Anushka Sharma Proclaims, 'I'm a Vegetarian,' in New PETA India Ad
Smiling joyfully into the camera and looking pristine in a NUSH outfit, popular actor and film producer Anushka Sharma stars in a new campaign for PETA India that proclaims, "I Am Anushka Sharma, and I'm a Vegetarian." The ad was shot by ace photographer Mazen Abusrour.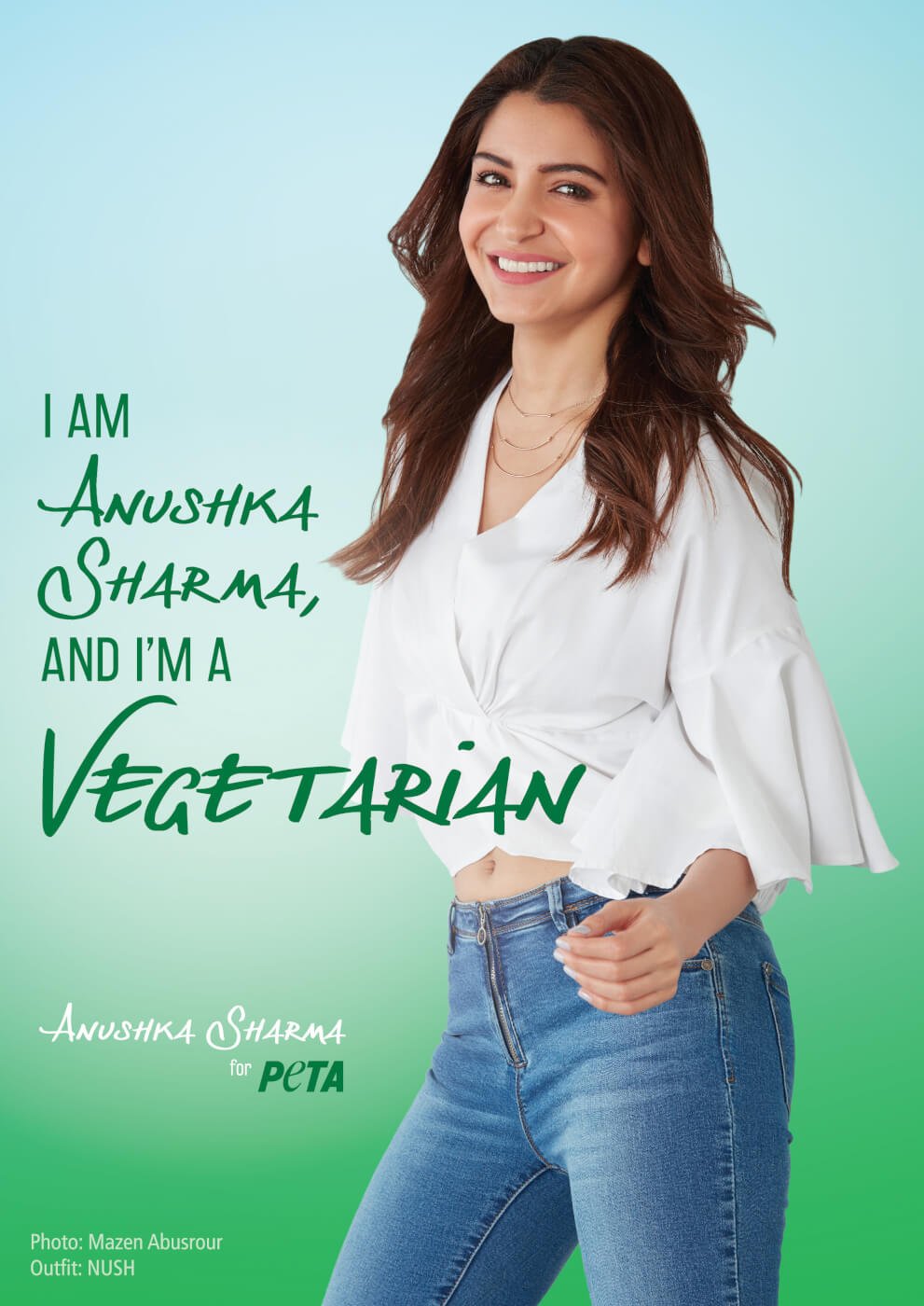 "Going vegetarian was one of the best decisions I ever made," says Anushka. "I have more energy, I feel healthier, and I'm so happy that no animals had to suffer for my meals."
Chickens killed for food are shackled upside down, and their throats are slit. Cows and buffaloes are crammed into vehicles in such large numbers that their bones break before they're dragged off to the slaughterhouse, and pigs scream as they're stabbed in the heart. On the decks of fishing boats, fish suffocate or are cut open while they're still alive.
Anushka has been a vegetarian for three and half years. She was named PETA India's Hottest Vegetarian Celebrity in 2015 and our Person of the Year in 2017. Among other efforts to help animals, she has announced plans to open an animal shelter near Mumbai, launched the PAWsitive campaign to raise awareness that animals suffer when people set off firecrackers during Diwali, and demanded a ban on cruel horse-drawn carriage rides in Mumbai.
She joins Lara Dutta, Sonu Sood, Shahid Kapoor, Esha Gupta, R Madhavan, and many other celebrities who have teamed up with PETA India to promote healthy, humane meat-free meals.
Feeling inspired? Order a free vegetarian/vegan starter kit today: