Anushka Sharma and Kartik Aaryan Crowned PETA India's Hottest Vegetarians 2018
The votes have been tallied, and this year's competition to be named PETA India's Hottest Vegetarian Celebrities has resulted in the first-ever two-time female winner: Anushka Sharma, who previously won the title in 2015, has taken top honours again alongside Kartik Aaryan.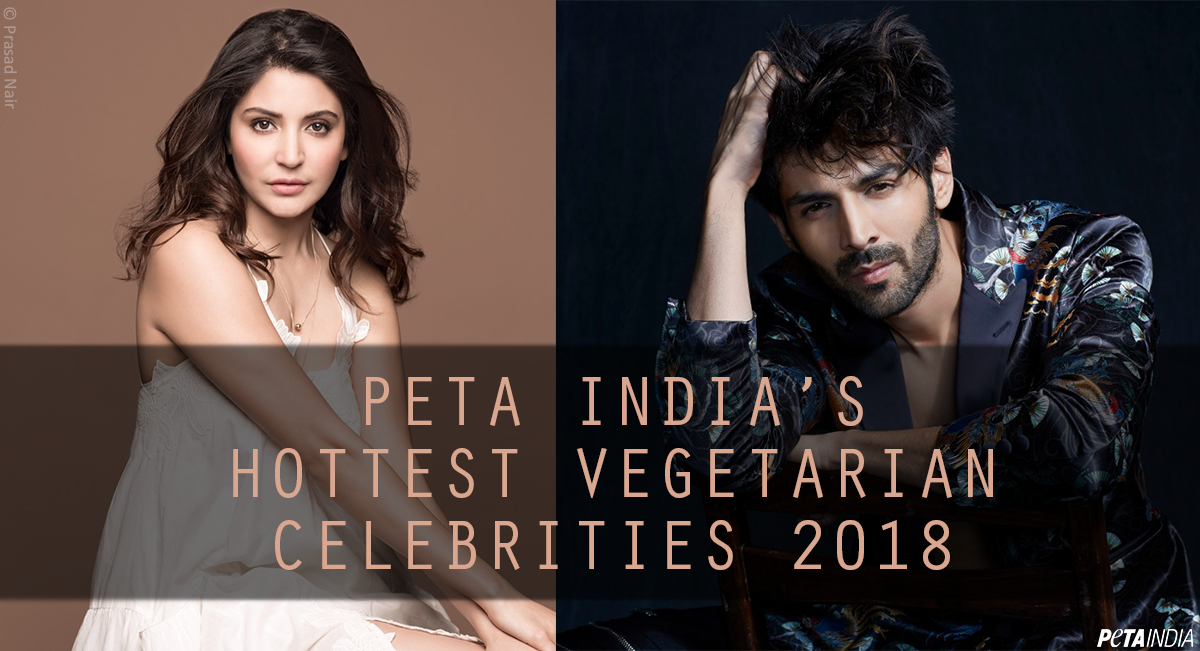 Anushka, who was also named our Person of the Year in 2017, recently starred in a PETA India ad campaign that proclaims, "I Am Anushka Sharma, and I'm a Vegetarian." Her other efforts to help animals include announcing plans to open an animal shelter near Mumbai, launching the PAWsitive campaign to raise awareness that animals suffer when people set off loud firecrackers, and successfully helping to demand a ban on cruel horse-drawn carriage rides in Mumbai.
This is the first time that Kartik Aaryan has appeared in this poll. The veggie heartthrob is a hit with not only his fans but also his animal friends for his food choices.
As revealed in our video exposé "Glass Walls", chickens killed for food in India are aware of what's happening to them as their throats are slit. Cows and buffaloes are crammed into vehicles in such large numbers that their bones often break, before they're dragged off to the slaughterhouse, and pigs are stabbed in the heart as they scream. On the decks of fishing boats, fish suffocate or are cut open while they're still alive.
In addition to causing animal suffering on a massive scale, eating meat has been conclusively linked to an increased risk of suffering from heart disease, strokes, diabetes, cancer, and obesity – and a United Nations report concluded that a global shift towards vegan eating is necessary to combat the worst effects of climate change.
PETA India selected the winners based on several factors, including vote count.