Anushka Sharma Is PETA's Person of The Year
The results are in for PETA 2017 Person of the Year Award, and popular actor and vegetarian Anushka Sharma has taken the title for her wide-reaching work for animals, from helping to protect dogs from fireworks to advocating for horses who are forced to pull carriages in Mumbai.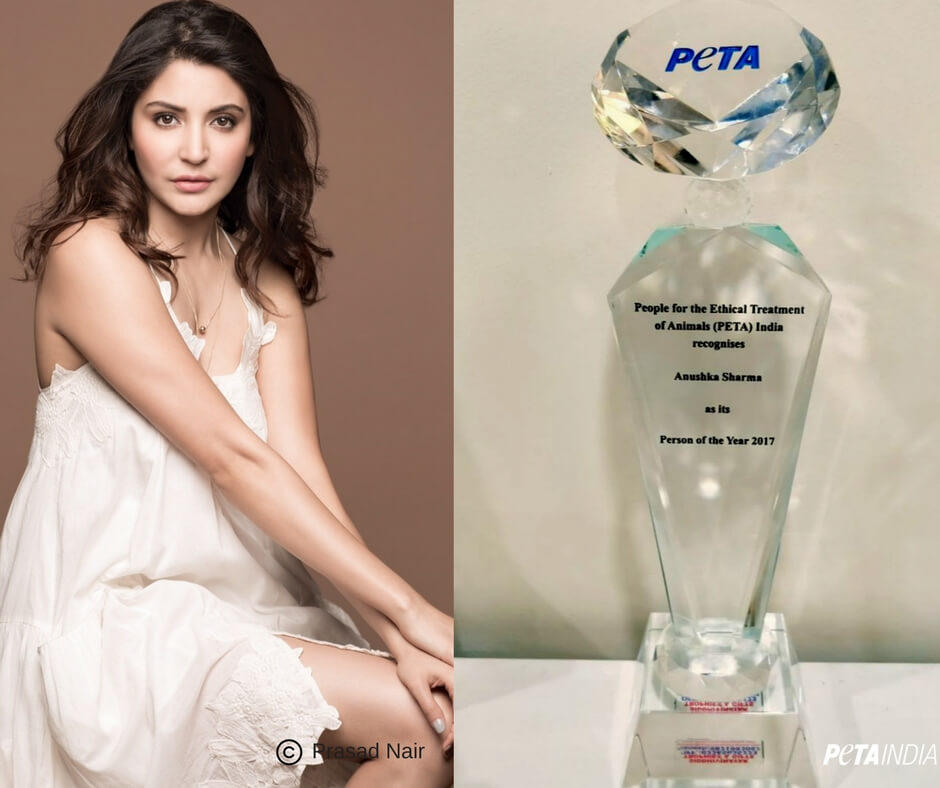 Sharma was named PETA's Hottest Vegetarian Celebrity in 2015. Some of her recent efforts to protect animals include launching her cruelty-free NUSH clothing line, visiting an animal shelter and promoting its work on her social media platforms, launching a campaign called PAWsitive to raise awareness of the suffering fireworks cause to animals, and taking to Twitter to demand a ban on cruel carriage rides in Mumbai – where often-lame horses are forced to haul passengers in all weather extremes without adequate rest, food, or water. Sharma lives with her beloved adopted dog, Dude.
Past recipients of PETA's Person of the Year Award include Dr Shashi Tharoor, former Supreme Court Justice KS RadhakrishnanPanicker, and actors Kapil Sharma, Hema Malini, R Madhavan, and Jacqueline Fernandez.
You can help. To get active for animals check out our action alerts: