Anushka Sharma Tweets to Help Horses
Actor Anushka Sharma is very upset about the state of horses used to haul carriages in Mumbai.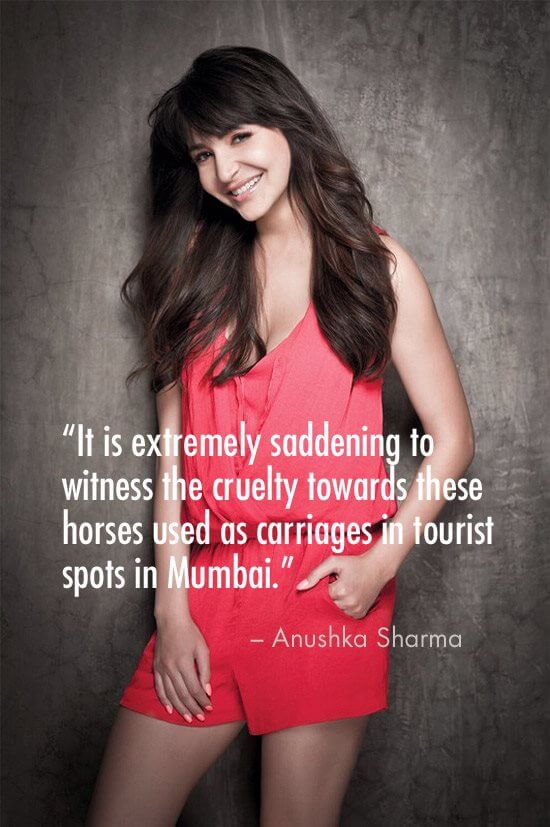 She recently posted messages on Twitter urging her fans to help put an end to cruel horse-drawn carriages: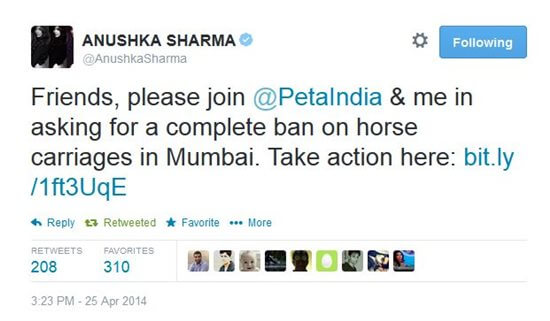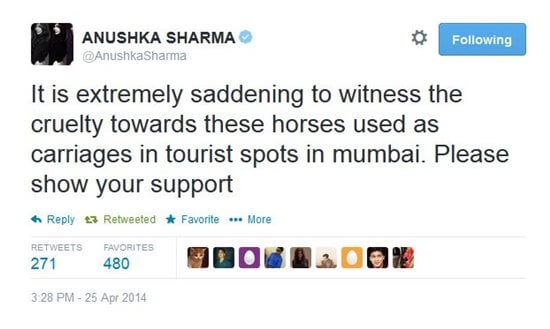 Horses used to pull carriages are forced to haul passengers in sweltering heat and driving rain and are frequently denied adequate rest, food and water. They are often kept in filthy, damp stables infested with biting insects, and some suffer from incurable lameness. Most never see a veterinarian in their lifetime. Horse-drawn carriages are also dangerous – for horses and humans. They've caused numerous injuries and even deaths, including the death of a 3-year-old child who was thrown from a carriage in 2010 after the horse was startled by a passing car.
Sharma joins a growing number of celebrities – including Arjun Rampal,Hema Malini, John Abraham, Jacqueline Fernandez, Zeenat Amanand choreographer Sandip Soparrkar and his supermodel wife Jesse Randhawa – who have asked for a ban on horse-drawn carriages.
Now it's your turn to take action: