Supreme Court Issues Order for Sunder's Rescue
Today, the Supreme Court of India passed a judgment in favour of PETA India by ordering the implementation of a 7 April 2014 Bombay High Court order to release the well-known and much-abused young elephant Sunder to an elephant care centre in Bangalore by no later than 15 June.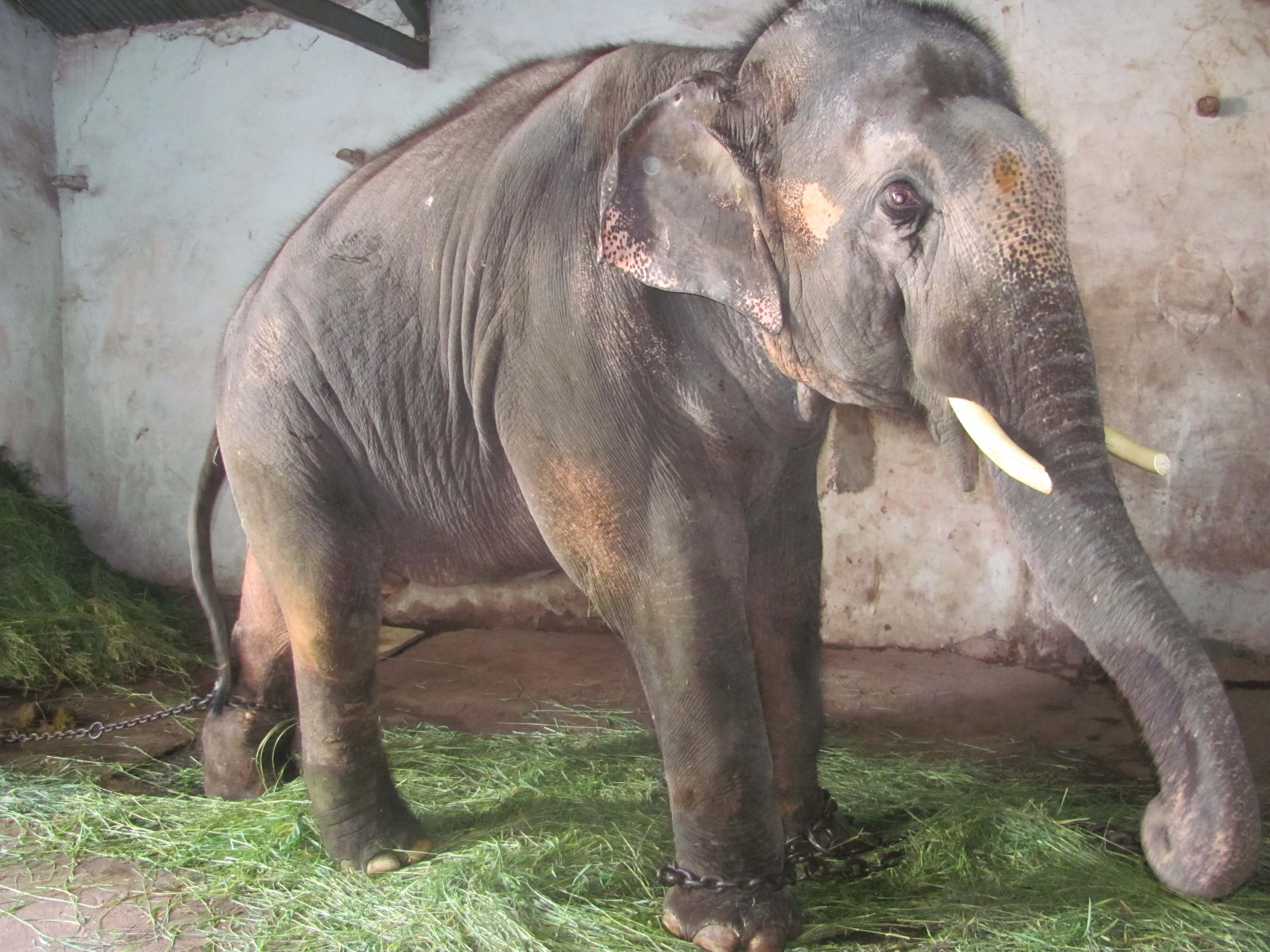 The Supreme Court also ordered that the Secretary, Revenue and Forests Department, Maharashtra State will be responsible for the implementation of its order and must strictly meet the deadline. This decision is supported by celebrities Paul McCartney, Amitabh Bachchan, Celina Jaitly, Madhuri Dixit, Pamela Anderson,  Arjun Rampal, R Madhavan, Gulshan Grover and many others who took to Twitter, met with concerned government officials and helped in other ways with the campaign for his release. The court dismissed the Special Leave Petition filed by Ministry of the Legislative Assembly Vinay Kore, who had given Sunder as a "gift" to the Jyotiba temple in Kolhapur. M/s K Ashar & Co Advocates & Solicitors were the advocates on record for PETA, and the group was represented in the matter by Senior Counsel Raj Panjwani.
The Jyotiba temple came into possession of Sunder in 2007, but after cruelty such as the use of spiked chains and beatings, came to light, the Maharashtra Minister of Forests Dr Patangrao Kadam (on 21 August 2012) and the Project Elephant division of the Ministry of Environment and Forests (on 9 November 2012) issued orders for Sunder's rescue. However, they were never carried out, and Sunder was then spirited away at the behest of Kore and hidden in an old poultry shed, where he continued to be beaten and was so heavily chained that he recently sustained a serious injury on his leg.
For more updates, keep visiting this blog space.