Sonam Kapoor Is PETA India's 2018 Person of the Year
For singing the praises of vegan eating, keeping animal skins out of her handbag line for Rheson, and taking many other actions for animals, actor Sonam Kapoor has been named PETA India's Person of the Year for 2018.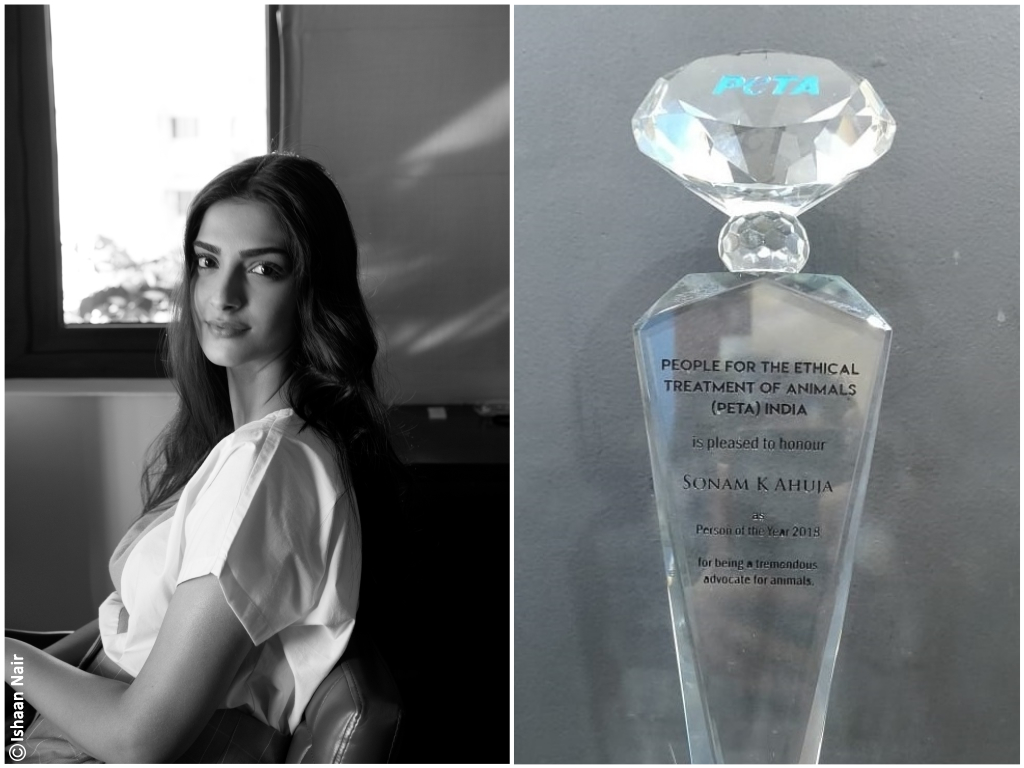 Sonam was named PETA India's Hottest Vegetarian Celebrity in 2016 and earned our Compassionate Business Award a year later for her cruelty-free fashion label, Rheson. Her past animal advocacy efforts include urging the Minister of Environment, Forest and Climate Change not to revoke the ban on classroom dissection for life science and zoology students at universities; calling for a state-wide ban in Maharashtra on glass-coated manja, which can entangle and kill birds; and donating "kind kites" to children to help prevent injuries from manja. In addition, she frequently speaks out for animals on social media, from supporting PETA India's "Adopt – Don't Shop" initiative to encouraging people always to be on the lookout for animals in distress.
Help @PetaIndia & @sonymusicindia in their fantastic cause- #AdoptDontShop. Participate in the contest with your rescued cat for your chance to get featured in the video for #BilliKaBachcha here: https://t.co/jFWpOm81Lkhttps://t.co/HNFD6EthKA

— Sonam K Ahuja (@sonamakapoor) December 15, 2017
Thank you PETA India for sharing
this. Next time there's an animal in distress, we know what to do. @PETAIndiahttps://t.co/ovYhtsSe0T

— Sonam K Ahuja (@sonamakapoor) August 11, 2018
Past recipients of PETA India's Person of the Year Award include Anushka Sharma, Sunny Leone, Dr Shashi Tharoor, former Supreme Court Justice KS Panicker Radhakrishnan, and actors Kapil Sharma, Hema Malini, R Madhavan, and Jacqueline Fernandez.
Inspired? Here are few things you can do to help animals:
• Join PETA India's Activist Network to receive information about ways to get involved in your area.
• Support PETA's vital work for all animals by making a much-needed gift right now.
• Follow us on Facebook, Twitter, and Instagram to hear about more ways to get active for animals.