PETA India's Top Animal Rescues of 2019
To say that PETA India rose to the occasion in 2019 would be misleading – we rose to many occasions. If an animal was injured or abused, we were there. Working with authorities at all levels of government, we saw to it that laws were enforced and lawbreakers punished. And we continued to promote compassionate living and protest abuse and exploitation in every form.
Just look at the numbers: we received 45,254 calls about animals in distress, our emergency-response coordinators handled 12,139 cases remotely, our staffers rushed to investigate 8,167 accidents and other incidents – and treated 959 animals on the spot – and our veterinarians treated more than 14,800 animals. Here are some of the highlights:
PETA India sprang into action to save five camels in Varanasi from being sacrificed for Eid al-Adha. Working with local activists and senior government officials, including the local district magistrate and Uttar Pradesh's director general of police, we rescued the camels, who were handed over to us for lifelong care. Today, they're thriving in a sanctuary.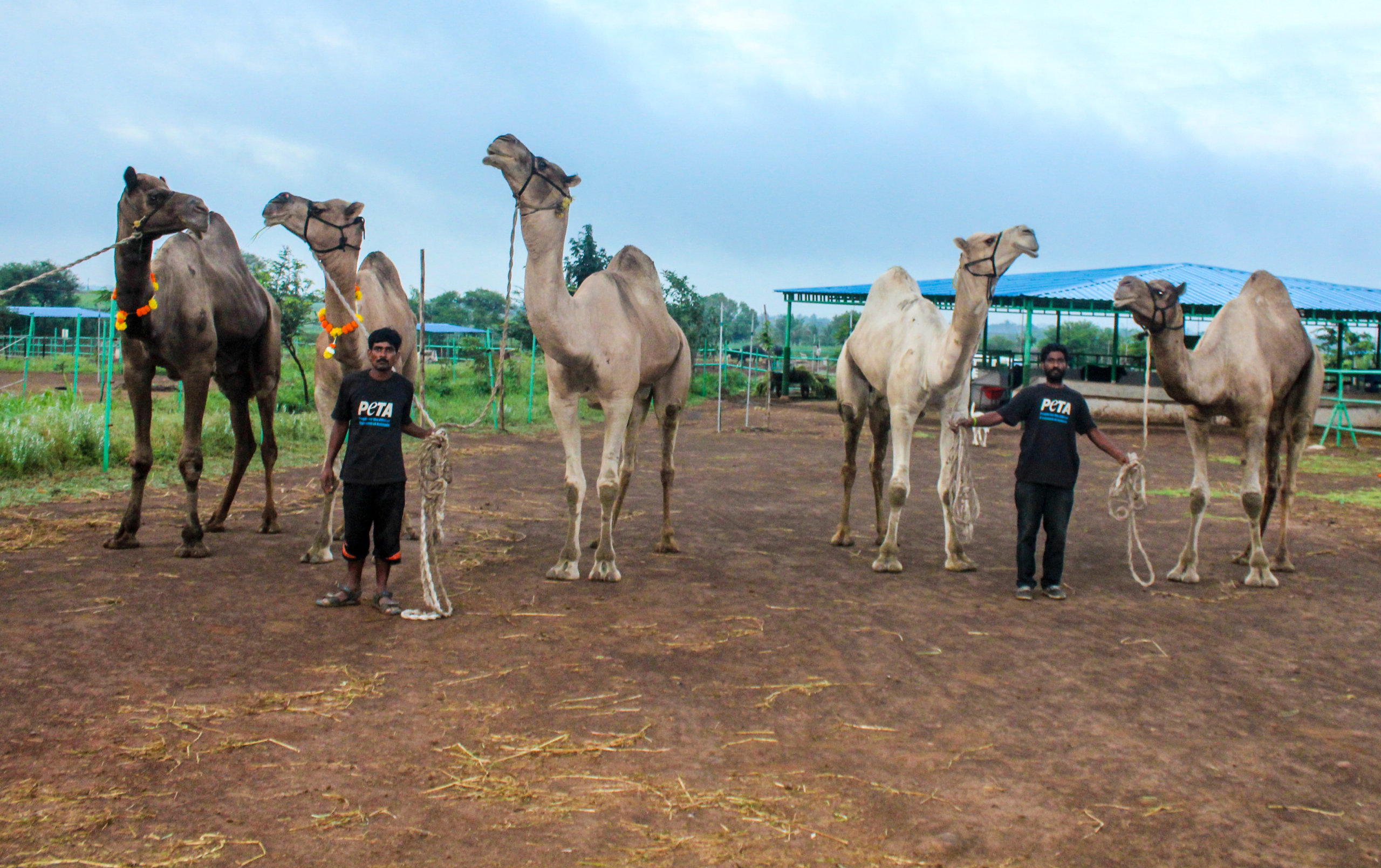 A call came in on our emergency helpline late one night: a dog in Delhi who had intervened in a robbery had been stabbed in the abdomen and was in bad shape. Our rescue team rushed the heroic canine to a hospital, where he was treated for more than a month. He recovered fully and is living happily with his friends in his home territory.
Seventeen horses who were most likely used for illegal "joyrides" across South Mumbai are now living as they deserve to, thanks to Mumbai police and PETA India. Police rescued the horses, and as per a court order, we were awarded temporary custody. They're now under our care at a sanctuary in Maharashtra.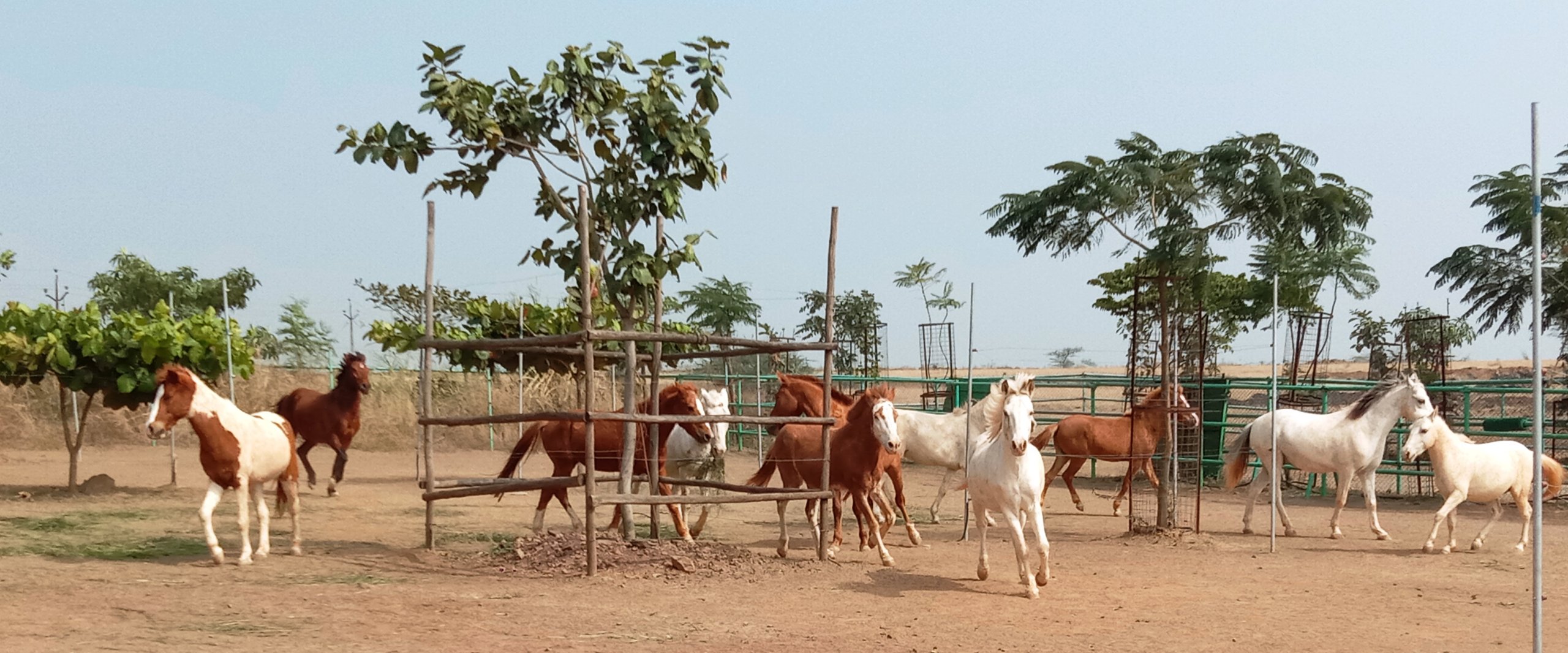 A parrot had fallen from a tree in Lokhandwala, Andheri, in Mumbai and was unable to fly, but he was soon in good hands: ours. After consulting with the Maharashtra Forest Department, we placed the bird in the care of an avian specialist. The parrot recovered completely in two weeks, and we released him at the same place where he had been rescued.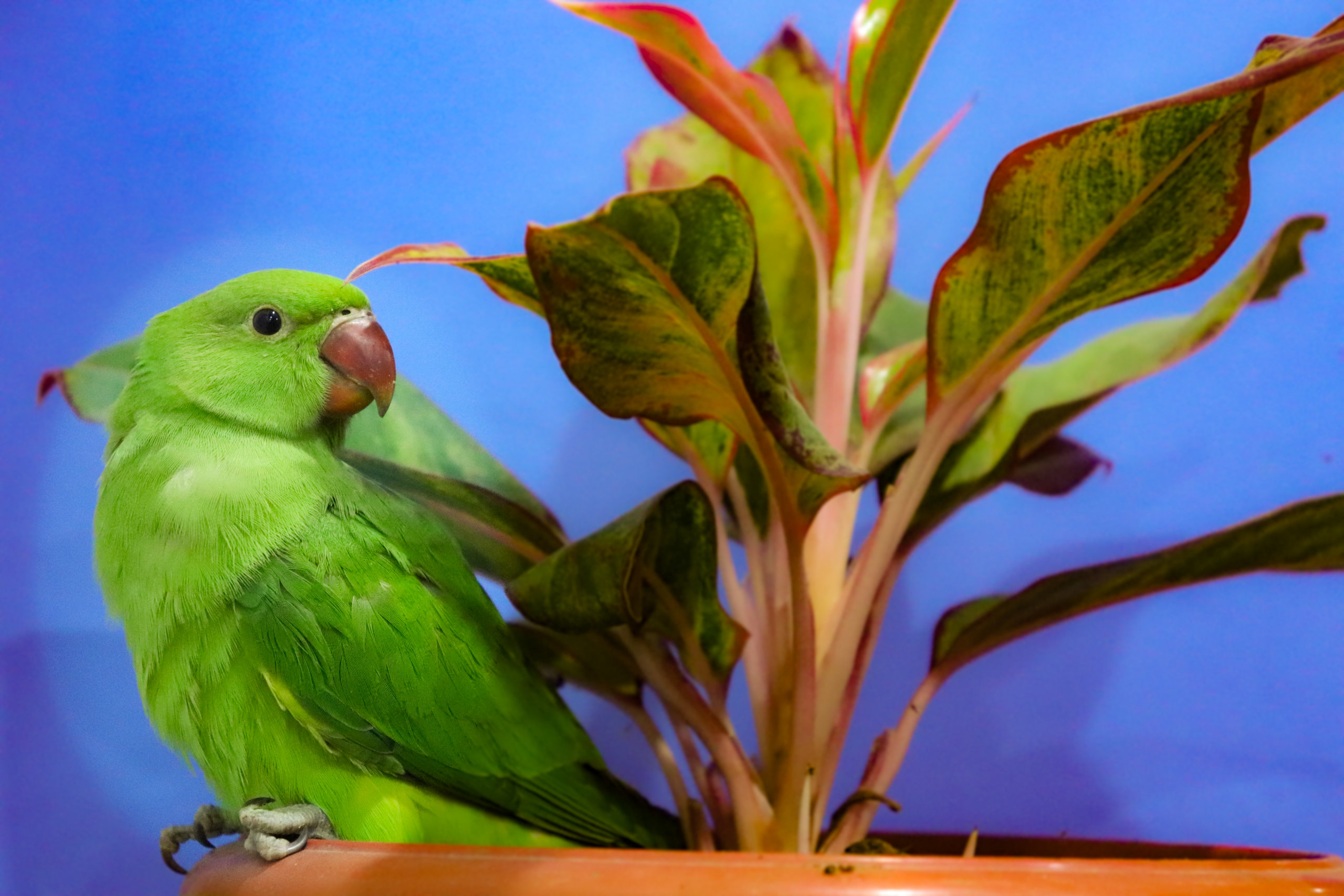 Speaking of safekeeping, Rani the cow is now enjoying the good life at Animal Rahat's sanctuary, far from the busy Lokhandwala street where she was abused and forced to beg. When we found her, her udder was so swollen that she couldn't walk. Based on our complaint, Mumbai police filed a First Information Report against her abuser.
We're always ready to put in the time for an animal in need, like the kitten in Lokhandwala who was trapped in a car engine. After two hours, our team freed her and then whisked her off to a veterinary hospital for care and treatment.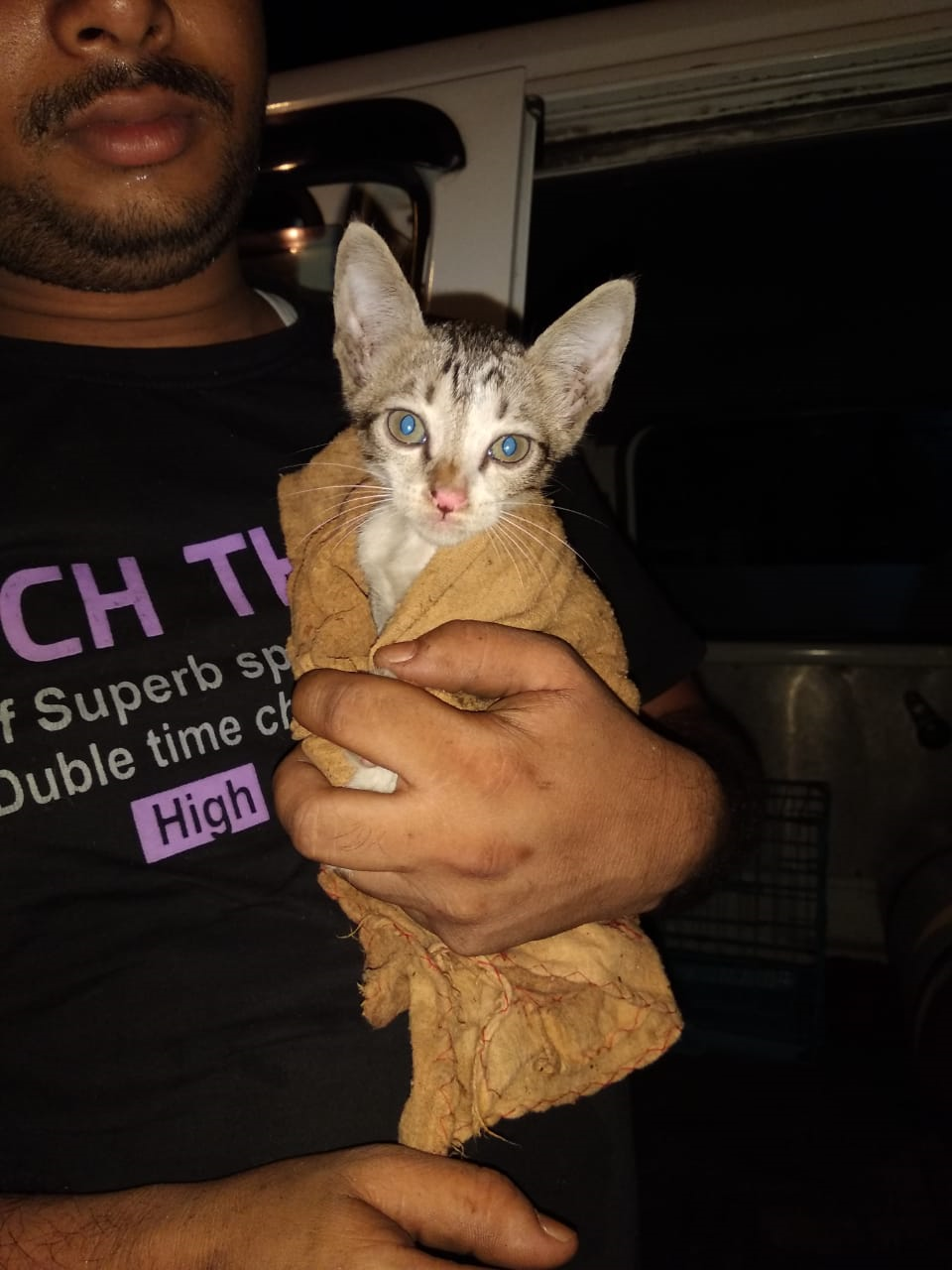 Noted filmmaker Reema Kagti knew whom to call when she came across a severely dehydrated kite with an injured wing. The bird regained her health and was soon returned to her natural habitat.
@kagtireema Watch this beautiful bird fly! Thank you for staying with him and calling us. Your fans can help animals in distress, too! Here's how: https://t.co/rRsIsJWyGl pic.twitter.com/POjde1ybJJ

— PETA India (@PetaIndia) October 24, 2019
Somehow, a turtle survived a 12-storey fall from a Mumbai high-rise building. We rushed to the scene and, after consulting with our veterinarian, took the reptile to an aquatic-animal specialist. recovered completely and was released.
A dog was spotted at a Mumbai fish market with a huge abscess on his foreleg. PETA India took it from there. We spoke with our veterinarian and transferred the canine to the Bombay Society for the Prevention of Cruelty to Animals. A surgeon treated the abscess, and the dog was neutered and vaccinated to keep him healthy.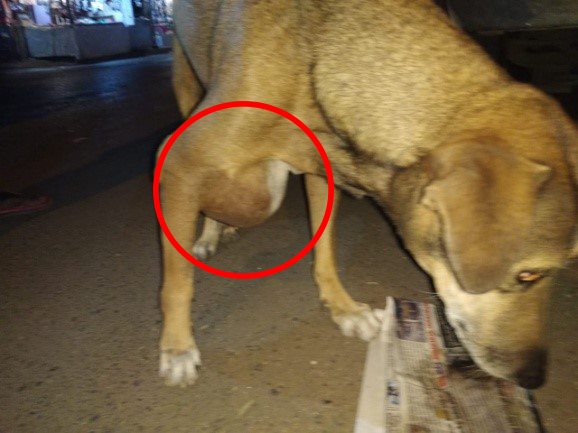 The odds weren't good for two street-roaming hens – they could have been hit by a car or slaughtered for their flesh. That changed when PETA India arrived. We fostered them for a week and then took them to where they're now living happily.
These weren't the only animals who needed us. There was the donkey hobbled by an infected wound, the kitten stuck in an electrical box for 24 hours, the dog grievously injured in a dogfight, the baby koel who'd fallen from a tree, and many others. We were there for all of them.
Animals need you to be there, too. Please, never pass by one in need. For more information, read our blog post "When You See an Animal in Distress …", and please consider supporting our work to help animals by making a donation to PETA India.