PETA India's Top Animal Rescues of 2020
This year was one of the hardest in modern times, but the global pandemic hasn't slowed down PETA India's work. We've been on overdrive rescuing and caring for animals, investigating, researching, collaborating with officials, and raising awareness of critical issues, such as how filthy and cruel live-animal markets breed deadly diseases, including the novel coronavirus.
Check out some of our favourite happy endings:
PETA India spent three months appealing for the release of a cat found in a Chinese shipping container at the Chennai port. We received support in our effort from MP Maneka Gandhi, co-founder of Blue Cross of India Dr Chinny Krishna, The Cattitude Trust, and celebrity tweets. The stowaway feline was successfully released to The Cattitude Trust, where she found her new home.
JUST IN! The stowaway cat from China is now free! She has been handed over by Chennai customs to The Cattitude Trust and is up for adoption.

Anyone interested in adopting her can contact PETA India at [email protected]

— PETA India (@PetaIndia) May 24, 2020
After nearly two months of rehabilitation at Kalote Animal Trust, the baby parakeet saved from an attacking crow by actors Gaurav Gera and Rohit Gujjar and given to PETA India was released back into nature, where all birds belong.
View this post on Instagram
A tip-off that Subramanya Swami Temple in Kollam had caged an injured peacock prompted PETA India and Kerala Forest Department officials to rescue the bird, who is protected under the Wildlife Protection Act, 1972. The peacock is receiving necessary medical attention at the Forest Department's facility and, once healthy, will live at the Chulanur Peafowl Sanctuary.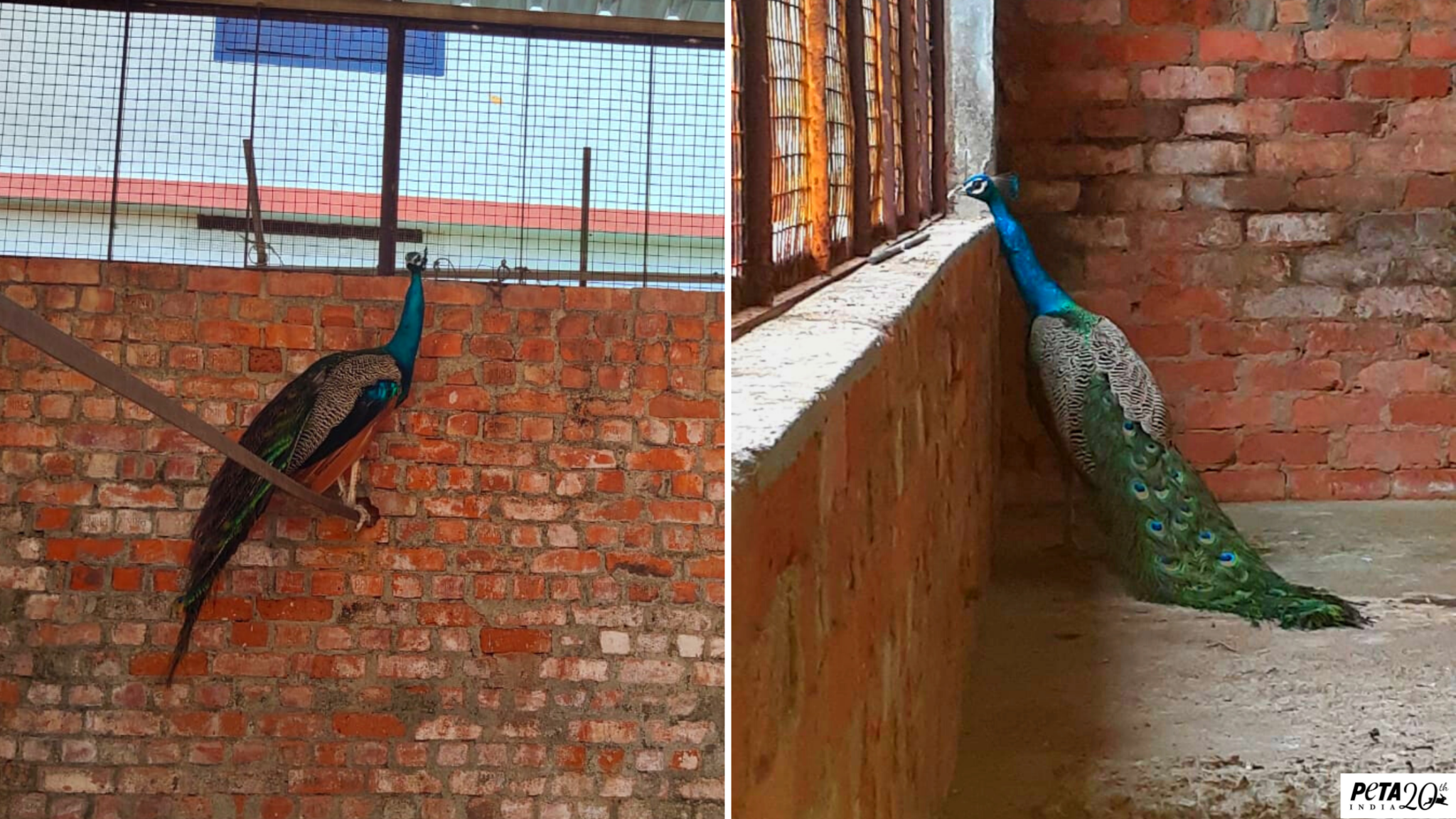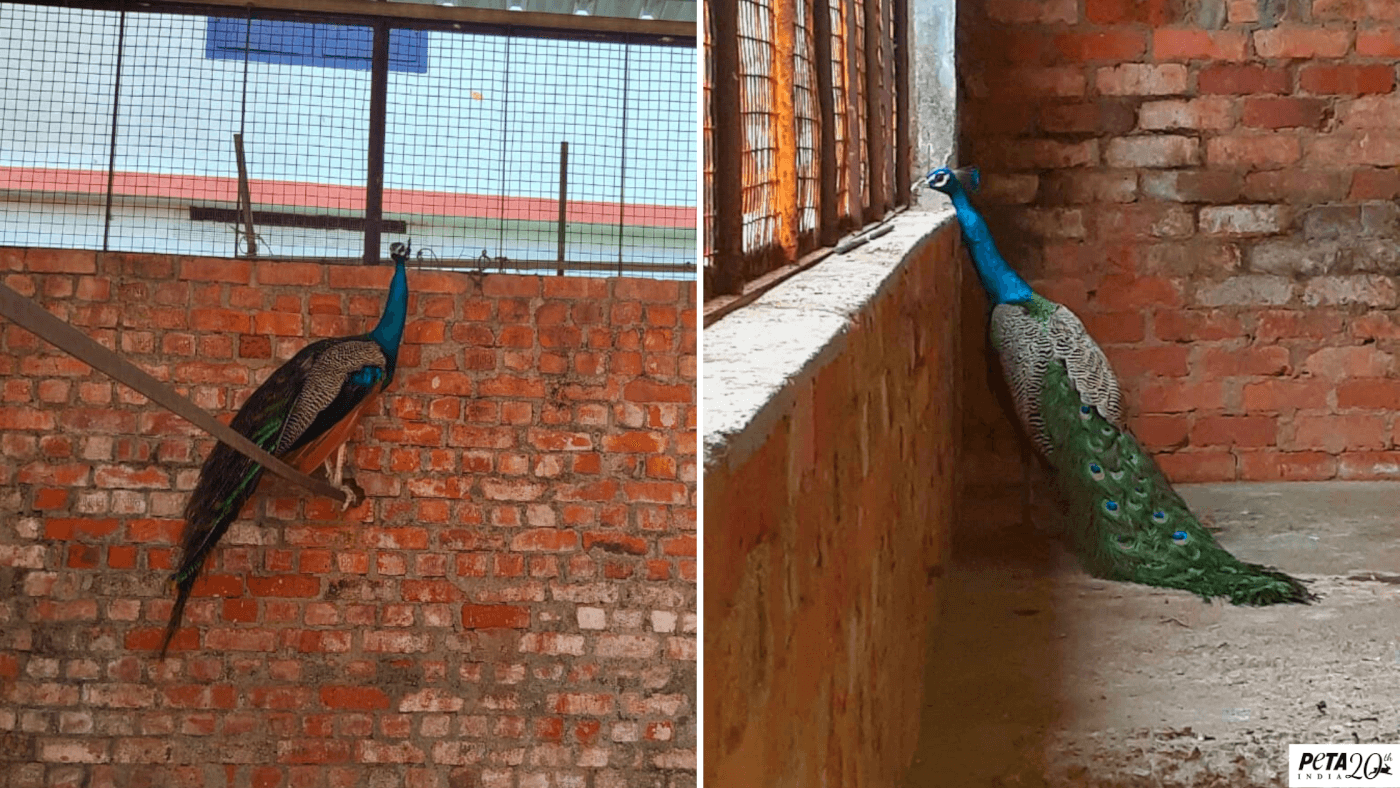 PETA India remotely coordinated with Uttar Pradesh's police department and local villagers to rescue a golden jackal who'd fallen into a deep well in Sonbhadra and was struggling to stay afloat. With the help of kind locals, the police managed to scoop the animal out of the well with a net. The jackal then ran off,
A poultry farmer and hatchery owner in Paladhi, Jalgaon district, planned to bury alive 150 newborn and young chickens over fears about the novel coronavirus, but a team that included PETA India's manager of veterinary services took quick action to prevent the baby birds from being killed. With our assistance, the chicks are now being rehabilitated at a sanctuary.
PETA India and Uttar Pradesh Forest Department officials raced to rescue a baby monkey desperately clinging to his dying mother, who'd likely been struck by a vehicle. PETA India, with the Forest Department's help, admitted the baby rhesus macaque – a protected species – to a reputable wildlife rescue centre in Agra for veterinary care and fostering. When ready, the young rhesus macaque will be released into his natural habitat.
View this post on Instagram
Even during a pandemic, PETA India is out rescuing animals and providing crucial veterinary care 24/7/365. To ensure that community dogs, cats, and other animals still receive care during a lockdown, we urgently appealed to Maharashtra's chief minister to deem emergency aid for animals, mobile veterinary services, and community feeding "essential services".
Pressure from PETA India and former Mrs Universe Famous Meenakshi Mathur caused Gwalior police to register a non-cognisable offence complaint under The Prevention of Cruelty to Animals Act, 1960, against a person accused of apparently illegally taking two sterilised dogs from their home surroundings to a municipal corporation facility.
It only took us an hour and a half to rescue a crying mother cat and her kitten who had been trapped for eight days in a 15-metre-long building ventilation shaft without food and water.
View this post on Instagram
We saved the life of a dog who had been run over by a truck at a petrol station, thanks to the station workers who called PETA India in time and stayed with the animal until we arrived. We're happy to say that the dog is now fully recovered.
Bhuri, a dog suffering from a football-sized tumour, got a new lease on life after we took her to a veterinarian for surgery. The non-cancerous tumour plaguing her was successfully removed, and Bhuri was released into her territory.
We worked with Aurangabad Pet Lovers Association and Aurangabad City Police to register a first information report against two deranged teenagers who allegedly had killed a dog by gouging out his eyes and beating him to death.
We took an alleged puppy killer to task by working with the Gandhidham police to register a first information report against the accused. The crime? Chewing on the man's slippers.
Help PETA India create more happy endings for animals by donating to our work and reading our "When You See an Animal in Distress …" blog post