PETA India Won the Custody of Rani, a Rescued Cow
The Metropolitan Magistrate Court, Andheri, has granted custody of a cow to PETA India after a first information report was filed at Amboli Police Station against a man for allegedly abusing the animal in the middle of a busy street and using her to beg.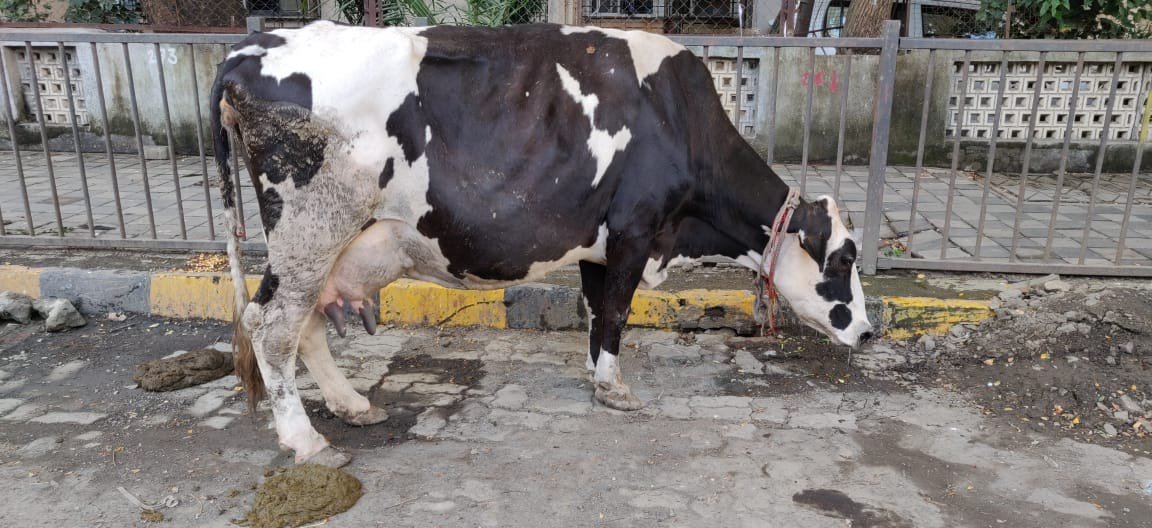 The cow, who was rescued with the help of Amboli police officers, was immediately admitted to the Bombay Society for the Prevention of Cruelty to Animals veterinary hospital in Parel for necessary care.
In an intervention application filed with the Metropolitan Magistrate Court, Andheri, seeking interim custody of the cow, PETA India noted that moving and keeping cattle is prohibited in the Mumbai region, including Andheri, as per a 2006 notification of the Maharashtra government. The court, taking cognisance of the Prevention of Cruelty to Animals (Care and Maintenance of Case Property Animals) Rules, 2017 – notified under The Prevention of Cruelty to Animals Act, 1960 – was pleased to approve the application. Now that PETA India has obtained interim custody of the cow, we will secure housing for her at a sanctuary, where she can receive further veterinary care and live with other rescued cattle.
In the Indian dairy industry, female cows endure horrendous abuse – including being chained up and artificially inseminated with crude instruments and being separated from their newborn calves. The group's eyewitness investigation into the industry also documented that animals are routinely kicked and struck, denied veterinary care, and forced to stand and lie amidst piles of their own faeces.
Humans who consume dairy can suffer, too: the consumption of cows' milk has been linked to a higher risk of suffering from heart disease, diabetes, obesity, and respiratory problems. Animal-friendly soy milk is rich in protein, fibre, and isoflavones and contains none of the artery-clogging cholesterol found in dairy. Other plant-based milk options include those made from almonds or coconuts.