PETA India's Top Rescues of 2018
PETA India shone brightly in 2018. As always, we tried to end animal abuse and worked with authorities to ensure that laws were enforced and perpetrators were punished. We continued to promote compassionate living and campaign against all forms of abuse and exploitation. We came to the rescue of injured, abused, and otherwise imperilled animals, and we helped to stop suffering whenever we could.
In 2018 alone, PETA India received 17,412 calls from people who were concerned about animals in distress. Our experienced emergency response coordinators were able to handle 3,018 cases remotely, our staffers rushed to investigate 6,123 accidents and other incidents, and our capable veterinarians treated more than 9,300 animals. Here are just some of the highlights:
1.  Acting on a tip from a concerned citizen, PETA India rescued two pugs and a Persian cat who had been forced to live inside a car and denied the opportunity for reasonable movement and veterinary care. After being warned of the legal consequences of keeping animals in such cruel and illegal conditions, the owner voluntarily surrendered them so that they could be rehabilitated and pledged not to keep animals in this way in the future.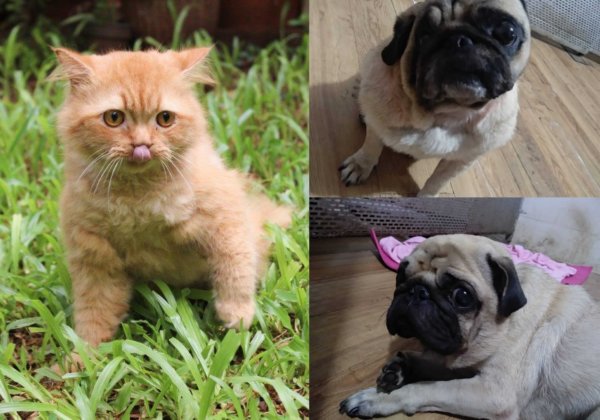 2. We obtained interim custody of 17 suffering horses abused for rides, who had been rescued by the Mumbai Police. We managed to secure housing for them at a sanctuary, where they'll receive veterinary care and live free and untied.
3. After we filed a complaint against three merciless men who had beaten a Hanuman langur to death, the suspects were arrested and forced to appear in court. The alleged main violator was denied bail five times, which set a precedent for cruelty-to-animals cases. He's still in jail.
4. We enlisted help from the Gujarat state police's Special Operations Group, which traced the location of a video showing three men killing a stray dog who had been sleeping in a temple in Junagadh. We then worked with Junagadh district police to file a First Information Report against the perpetrators, which led to their arrest and a trial in court.
5. After a video showing nine men beating a leopard went viral, we succeeded in getting the suspects arrested. They were taken into judicial custody, as bail was denied to them.
6. Acting on a tip, PETA India, along with officials from the Nashik City Police's Crime Branch and members of the Wildlife Welfare Association, worked to save eight baby Indian marsh crocodiles and two black pond turtles who had been illegally captured.
7. We freed a dog whose head had become stuck in a plastic container and released a video reminding people to secure lids on jars so that animals won't get their heads stuck.
8. We wrote to the Veterinary Council of India, state veterinary councils, central and state animal-husbandry departments, the Animal Welfare Board of India, and other regulatory bodies urging them to enforce the ban on cruelly tail-docking or ear-cropping dogs for trivial cosmetic reasons.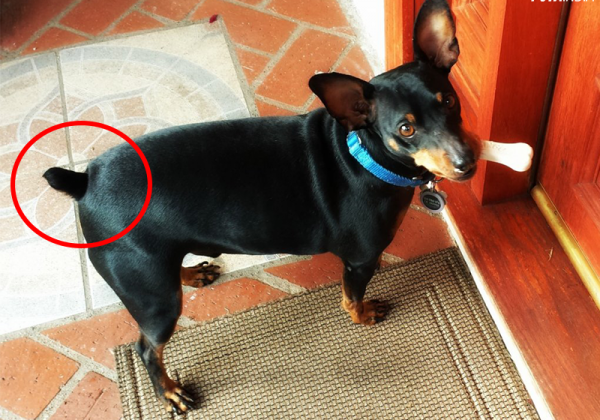 9. After receiving a tip from a concerned citizen, PETA India and officials from the Maharashtra Forest Department and the Mumbai Police rescued two monkeys who were being forced to beg for money at a railway station in Mumbai. These rhesus macaques – a protected species – were sent to the Mumbai Range Forest Office for rehabilitation, and their custodians were arrested.
PETA India, Maharashtra Forest Department officials & the @MumbaiPolice rescued two monkeys who were being forced to beg for money at the Dadar Central railway station in Mumbai. See how:

— PETA India (@PetaIndia) August 16, 2018
10. We filed a complaint against eight men who had allegedly gang-raped and killed a pregnant goat, and we worked with officials to get a First Information Report registered.
11. When members of PETA India's Emergency Response Team received a call about a dog who had been hit by a motorbike, they raced to the scene and rushed the injured animal to a veterinarian, who confirmed that he had a fractured hind limb and needed treatment. After the dog healed, he was released back into his territory, where he's comfortable and residents are looking after him.
The list goes on and on. PETA India is proud to have helped so many animals in 2018, and with your assistance, we hope to help even more in 2019. Please never pass by an animal in need. Always stop when you see one who is sick or injured. If you're unable to take the animal to a veterinarian or an animal-protection group yourself, flag down someone who can get help while you wait with the animal and make sure that no further harm befalls him or her. For more information, read PETA India's blog post detailing "9 Things to Do if You Witness Cruelty to Animals".
9 Things to Do if You Witness Cruelty to Animals
Help Animals in Distress