Monkeys Used for Begging RESCUED!
Acting on a tip from a concerned citizen, PETA India and officials from the Maharashtra Forest Department and the Mumbai Police sprang into action to rescue two monkeys who were being forced to beg for money at the Dadar Central railway station in Mumbai. The rhesus macaques – a protected species under Section II of the Wildlife (Protection) Act, 1972 – were sent to Mumbai range forest office for rehabilitation, and their apparently unlawful custodians were arrested.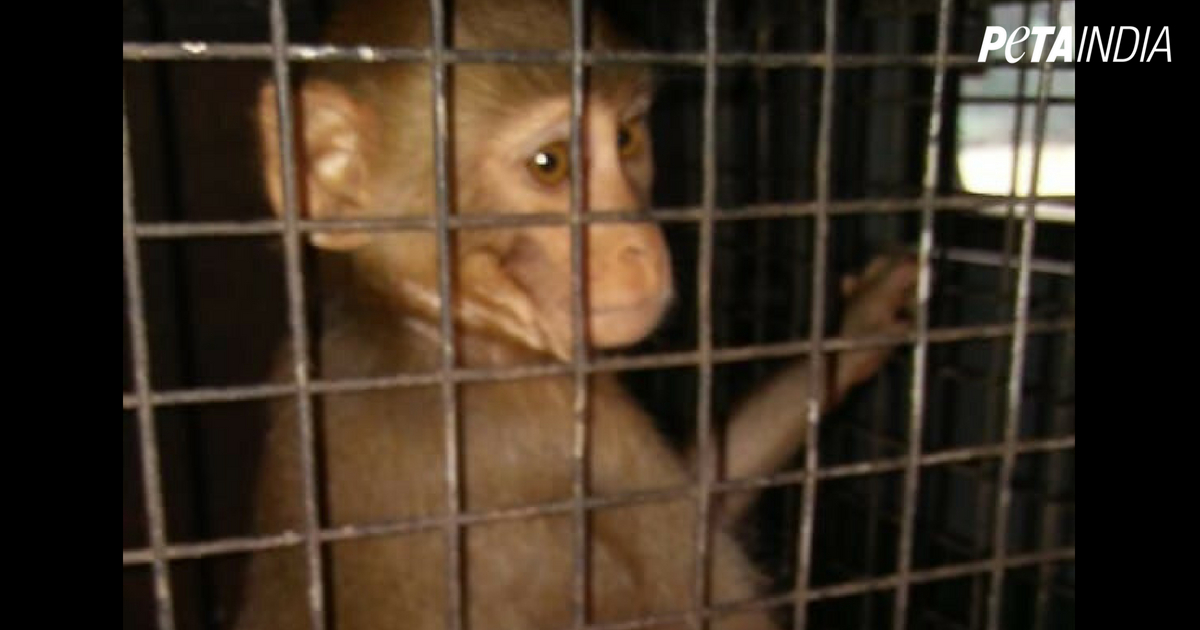 Captive monkeys are commonly trained to "dance" through beatings and food deprivation. Their teeth are often pulled out by the madaris so that they can't defend themselves. In 1998, the central government issued a notification under The Prevention of Cruelty to Animals Act, 1960, stating that monkeys and several other species of wild animal aren't to be exhibited or trained as performing animals. The notification was issued based on the recommendation of a high-level expert committee which concluded that cruelty is inherent in holding wild animals captive and that animals experience substantial pain and suffering when they're trained and forced to perform. Wild animals belong in their natural habitats, and exploiting them for profit or keeping them in captivity as "pets" is both morally wrong and punishable by up to seven years in prison and a fine of at least Rs 10,000 under the Wildlife (Protection) Act, 1972.
To report illegal cruelty to animals or emergencies involving them, please call PETA India on (0) 98201 22602.You can also help animals by requesting that punishments for crimes against them be strengthened.