Celebrate Vegan Living With PETA at the 2016 India Yoga Festival
Namaste, friends! The India Yoga Festival in Ashvem Beach, Goa, on 4 January 2016, is going to be absolute bliss with kirtans, raw vegan food, renowned swamis and teachers, workshops and PETA as the main sponsor.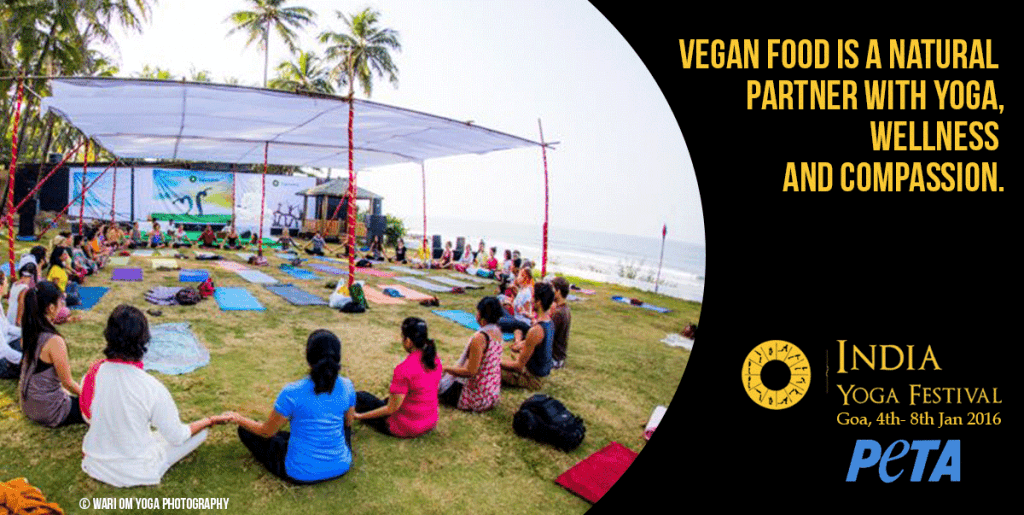 Besides all the exciting classes and delicious food at the three-day festival, a PETA stall will help yogis learn about why eating plant-based foods is good for your health, animals and the environment. We'll also have T-shirts and other fun merchandise available, along with pro-vegetarian or vegan celebrity ads, including one featuring the late yoga guru BKS Iyengar.
Vegan food is a natural partner with yoga, since they're both about peace, wellness and compassion. Increase the plant-powered prana in your life by going vegan today. We'll help you make the transition with insightful nutrition information, transition tips and mouth-watering recipes in PETA's free vegetarian/vegan starter kit. Order yours today!