PETA on the Loss of Yoga Guru BKS Iyengar
PETA and animals have lost a great friend. The late yoga guru BKS Iyengar (aka "Guruji") often spoke up to help end animal suffering. For instance, he appealed to fellow yoga practitioner and fashion designer Donna Karan to stop using fur. He also starred in a PETA ad to promote healthy vegetarian living.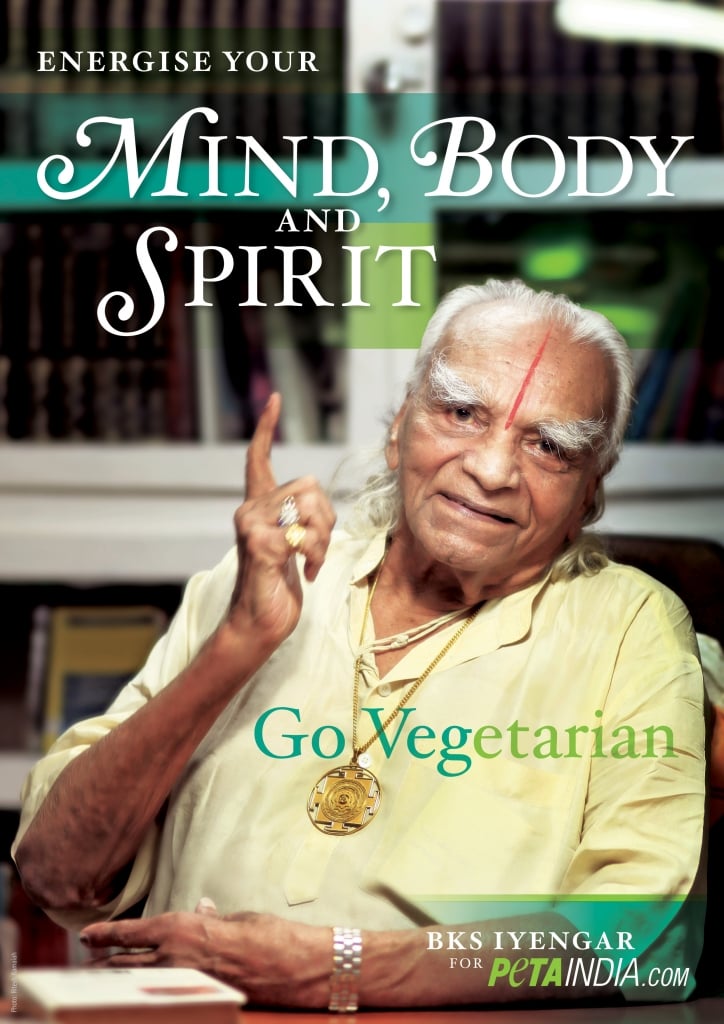 "If animals died to fill my plate, my head and my heart would become heavy with sadness", Guruji told PETA. "Becoming a vegetarian is the way to live in harmony with animals and the planet."
He worked to bring harmony into animals' lives. To honour his memory, we hope the government will designate a "No Meat Day" in India.
Guruji, we miss you.