6 Reasons to Go Vegan This World Health Day
On 7 April, vegans around the globe will celebrate World Health Day and their choice to ditch meat, eggs and dairy products for a healthier, kinder and greener life. Plant-eaters make up nearly one-third of India's population, and restaurants and markets are offering vegan options like never before. If you are still on the fence about going vegan, here are six sensational reasons to jump on the plant-powered train today.
1. Follow a healthier lifestyle: Vegan foods are loaded with the vitamins, minerals and essential nutrients your body needs, without all the cholesterol and saturated fat found in meat. By sticking to plant-based foods, you can reduce your risk of developing serious diseases, including diabetes, heart disease and cancer. Researchers have found that people who don't eat meat are 50 per cent less likely to develop heart disease (which causes 35 per cent of all deaths in India) and have only 40 per cent of the cancer rate (which claims 5.6 lakh lives every year).
2. Save animals' lives: Did you know that every vegan spares the lives of many animals a year? Eating plant-based food combats factory-farm abuses, including cutting off parts of newborn hens beaks with a hot blade, injecting cows with hormones and tearing calves away from their mothers shortly after birth. There is simply no easier way to help animals than by choosing vegan foods over meat, eggs and dairy products.
3. Eat delicious foods: As the demand for vegan food skyrockets, companies such as Sunshine, Silk and others are coming out with more and more delicious meat- and dairy-free options that taste like the real thing but are much healthier and don't harm any animals. It's easy for vegans to eat on the cheap, find menu options and cook delicious, plant-based recipes. Check out the varieties of non-dairy milks!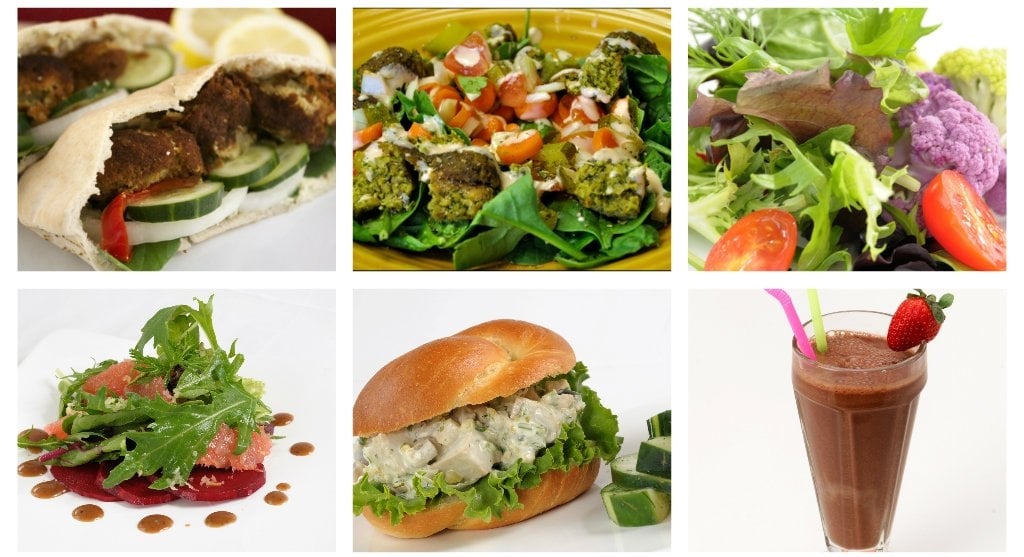 4. Lose weight and gain energy: A recent study by the University of Southern California in the US concluded that eating vegan foods is the most effective method for losing weight. It's no surprise then that vegans are, on average, up to 20 pounds lighter than meat-eaters are. Going vegan is a healthy way to keep excess fat off for good and to stay energised, unlike fad diets that leave you feeling tired and usually don't keep weight off for long.
5. Save the planet: Meat is not green. Meat production is responsible for a shocking 51 per cent or more of global greenhouse-gas emissions, according to a Worldwatch Institute report, and more water pollution than all other industrial sources combined. The demand for meat also fuels the cruel and toxic leather industry, whose tanneries wreak havoc on the environment: groundwater near tanneries, which people use for drinking water, has been found to contain high levels of lead, cyanide and formaldehyde. But by eating only vegan foods, you can cut your carbon footprint in half
6. All the cool people are doing it: Everyone from former US President Bill Clinton to Bollywood superstar Aamir Khan is choosing vegan fare to stay fit. The list of stars who shun animal flesh is basically a "who's who" of today's hottest celebs: Anushka Sharma, Amitabh Bachchan, Richa Chadda, Jacqueline Fernandez, Shahid Kapoor, R Madhavan, Hema Malini and many others.
Spread your plant-powered pride this World Health Day and every day by signing PETA's vegan pledge, and don't forget to order a free PETA vegetarian/vegan starter kit.