6 Reasons to Go Vegan This World Water Day
A while ago two PETA India members body-painted in blue took to the streets of Kolkata to point out that meat consumption is a colossal drain on precious water resources. The duo called on citizens to fight the worldwide water crisis and clear their consciences by going vegan.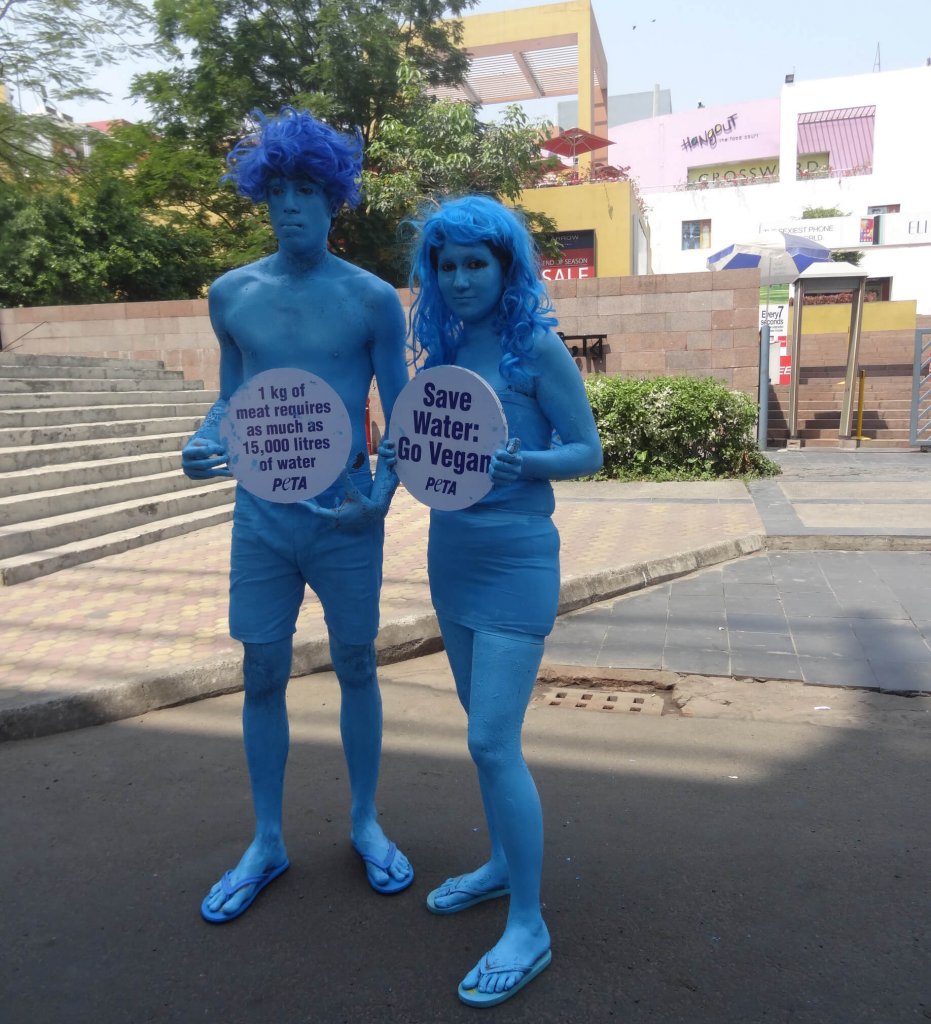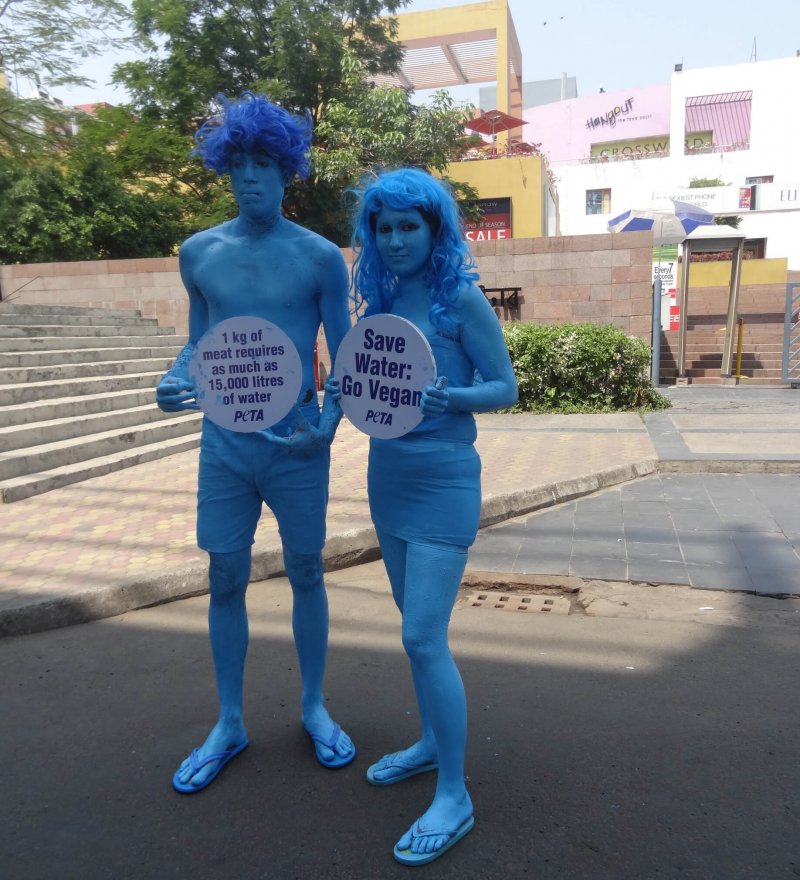 Between watering the crops that farmed animals eat, providing billions of animals with drinking water each year and cleaning away the filth from farms, trucks and slaughterhouses, the farmed-animal industry places a serious strain on our water supply.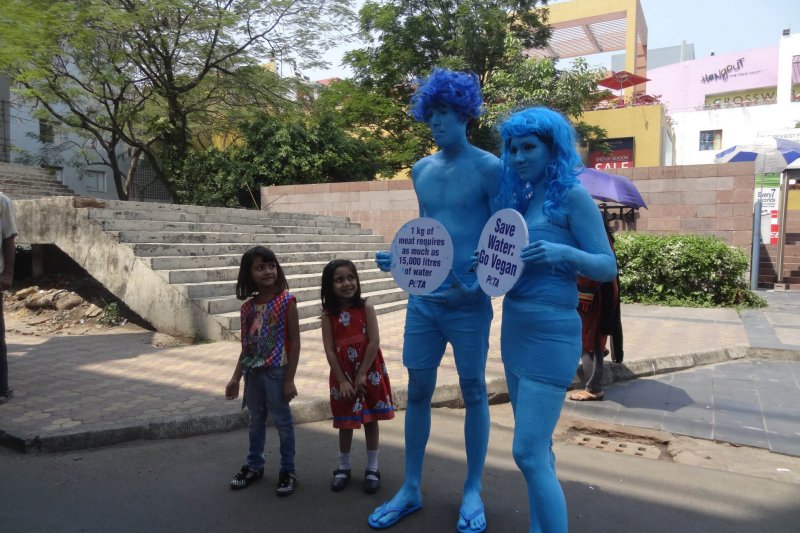 According to the Water Footprint Network (WFN), to produce 1 kilogram of vegetables, you need 322 litres of water.
In contrast, as the WFN explains, animal products use much more water. The following are six great reasons to go vegan this World Water Day:
1. 

2.

3.

4.

5.

6.

Want to save water? Try going vegan by ordering a FREE vegan starter kit TODAY.