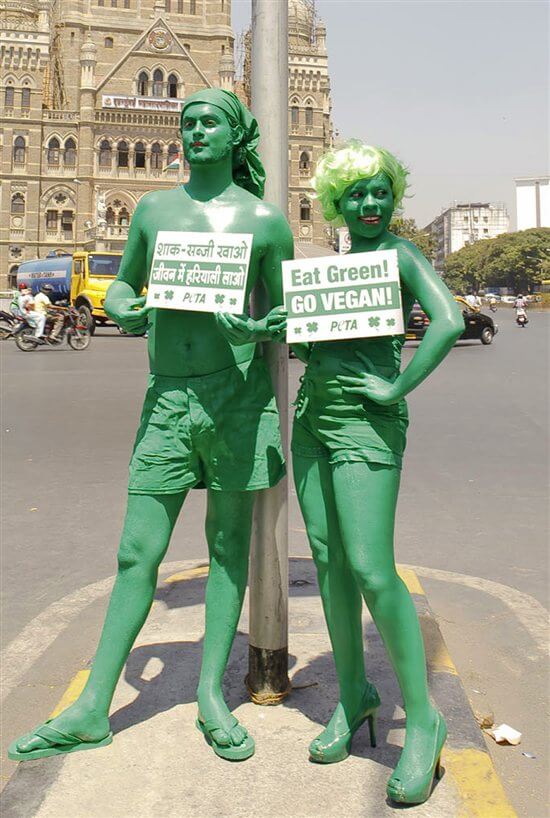 Just in time for St Patrick's Day, Mumbaikars got to see one of the greenest and perhaps most unusual sights: PETA activists covered in green body-paint held signs that read, "Eat Green! Go Vegan!" outside the iconic VT station.
Why green? "Eating green" means eating healthy, humane and eco-friendly plant-based foods. Our chief functionary, Poorva Joshipura, says, "Even the 'luck of the Irish' can't save the Earth from the devastating effects of people's meat and milk habits".
Whether it's climate change, the overuse of land resources, massive water and air pollution or soil erosion, meat production is wreaking havoc on the Earth. In fact, a UN report says a global move towards a vegan diet is essential in order to save the world from hunger and the worst effects of climate change.
So what are you waiting for? Take the pledge to go vegan this St Patrick Day and help save our beloved mother Earth.