Students at JD Institute of Fashion Technology Choose Vegan Leather
The JD Institute of Fashion Technology – a leading design institution in India, which has educated students in the fields of fashion, interior design, and jewellery for three decades – held a highly anticipated awards show at Jawaharlal Nehru Indoor Stadium on 14 June. The theme of the show was Switch, and the school's 600 students were encouraged to question existing norms and find a more progressive, way of designing.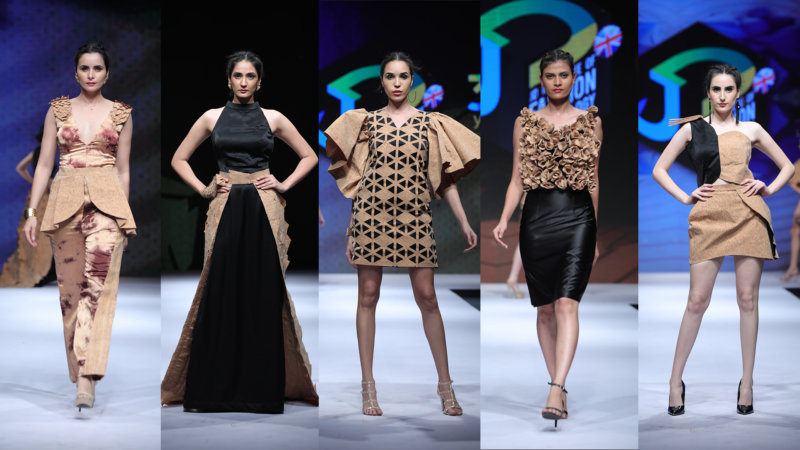 So, the Fashion Awards 2019 were fur- and leather-free! Students unveiled an exhibit to promote vegan leather, and PETA India, which sponsored the material, informed the audience about ditching items made with leather and choosing vegan leather instead.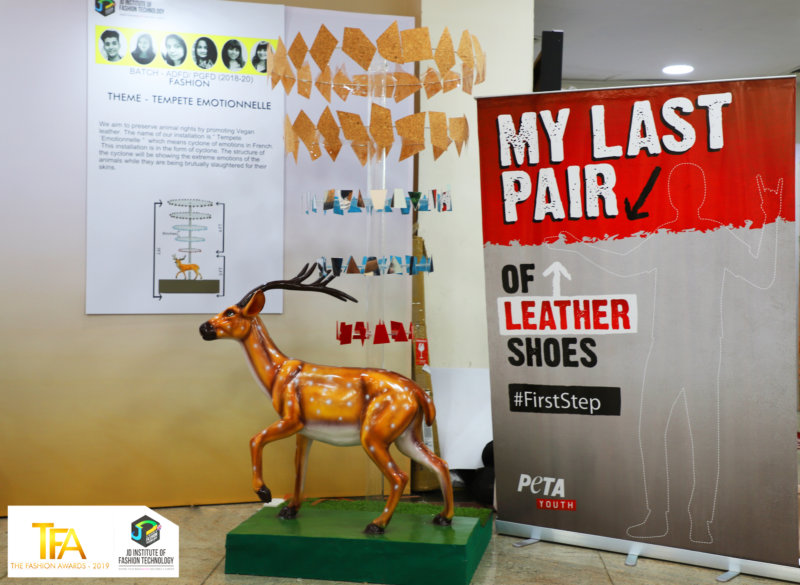 The institute also presented PETA India with a token of appreciation, which Radhika Suryavanshi, one of our campaigners, accepted.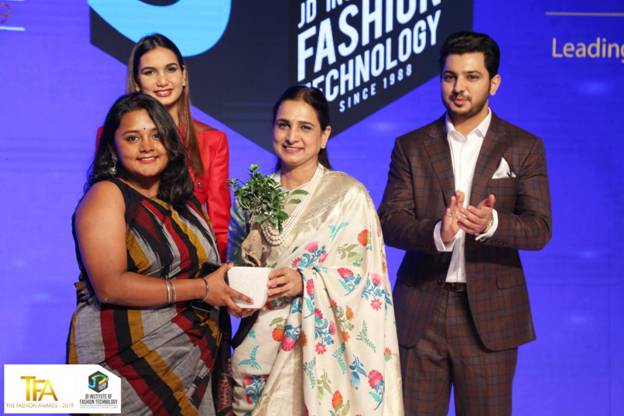 Considering that the JD Institute of Fashion Technology has 37 campuses across India and that the awards show is the largest design event held by an institution here, our message was heard by fashionistas across the country.
If you want to see some stylish vegan brands, check out our list of "PETA-Approved Vegan" clothing and accessories.
Check out the companies that are already using the "PETA-Approved Vegan" logo