Raghu Dixit Project Goes Behind Bars for New Anti-Zoo Ad for PETA
India's leading contemporary folk group, the Raghu Dixit Project rocked the Bangalore Central Jail on frontman Raghu's birthday a few years ago, and now the acclaimed trio is raising a ruckus for animals imprisoned in zoos by appearing in a new ad for PETA Youth. Top photographer Waseem Khan shot the ad, with outfit styling by Ashwini Sashidhar and hair styling and make-up by Hitesh Naik.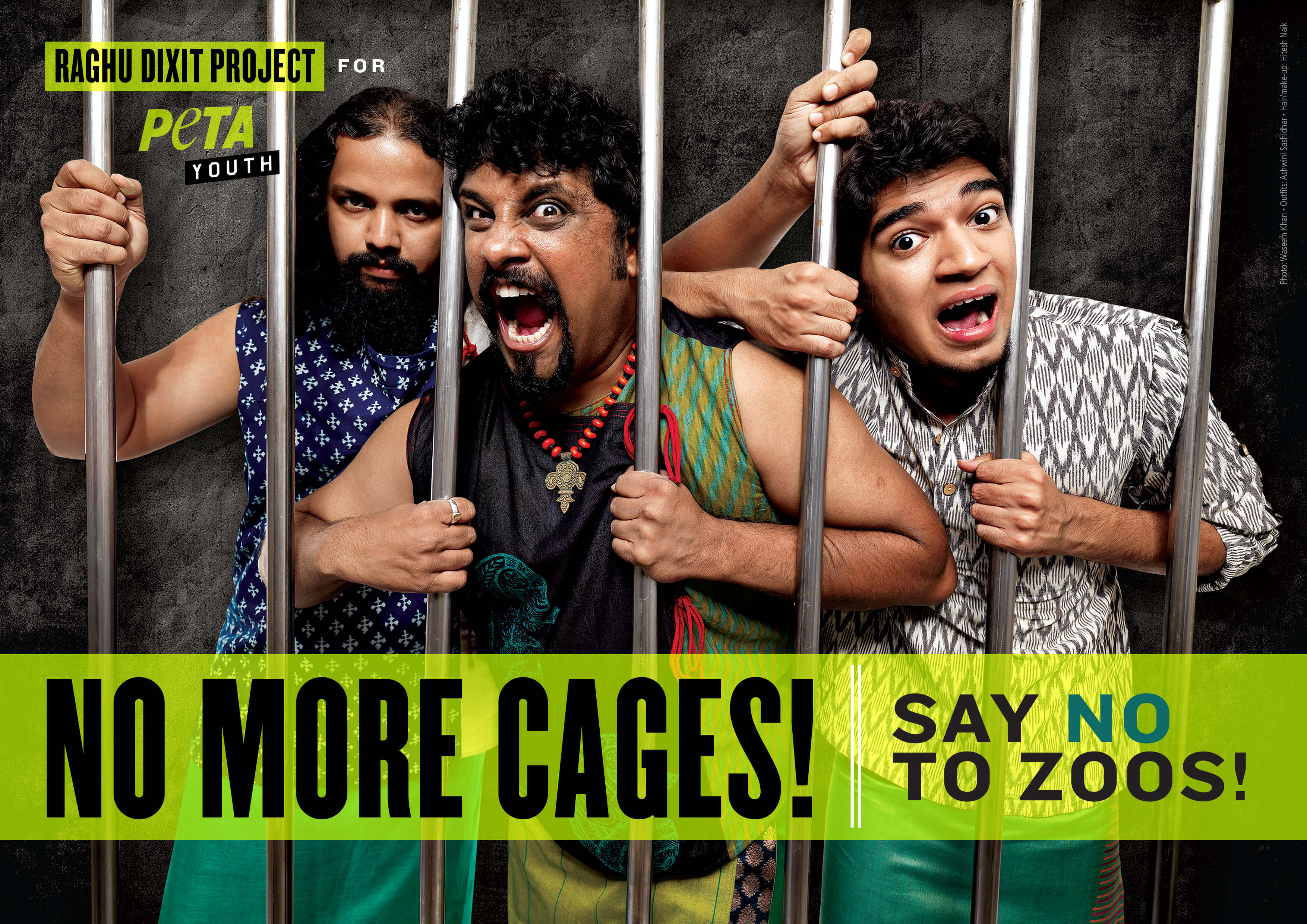 "From the animal's perspective it is definitely not the natural habitat … [They're] suppose[d] to be [in] the wild … raising their own families and having a good time with their own kind rather than … becom[ing] an object of entertainment for people to watch. Zoos … are a way of extreme cruelty for animals", the band says.
Animals in zoos are locked in barren concrete and iron cages that are nothing like the lush jungles and vast grasslands that they need to thrive. The stress and deprivation of life behind bars causes many animals to become neurotic and constantly bob their heads, pace and even mutilate themselves.
Band members Raghu Dixit, Gaurav Vaz and Parth Chandiramani know that the best way to help animals trapped in zoos is simply to stop patronising such places and to urge your family and friends to do the same. If zoos' financial support disappears, they will be forced to stop capturing animals from the wild and breeding them just to jail them.
Help the Raghu Dixit Project spread the word about the cruelty of zoos by sharing this video with everyone you know.