PETA's Outstanding Activist Award Goes to…
For tirelessly defending the rights of animals, Kolkata resident and vegan Beas Mukherjee will receive the Outstanding Activist Award from PETA on International Volunteer Day (5 December).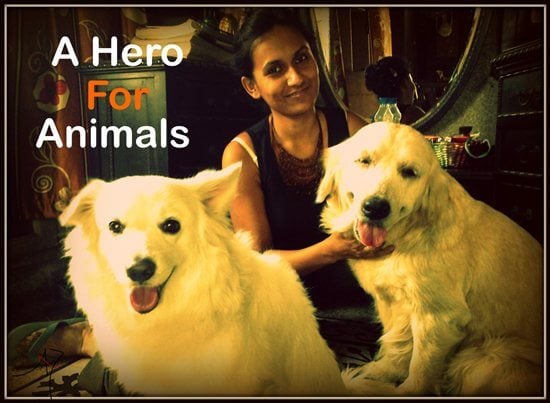 In her seven years as a volunteer, Beas has filled key functions at PETA protests in Kolkata. This includes helping to find volunteers to sit in cages outside the Alipore Zoo to protest keeping animals in captivity and helping PETA organise eye-catching demonstrations against the cruel leather industry. She has also helped rally local support by holding information stalls for PETA at college festivals across the city. In addition, Beas helps rescue animals in trouble and is actively involved in getting community dogs sterilised.
"Beas is the consummate activist because she helps stop animal suffering and inspires others to do the same", says PETA India CEO Poorva Joshipura. "PETA has had a major impact on animal rights in India, and Beas is one of the reasons why."
Let's hear it for Beas for a job well done!