Bangalore Teen Wins PETA Award
Bangalore Teen Abhay Rangan realised that his choices directly affected what happens to animals – and he soon discovered that he could easily live without animal products and that being vegan is THE BEST!
Abhay is now an outspoken vegan advocate and also the deserving recipient of PETA India's Outstanding Activist Award, which he received just in time for International Volunteer Day (5 December).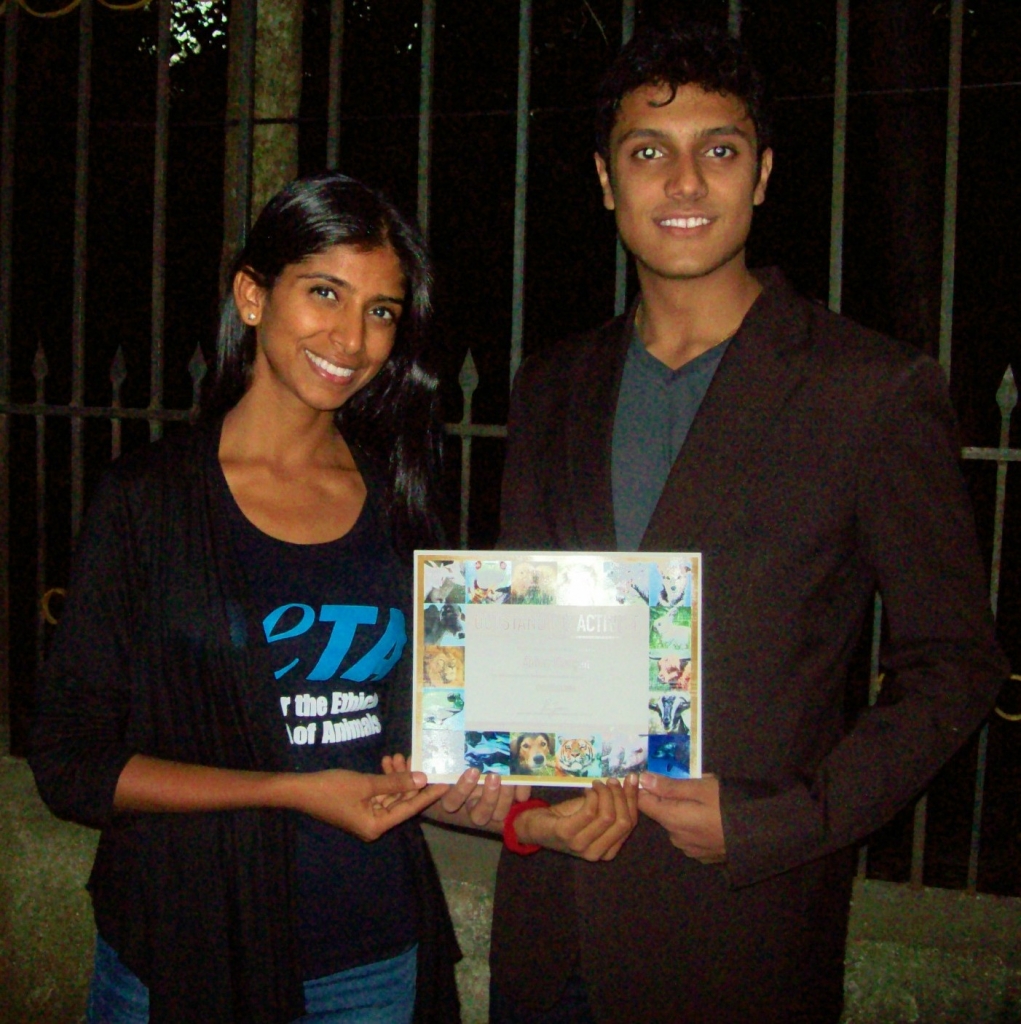 The 17-year-old vegan goes a long way to prove that vegans are smart, healthy and conscientious. Abhay's high IQ has earned him a membership in The High Intellect Society, and his mathematical theorem, "Rangan's Theory of Cycles", has been published via a mathematics enrichment project by the University of Cambridge in England.
Currently a top student at CMR National PU College, he is already a published author of a vegan advocacy novel, The Green Monk. Abhay is also an Indian classical vocalist, regularly gives talks on veganism and is the founder of Vegania, a virtual country that campaigns for animal rights.
"Abhay is a consummate activist – he promotes a vegan lifestyle to end animal suffering and inspires others to do the same", says PETA India CEO Poorva Joshipura. "PETA recently named Bangalore India's Most Vegan-Friendly City, and we're sure Abhay is one of the reasons why."
Inspired to help animals?