PETA Asia VP Remembers Ravi Shankar
Animals lost a good friend this week with the passing of the legendary sitar maestro Ravi Shankar. It's hard to believe he's gone – just last week, when the Grammy nominations were announced, the first thing I did was read the World category to see whether Ravi had received a nomination. He had. I consider myself very lucky to have gotten to know Ravi and be invited into his home.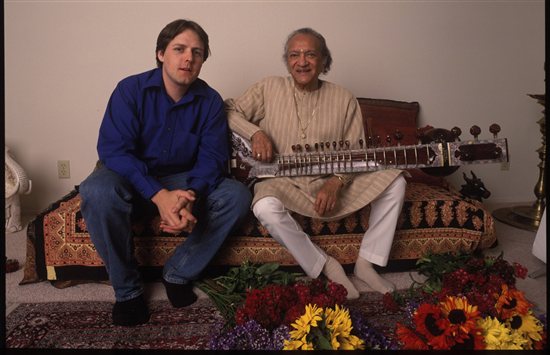 When I went to help set up PETA India back in 1999, I set myself a goal to talk to Ravi about helping animals. When we met, he asked, "You know who you look like?" I said no, and he said, "Paul McCartney". In fact, the last time we met, he asked the same question, and I responded, "Paul McCartney?" He said, "Exactly".
He was welcoming and also agreed, to my excitement, to do his first-ever ad for PETA to encourage the Indian government to strengthen the country's animal protection laws. Thinking back to the shooting of the ad in Delhi conjures up more fond memories of Ravi: discussions of his cats, the time he told me how he and George Harrison went to Disneyworld in disguise in the '70s and his laughter when a goat attempted to chew on his priceless sitar and ended up biting his daughter Anoushka's finger! (It was a love bite.)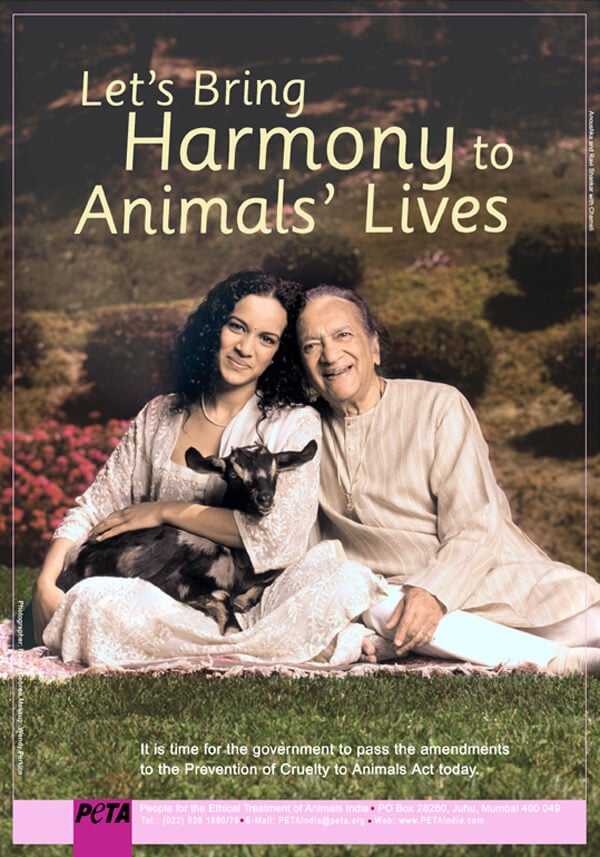 After the shooting of the video public service announcement in Delhi, Ravi wanted to do even more, so he invited me to his home in San Diego a few week later, where he and Anoushka shot a print ad – on his front lawn, of all places. He was always eager to help, whether that meant holding a news conference to highlight PETA India's Supreme Court of India case aimed at ending the illegal treatment of animals who end up in slaughterhouses or speaking out about KFC's lack of animal welfare standards. He became an honorary patron of PETA India, and just recently, he was talking with us again about urging the government of India to pass an updated animal welfare law.
It's so sad that Ravi has left us, but PETA continues to draw inspiration from his life and will work to ensure that his efforts to help animals will live on.
Ravi, we miss you already.
Jason Baker