PETA India Remembers Our Volunteer,Anu Vidya
Anu Vidya was an adventurer. She was an avid trekker and planned to scale Mount Everest. Sadly, she recently lost her life in a forest fire along with several other people.
Anu was multitalented. She was, among other things, a psychologist and an artist, but her friends at PETA India will remember her most for being an animal rights activist. To support the group, she actively advocated for animals online, took part in "Hug a Vegan" Day awareness initiatives, collected signatures against dissection, and ran a stall for PETA Youth at college festivals.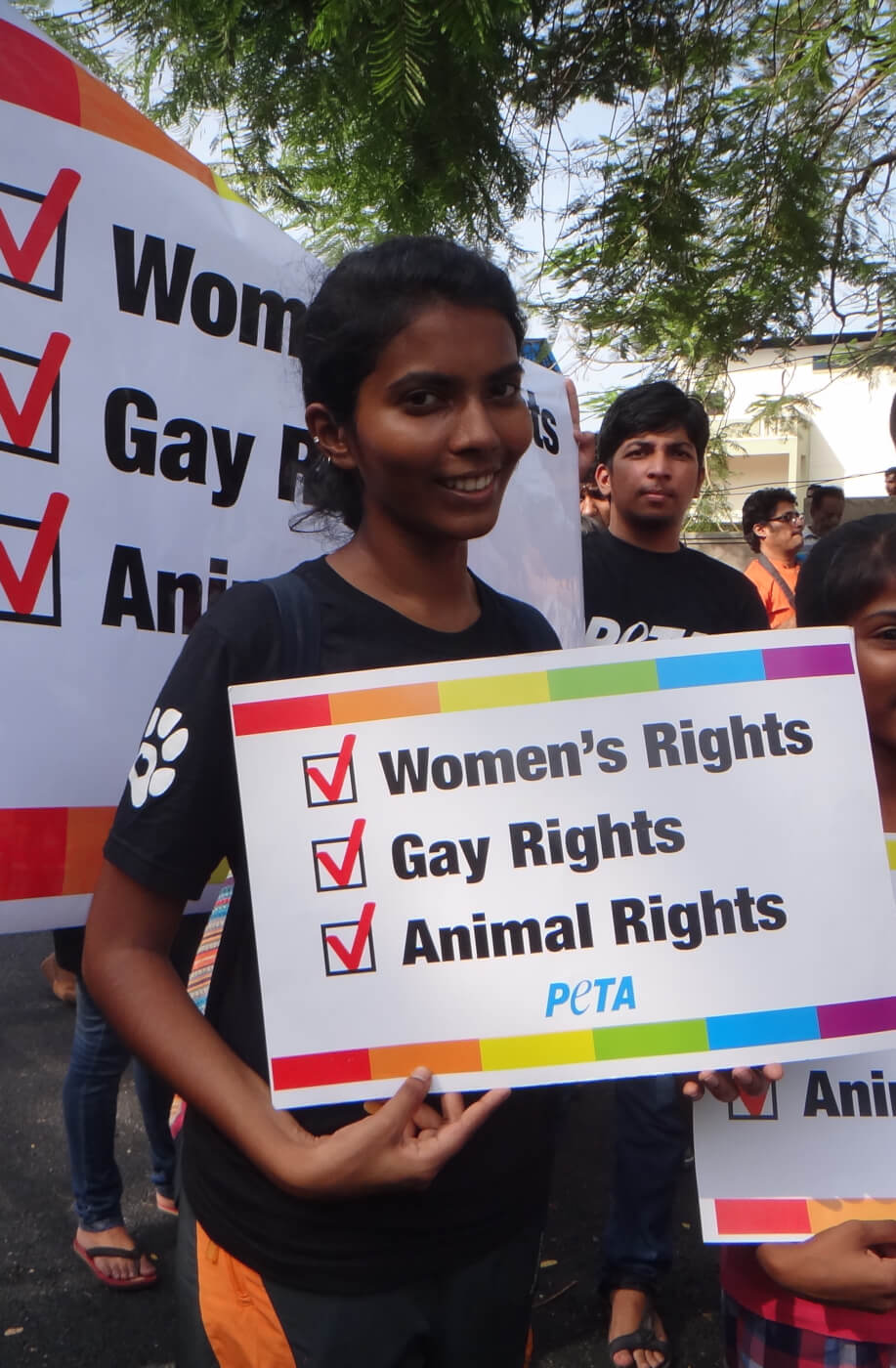 Anu decided to go vegan when she was 20, and her only regret was not making the switch to a compassionate lifestyle even sooner. It should come as no surprise that, as a healthy vegan, she was a major fitness enthusiast, too. She was a passionate runner and completed over 12 half marathons, one full marathon, and three Olympic-distance triathlons in her short but colourful life.
We miss you, Anu.