Anoushka Shankar Says 'No' to Zoos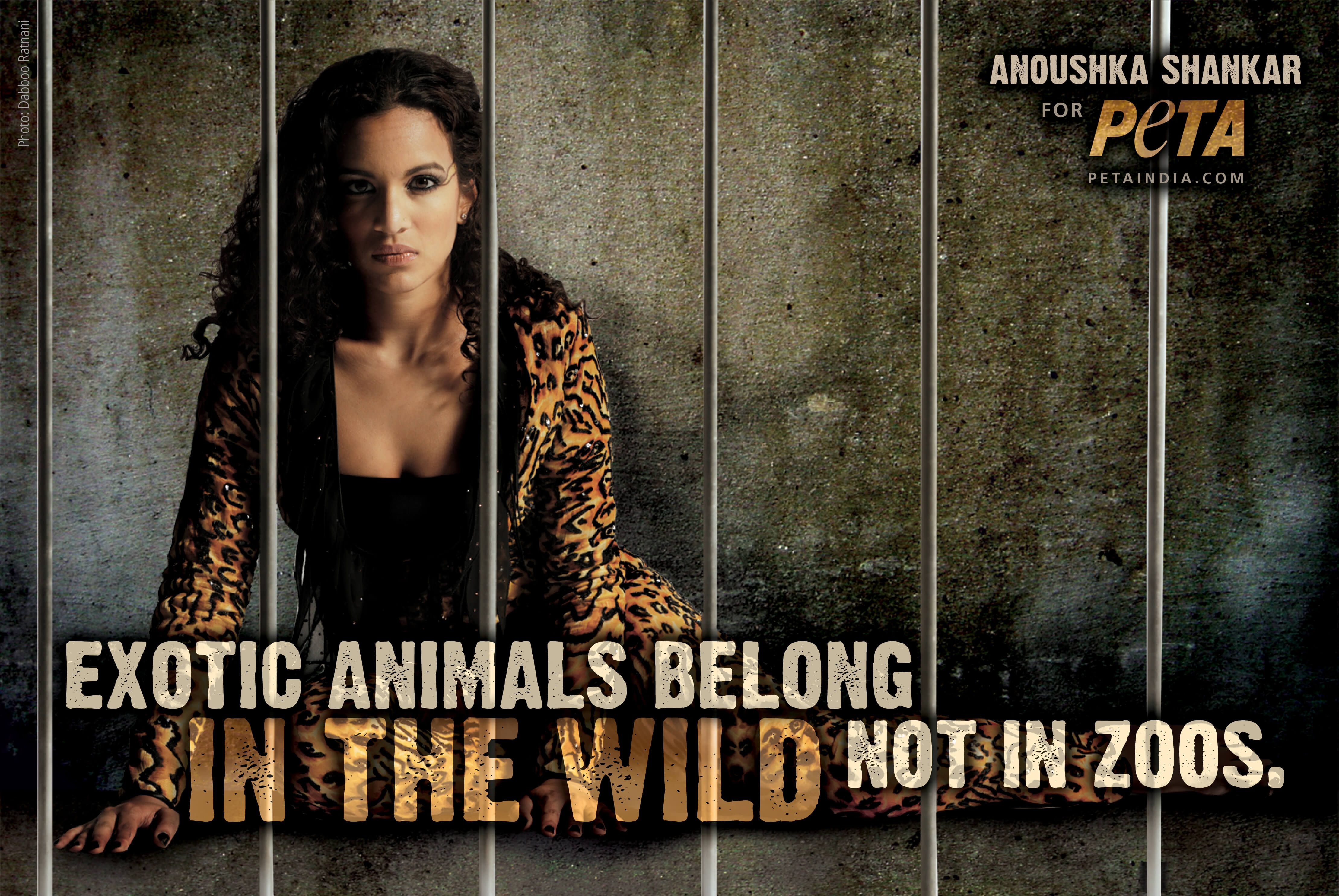 Just when we thought we couldn't possibly be bigger fans of longtime PETA pal Anoushka Shankar, she gives us one more reason to be wild about her. Wearing an outfit designed by famous designers Sandeep Khosla and Abu Jani and peering through iron bars next to the tagline "Exotic Animals Belong in the Wild, Not in Zoos", Anoushka appears in a brand-new PETA ad. The ad, which was shot by ace photographer Dabboo Ratnani, is Anoushka's way of raising awareness about the thousands of animals who lead miserable lives in zoos all across India.
Why is this "sitar hero" growling mad about the conditions in Indian zoos? For years, Indian zoos have been in a dilapidated state. Rife with animal abuse and neglect, statistics show that every year, 10 to 15 per cent of the animals in India's more than 250 zoos die. When Anoushka Shankar learned this, she readily agreed to do her bit for animals by imprisoning herself.
Zoos promote the myth that they educate the public and help to preserve endangered species, but nothing could be further from the truth. Most zoo enclosures are too small for their occupants, and the labels do not give any valuable information to the public. Animals exhibit abnormal, neurotic, and self-destructive behaviour because of the physical and mental frustrations of extreme confinement, barren enclosures, and the inability to do anything that comes naturally to them, like running, climbing, foraging, picking a partner, or being with others of their own kind.
Ready to take Anoushka's advice and help thousands of animals languishing in zoos? Why not write to the zoo authority?