Merry Christmas, Animals!
Christmas is a time of peace and goodwill. And our awesome PETA Youth members are making sure that those sentiments extend to all species. We asked young people to send us their top Christmas wishes for animals written on a decoration.
And since it's up to all of us to make the world a kinder place by buying cruelty-free clothing and products that weren't tested on animals, enjoying vegan food refusing to support zoos and circuses – we then asked young people to get out and start making those wishes come true.
Judging by all the lovely wishes for animals that came pouring into our office, this Christmas is going to be the kindest yet. Here are just a few of them: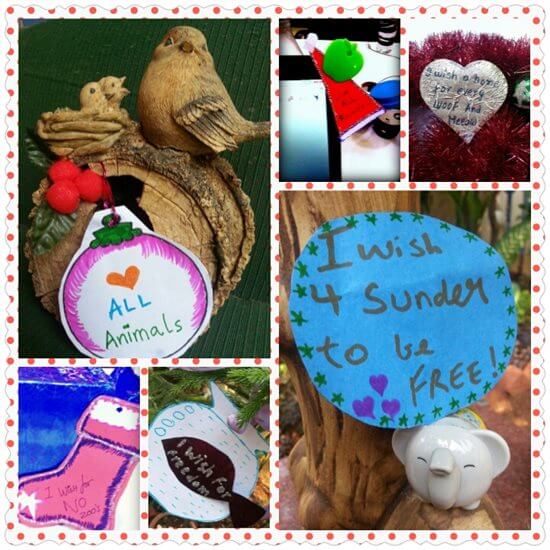 Let's make sure that 2014 is a banner year for animals. Join the PETA Youth Street Team, and we'll e-mail you about upcoming events in your area, urgent action alerts, breaking news, new animal-friendly products and contests.
Have a happy and humane new year!