9 Reasons Why PETA Youth Is Awesome
Holy guacamole, have you heard the news? PETA Youth recently turned 9 years old! That's right, PETA pals: our Street Teamers and student activists have been raising awareness on campuses of issues such as the cruelty of dissection and the need for stronger laws to protect animals for nine exciting years. But that's only a tiny piece of the PETA Youth vegan pie.
Check out the following nine ways in which PETA Youth is awesome to celebrate International Youth Day and nine years of kicking ass for animals:
1. We Know How to Rally for Animals…on Motorcycles
Decked out in PETA Youth gear, a group of 100 Street Teamers took their pro-adoption message to the streets by riding motorcycles around Pune and distributing information about the importance of adopting desi dogs and sterilization to help ensure as many animals as possible get good homes.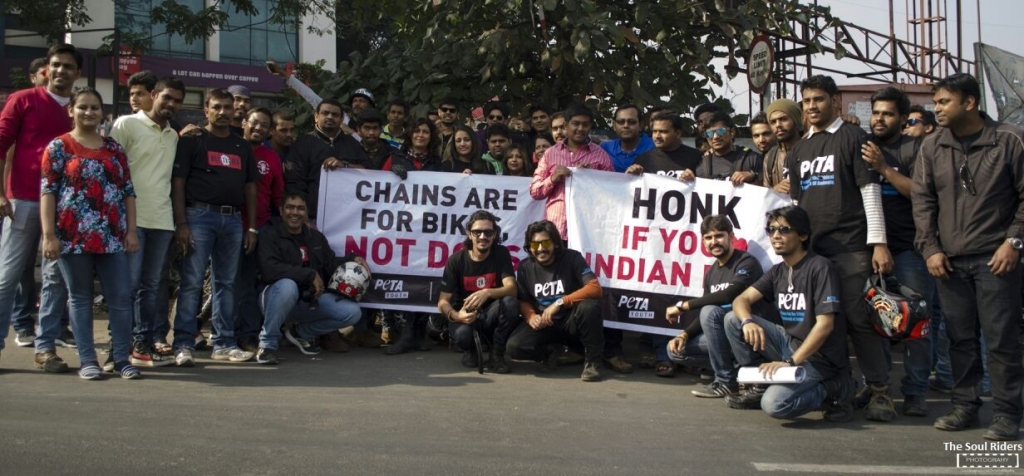 The Soul Riders
2. We Rock the Festival Circuit
To make the biggest impact, we go where the action is. This year, we hit up all four cities for the NH7 Weekender festival series, got techy at IIT Delhi's Rendezvous festival and brought down the house at BIT's Impulse festival with star activist Beas Mukherjee. NBD!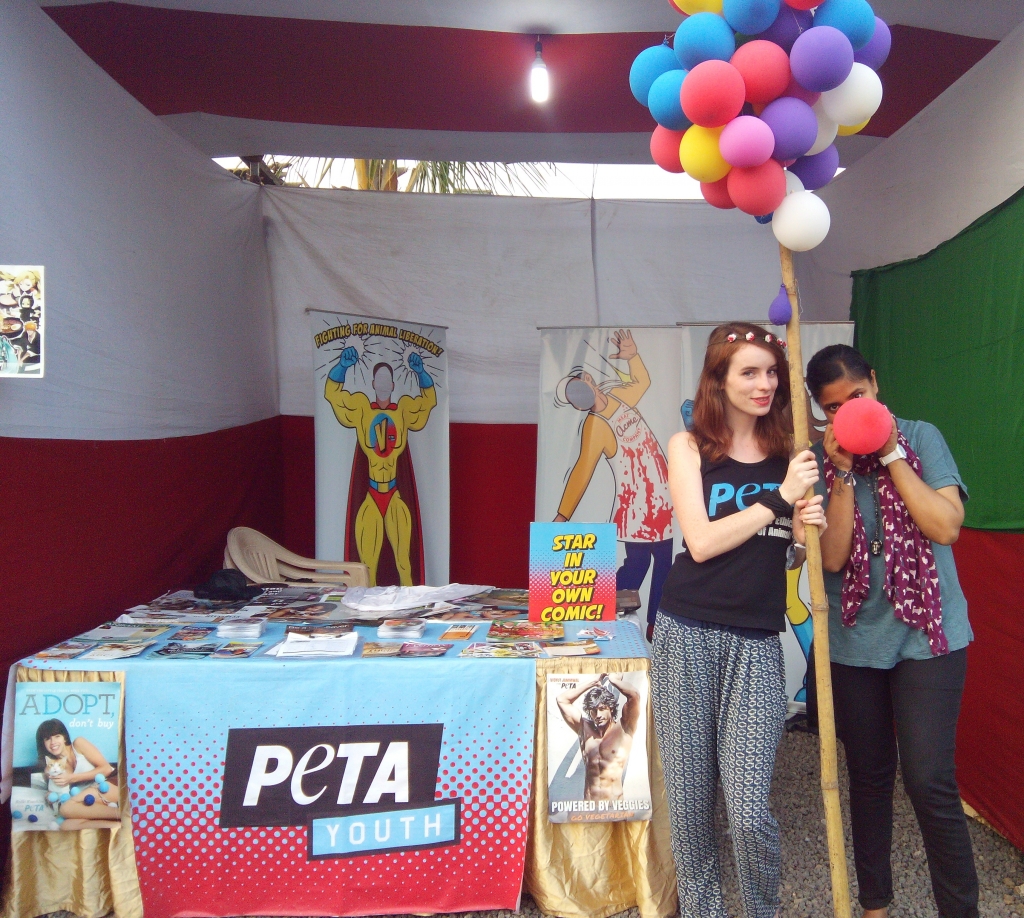 3. Awesome Musicians Support Our Work
We've been lucky enough to raise awareness with some of the hottest musicians around, including Monica Dogra, Indian Ocean, Raghu Dixit Project, Parikrama, Jay Sean and Hard Kaurjust to name a few.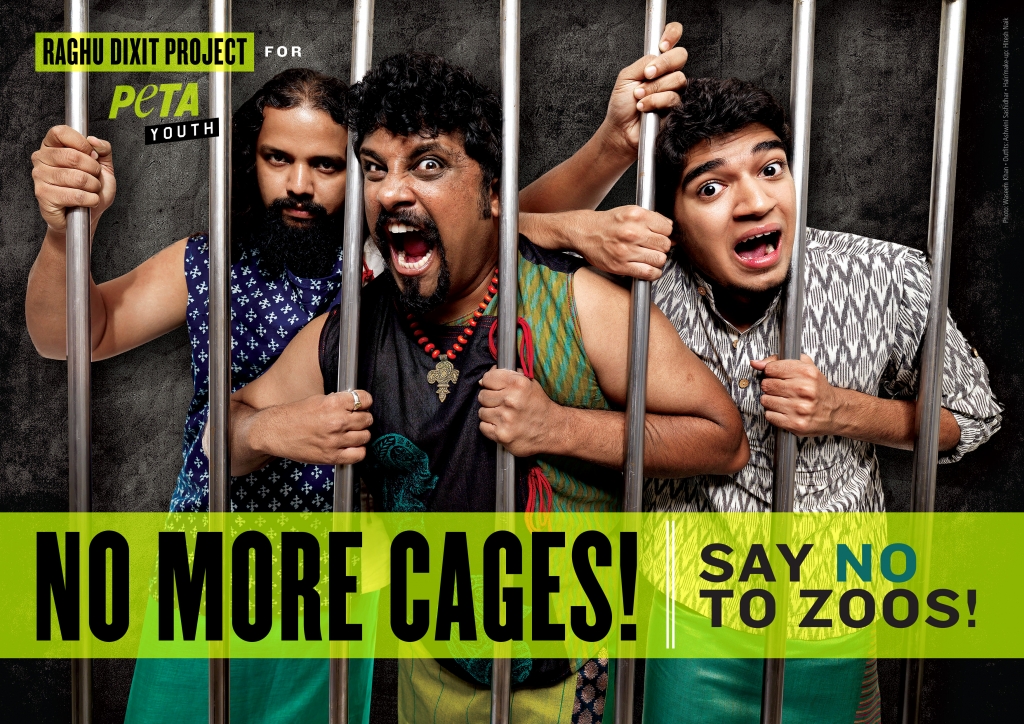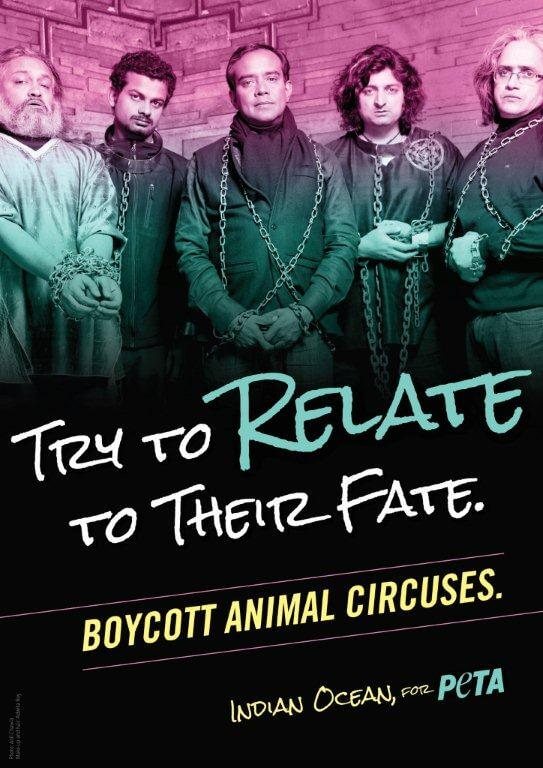 4. We Can Turn You Into a Superhero
PETA Youth's hit "Star in Your Own Comic" activity is a total crowd-pleaser. Using green-screen technology, festival attendees at the Rendezvous and NH7 festivals were made to look like they were freeing caged chickens from a cruel factory farm.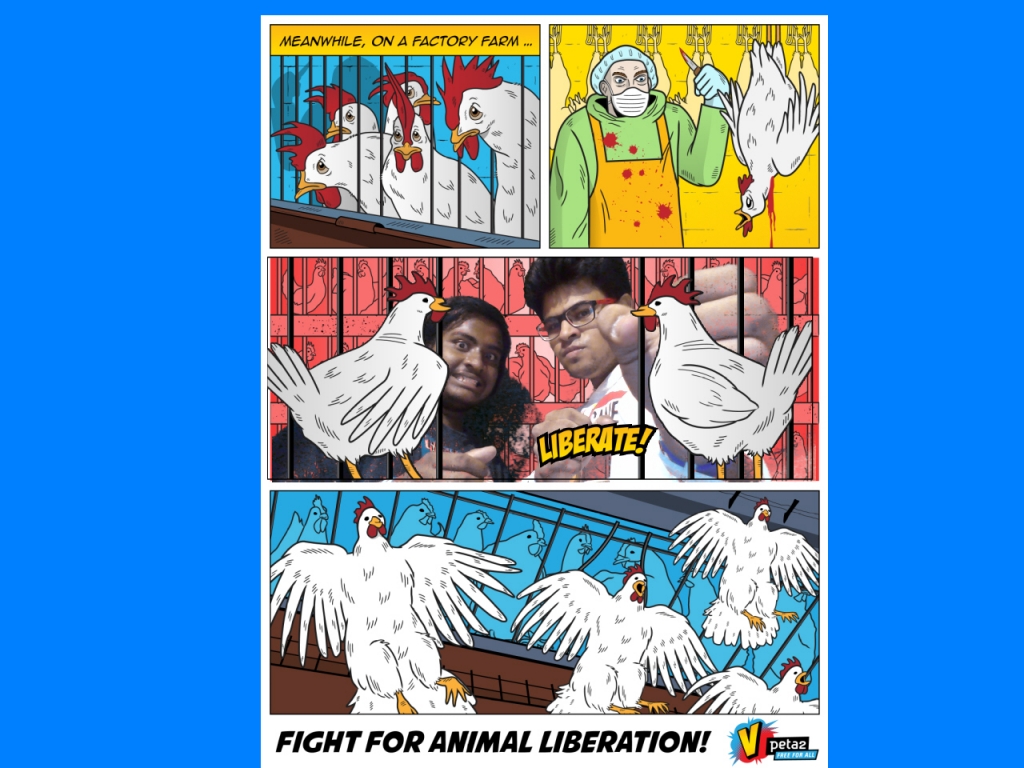 5. We Perform to End Animal Abuse
Sometimes you need to make a scene to get heard. At SRMS' annual technology festival, PETA Youth Street Teamers and other students acted out why vivisection is cruel and offered up humane-teaching methods for science students to use instead.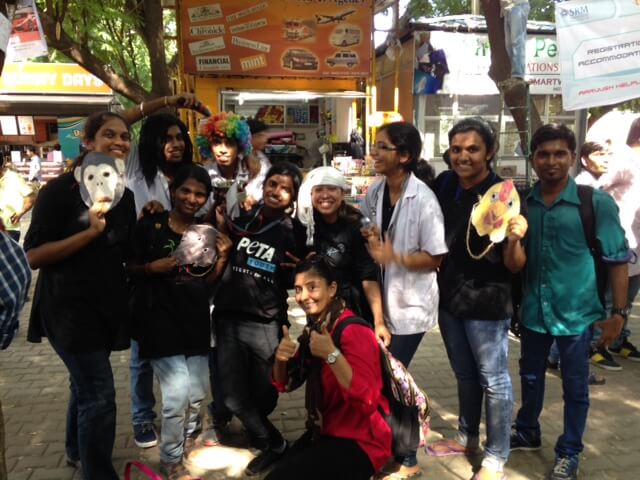 6. Our Mascots Get Down, 'Gangham Style'
To help support PETA's "Friends Don't Eat Friends" campaign, the students of D Y Patil International School featured our "Not a Nugget" chicken mascot on stage at their annual techno festival, where he danced his feathers off to "Gangham Style". Now that's some vegan passion!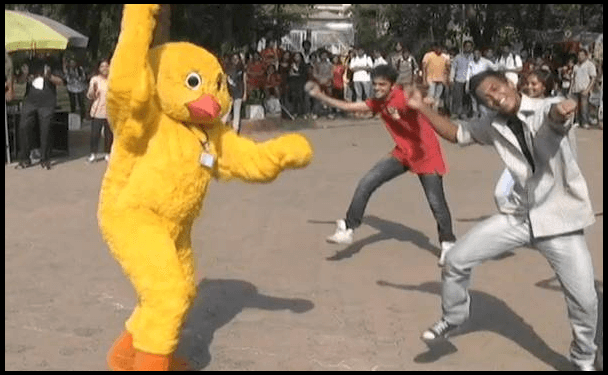 7. We Give You the Skinny on the Benefits of Being Vegan
Who doesn't love eating delicious food, being healthy and reducing your carbon footprint all at the same time? We'll cruise to your campus and let you in on how going vegan benefits everyone.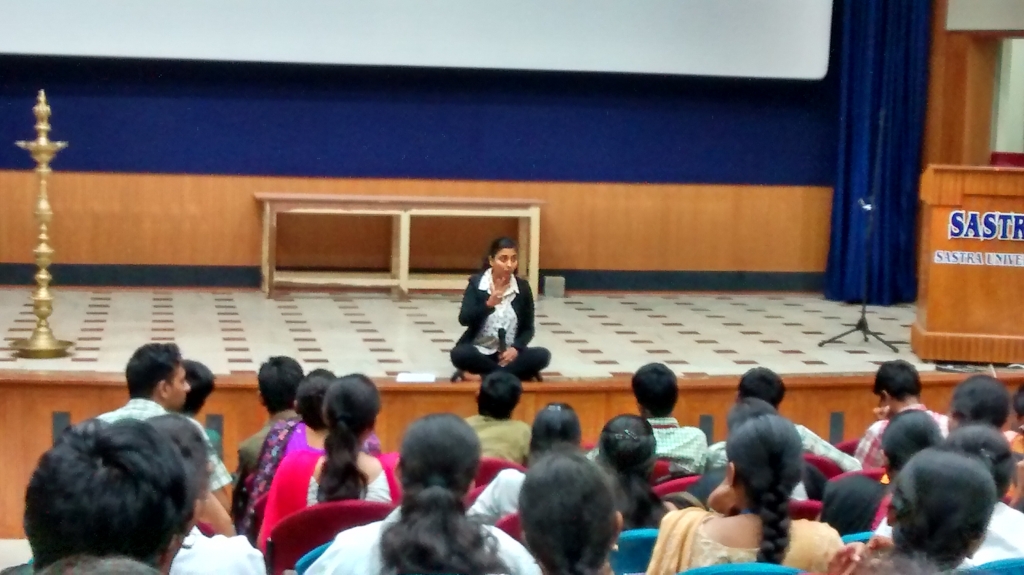 8. Can You Say, 'Free Movies'?
We get invited to colleges and universities throughout the country and screen eye-opening documentaries such as Cowspiracy, Glass Walls and Earthlings for free so that students get hip to all the facts about how animals are abused for food, clothing, entertainment and experiments.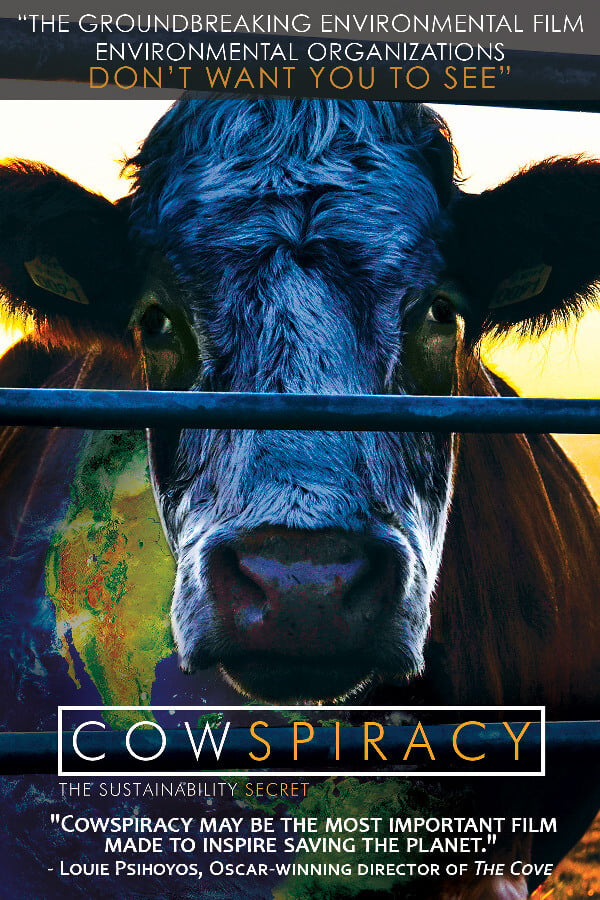 9. Keeping You on Your Toes With Crazy Missions
PETA Youth's missions have taken the Internet by storm, thanks to help from members like you. From tweeting selfies to support the jallikattu ban to decorating your friends with vegan pride bracelets for friendship day, PETA Youth knows how to have fun and get things done!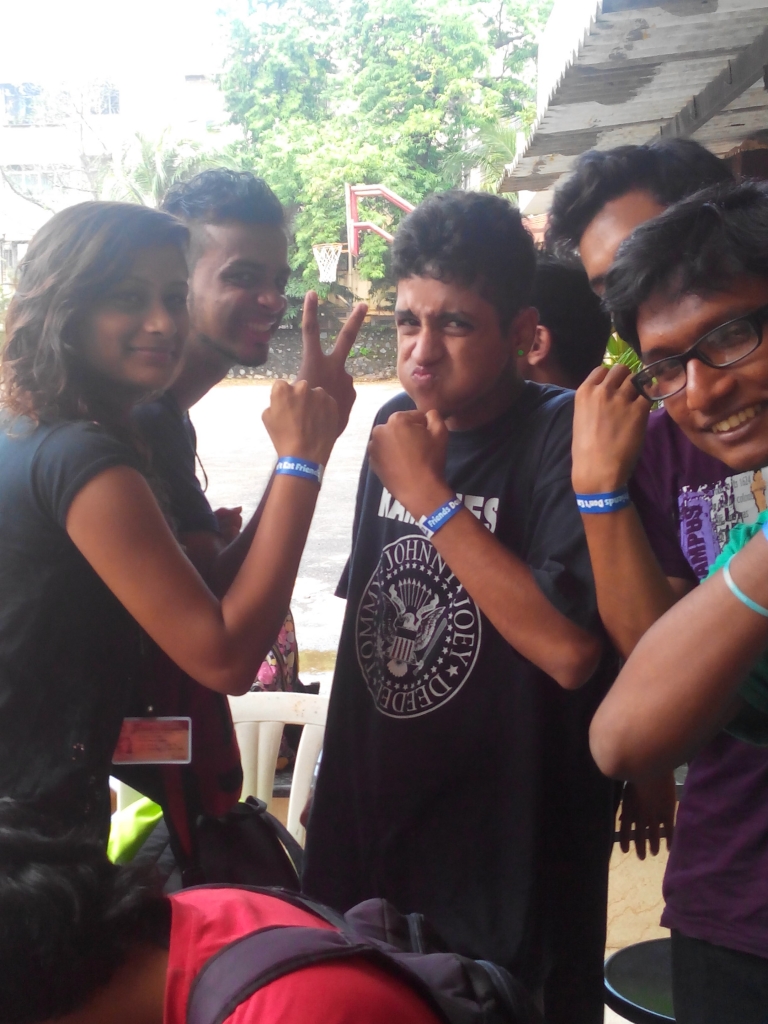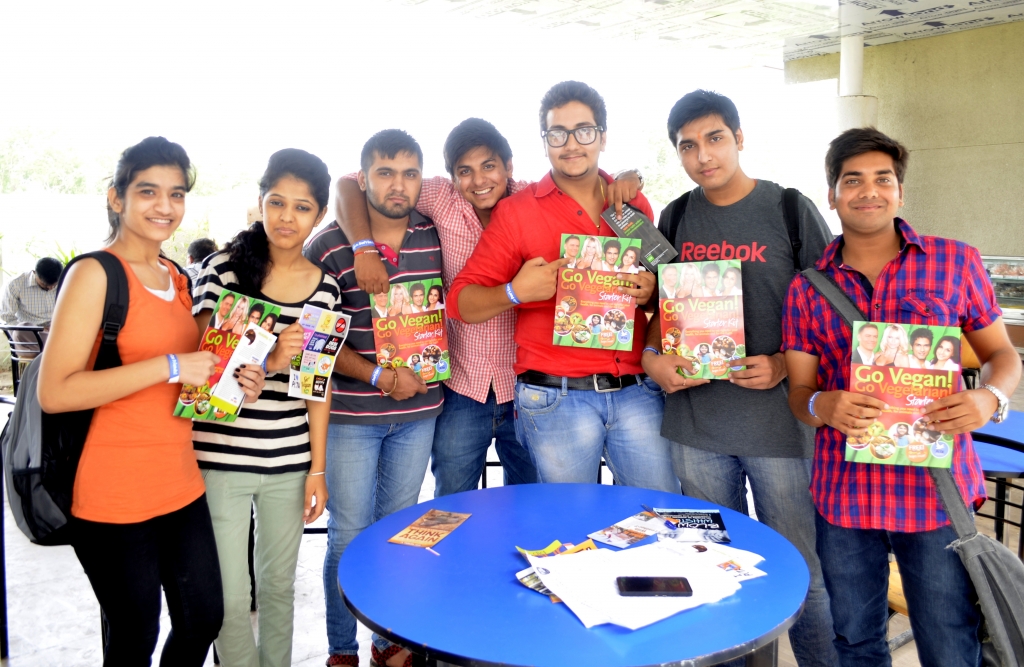 We couldn't have done it without your stellar support, PETA Youth fans! If you haven't already, join PETA Youth to get in on the action and help save lives with the country's best-known animal rights organisation today.