Lucknow Additional Deputy Commissioner of Police Nabs PETA India Award for Helping Animals
A Hero to Animals Award from PETA India to Additional Deputy Commissioner of Police Chiranjeev Nath Sinha to thank him for his work in providing community cows and other animals with food and care as the state faces pandemic–related lockdowns.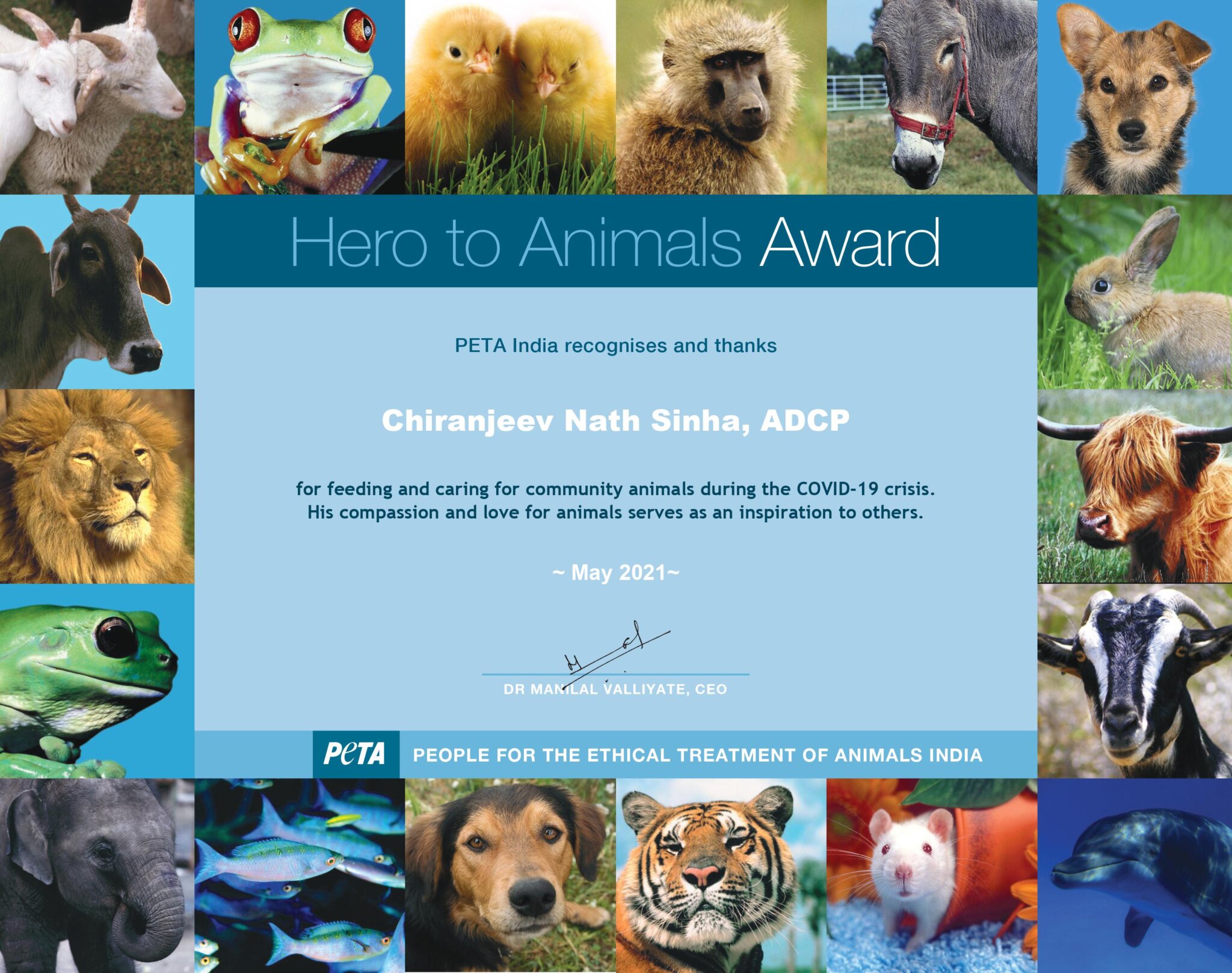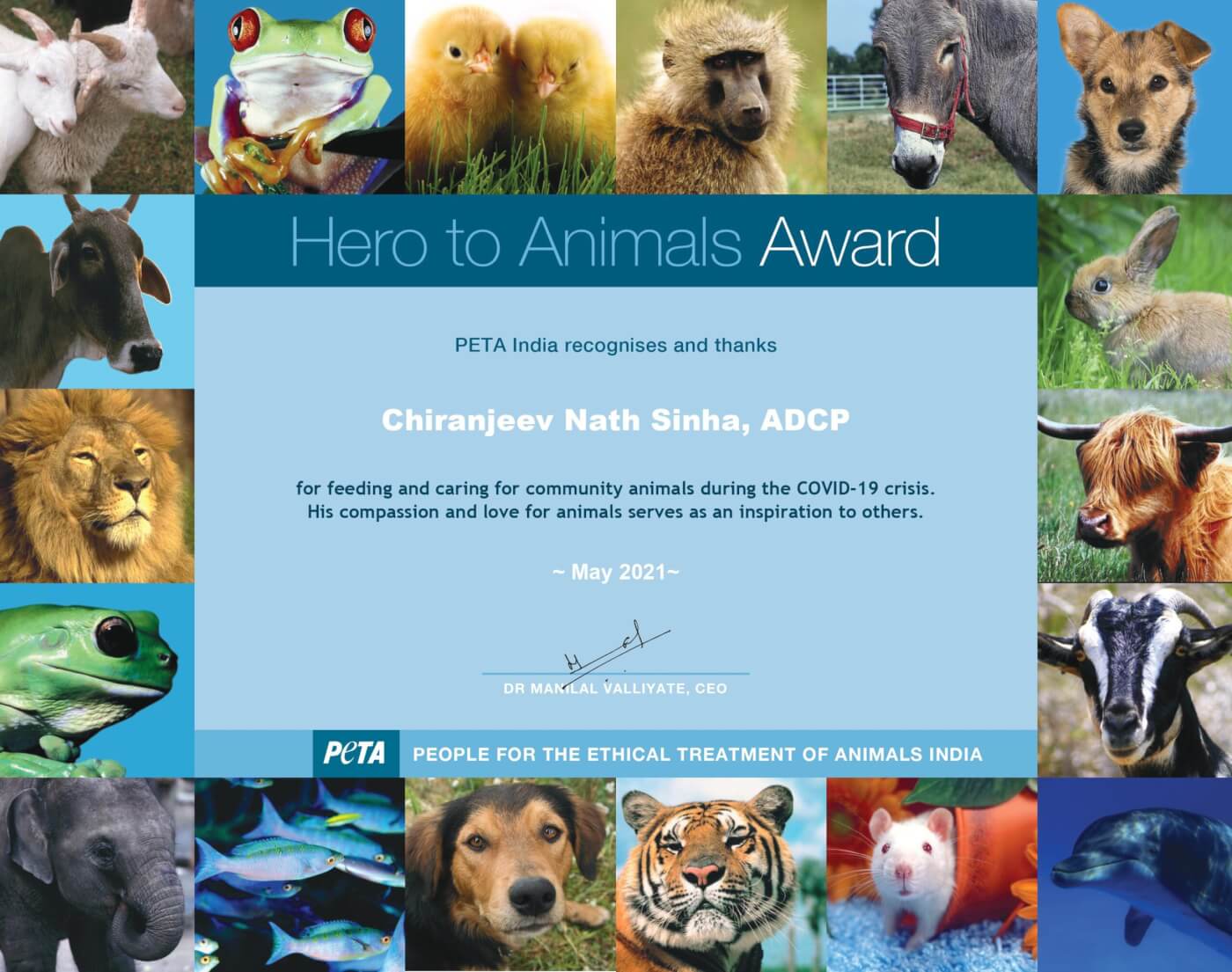 PETA India is encouraging kind people to continue feeding community animals during lockdowns, noting that it's safe to do so while complying with basic safety protocols, such as wearing a mask and maintaining distance from others. Everyone should keep an eye out for animals in distress and call PETA India's animal emergency response team on (0) 98201 22602 for assistance.
During the early months of the COVID-19 pandemic, PETA India presented a Hero to Animals Award to Odisha Chief Minister Naveen Patnaik, who allocated relief funds to feed community animals. Other previous recipients include Shilpa Shetty Kundra, Zareen Khan, Cyrus Broacha, Rani Mukerji, Asin, Imran Khan, and Sadaa Sayed – all recognised for kind actions that ranged from speaking out against the cruelty of circuses to saving a dog who had been hit by a car.
Thank you, @Naveen_Odisha, Chief Minister of Odisha, for your invaluable help with feeding community animals during the #CoronavirusOutbreak!

You are a true hero to animals. 👏

— PETA India (@PetaIndia) April 4, 2020