'I'm ME, Not Mutton' Billboards Go Up, Promoting Vegan Lifestyle
PETA India has placed billboards in Delhi, Hyderabad, and Mumbai featuring a goat proclaiming, "I'm ME, Not Mutton. See the Individual. Go Vegan."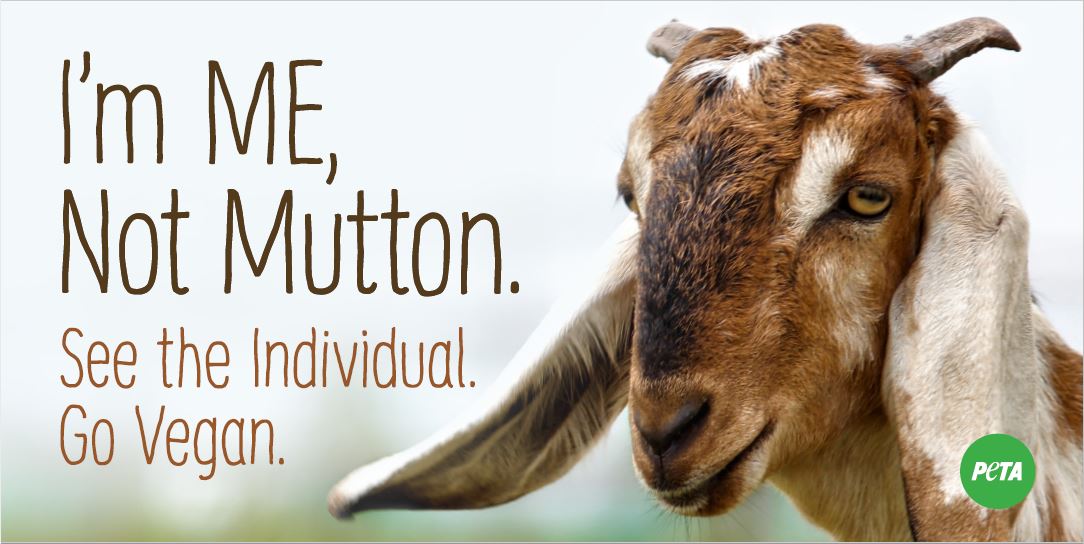 PETA India spokesperson Amir Nabi says,
"I am vegan because all living beings feel pain and fear, have unique personalities, and value their own lives, just as I do. I discovered I can celebrate Eid al-Adha by distributing fruits to those in need. I also respect the spirit of sacrifice every day by dedicating my life to working for a charity, and it brings me joy."
Goats are intelligent, playful, curious animals – but they're often painfully lifted onto vehicles by their ears or fur for transport, crammed together in such high numbers that many suffocate and die, and killed in full view of one another at slaughterhouses. During Eid, these animals are butchered by untrained people on the street – but we can opt to observe a cruelty-free Eid instead.
PETA India has also previously called on states to stop any illegal transport and killing of animals in the lead-up to the festival, as the Supreme Court has ruled that animals can be slaughtered only in officially licensed slaughterhouses.
And our exposé of the market adjacent to Mumbai's Deonar slaughterhouse – where more than 1.24 lakhs goats and sheep and about 2,700 buffaloes were taken to be sold for meat ahead of Eid last year – revealed that animals routinely die during transport to the market because of severe crowding. Dead buffaloes were moved through the Deonar market premises by bulldozer, and an on-site shed was full of the corpses of buffaloes, goats, and sheep.