Illegal Goat Markets Mushroom All Over Mumbai Prior to Eid al-Adha, PETA India Investigation Reveals
An investigation by PETA India revealed that numerous temporary, illegal, and crowded goat markets mushroomed all across Mumbai in violation of the Maharashtra government's circular regarding the celebration of Eid al-Adha. The circular mandates that because of the COVID-19 pandemic, all existing active animal markets be shut down and that the purchase of animals be allowed only online or via telephone.
PETA India's investigation covered 23 illegal makeshift goat markets in Andheri, Byculla, Govandi, Jogeshwari, Kurla, and Mankhurd. Nearly 1 lakh goats were reportedly transported from states such as Assam, Gujarat, Madhya Pradesh, Rajasthan, and Uttar Pradesh to be sold for sacrifice. The investigation revealed rampant violations of The Prevention of Cruelty to Animals (PCA) Act, 1960; the Transport of Animals Rules, 1978; and COVID-19 protocols.
Following the investigation, PETA India fired off letters to the chief minister of Maharashtra, the chief secretary, the commissioner of Brihanmumbai Municipal Corporation, the director general of police in Maharashtra, and the commissioner of police in Mumbai and submitted complaints at local police stations to register a First Information Report against the illegal markets' organisers and goat sellers.
PETA India's investigation found violations of the PCA Act, 1960. The illegal goat markets were severely crowded, and numerous animals were crammed into congested spaces where they struggled to find a place to stand and lie down. Some were filmed fighting with each other. These animals were often deprived of food and water, and many were suffering from respiratory problems for which no veterinary treatment was provided. The buyers and sellers weren't able to produce fitness certificates to transport the goats, in gross violation of the Transport of Animals Rules, 1978. Goats were filmed visibly in pain as they were pulled and pushed by their necks into auto rickshaws by buyers outside the markets. In addition, most of the sellers and buyers weren't wearing masks or maintaining social distancing, which is mandatory as per COVID-19 protocols.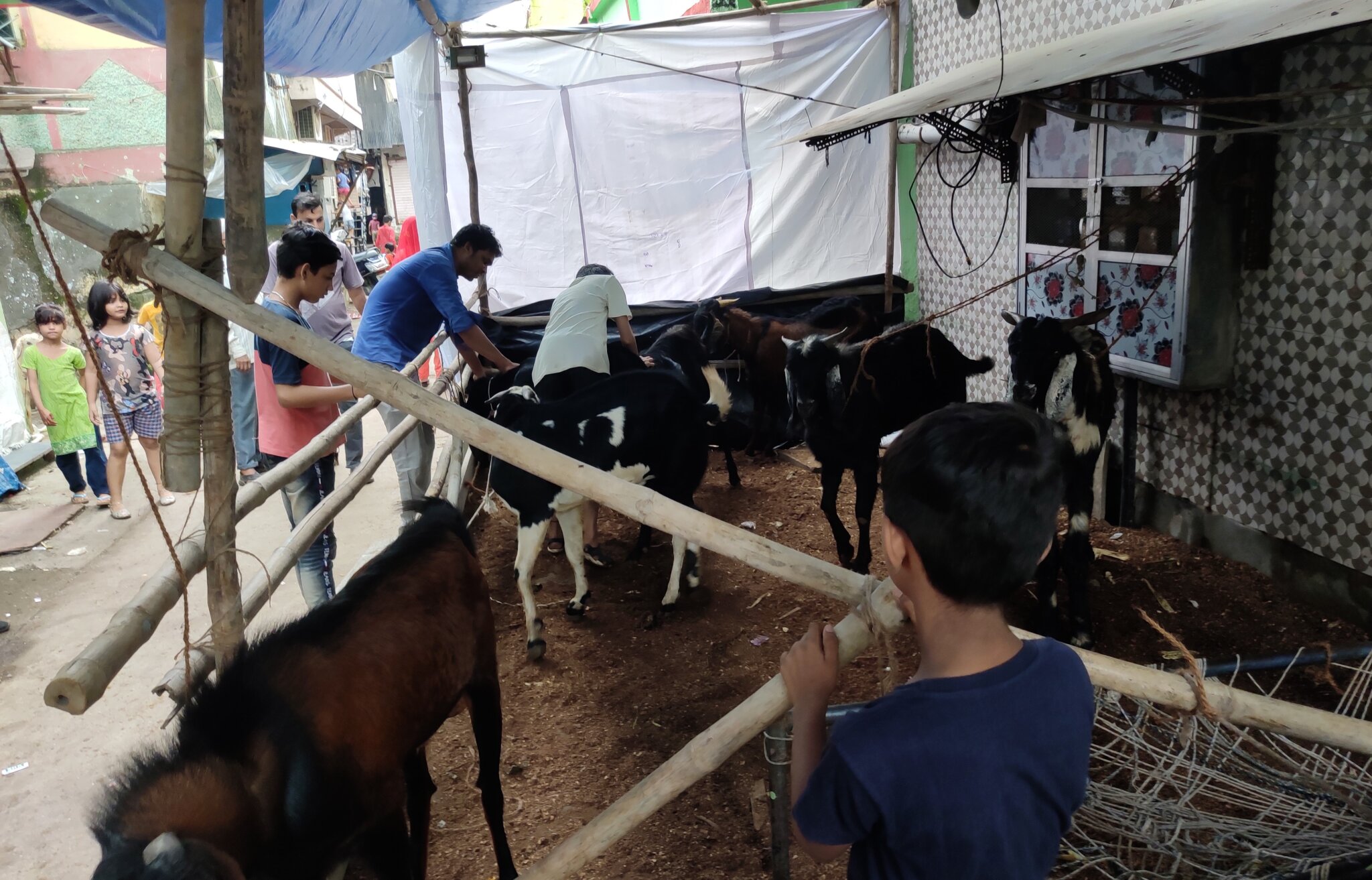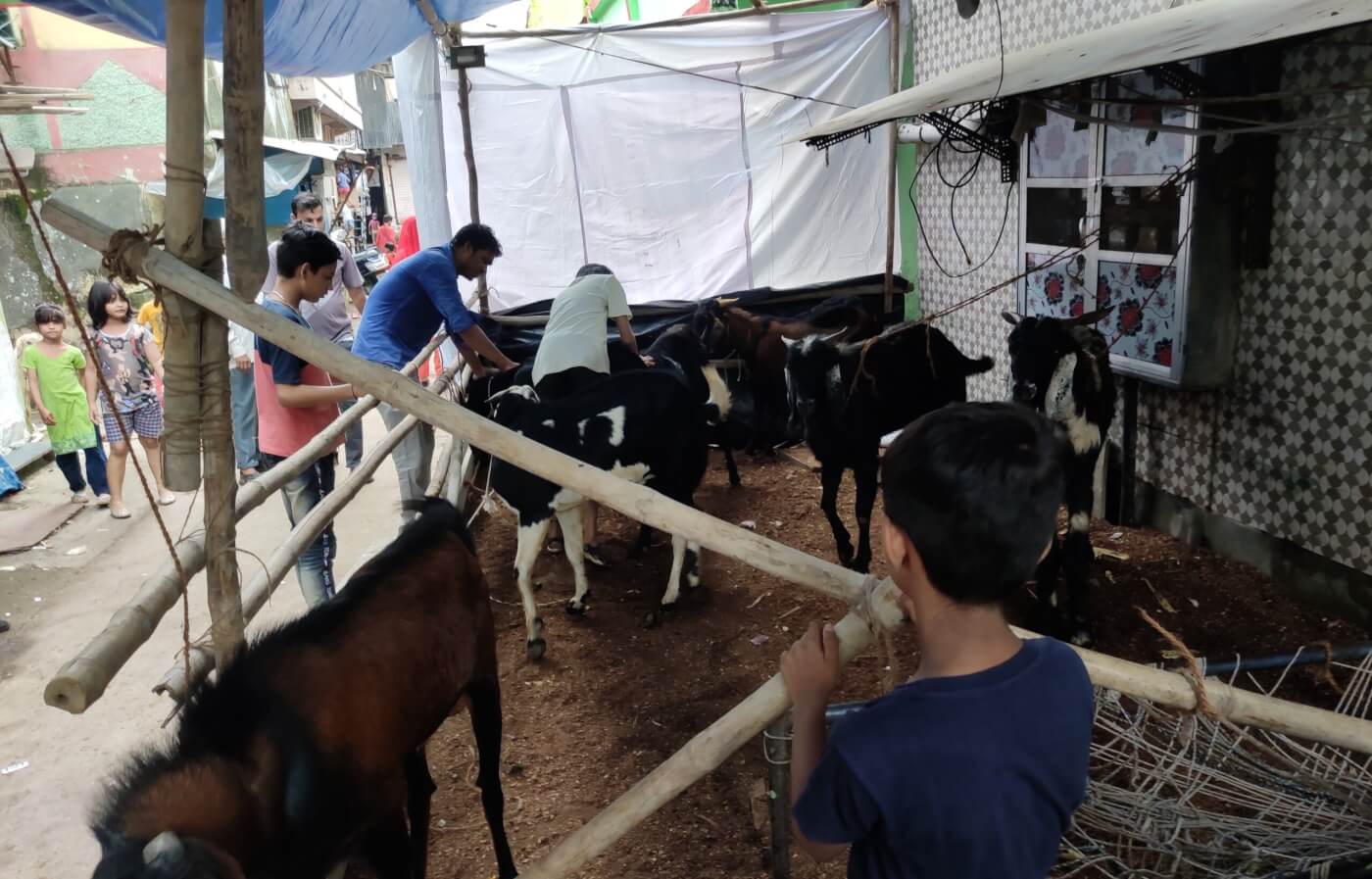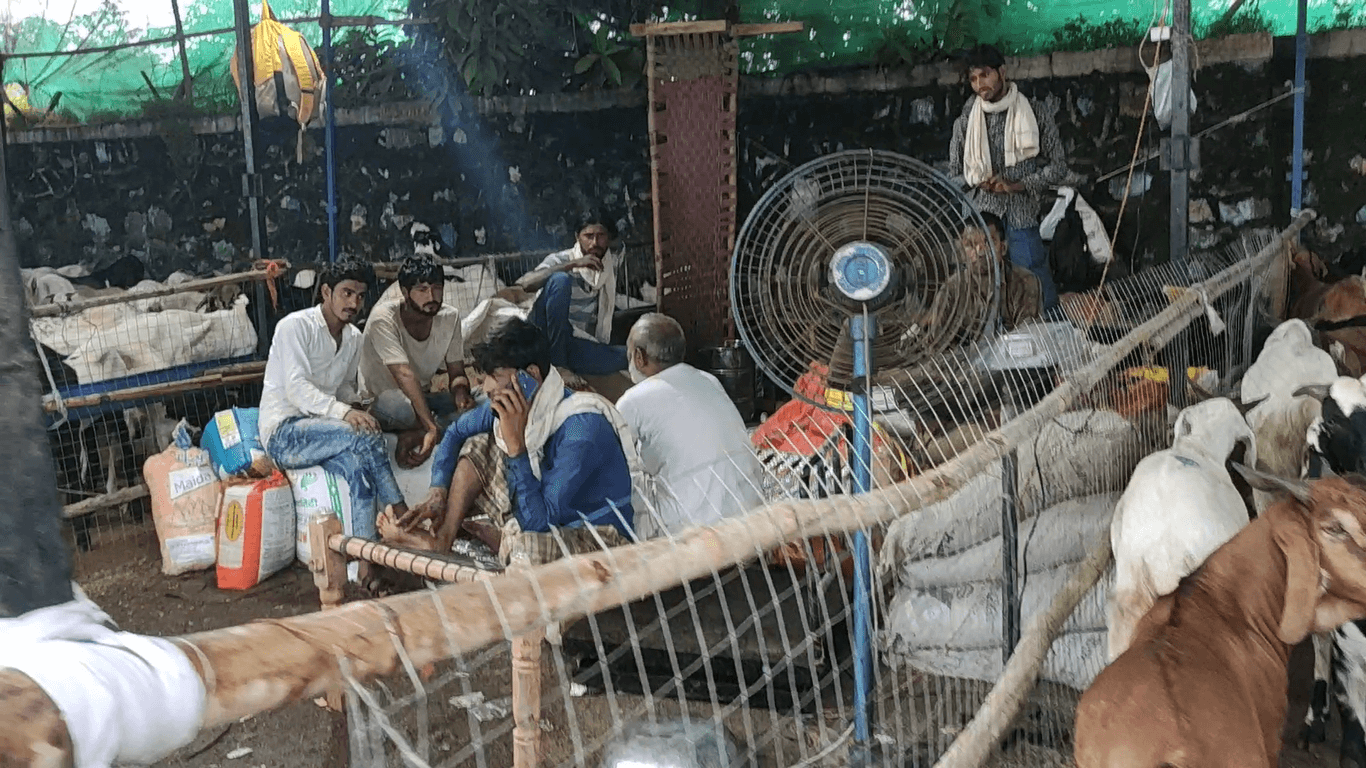 PETA India recently sent letters to Prime Minister Narendra Modi, asking him to remove Section 28 from the PCA Act, 1960, which allows animal sacrifice in the name of religion, and to the directors general of police of all states and union territories, requesting that they take all possible precautionary measures to stop any illegal transport and killing of animals in the run-up to Eid, as was recommended by the Animal Welfare Board of India in its 25 June advisory.
Help End Animal Sacrifice