PETA India Finds Appalling Cruelty at Mumbai's Deonar Slaughterhouse Before Eid
PETA India visited Mumbai's Deonar slaughterhouse, where it's reported that more than 1.24 lakhs goats and sheep and about 2,700 buffaloes have arrived from Gujarat, Madhya Pradesh, Rajasthan, Uttar Pradesh, and even as far away as Assam to be sold for sacrifice. Our documentation proves shocking cruelty and rampant apparent violations of animal transport laws, which form part of the compendium of acts and rules on animal transport and slaughter, as mandated by a 2017 order of the Supreme Court of India.
PETA India is now requesting that Muslims show mercy and observe Eid al-Adha by distributing vegan foods, volunteering for charities, or taking other actions that don't involve killing animals. We also fired off letters to senior officials of the Maharashtra state government, the Mumbai police, the Brihanmumbai Municipal Corporation, the Maharashtra State Animal Welfare Board, the Society for the Prevention of Cruelty to Animals, the Animal Welfare Board of India, and the Food Safety and Standards Authority of India demanding that they conduct immediate inspections of the slaughterhouse and enforce laws regarding animal transport and slaughter at the facility.
The findings include the following:
• A recorded admission by a worker that animals routinely die during transport because of severe crowding and lack of care
• Bodies of dead buffaloes being moved through the market premises by a bulldozer
• A shed full of the corpses of buffaloes, goats, and sheep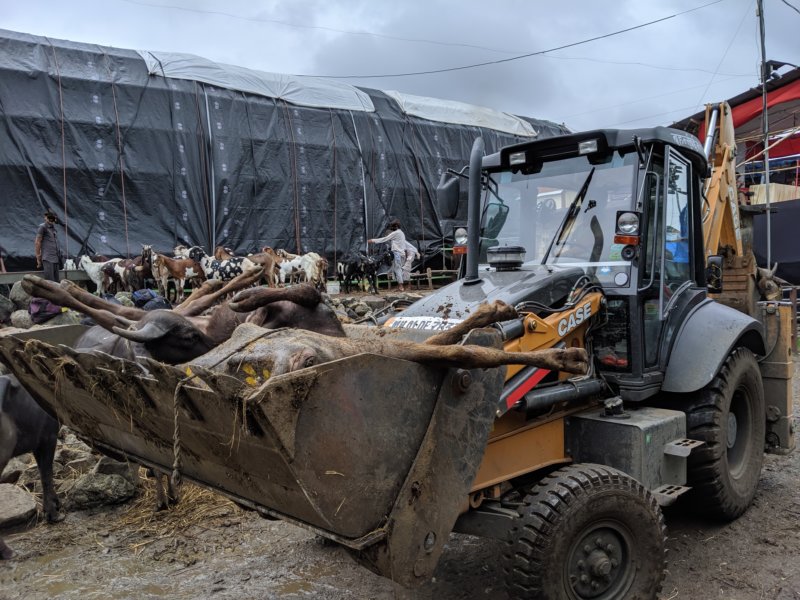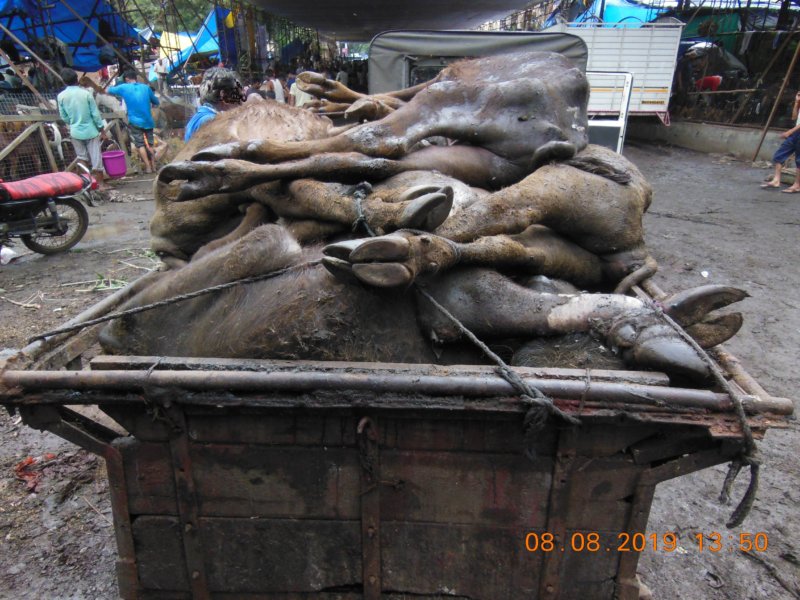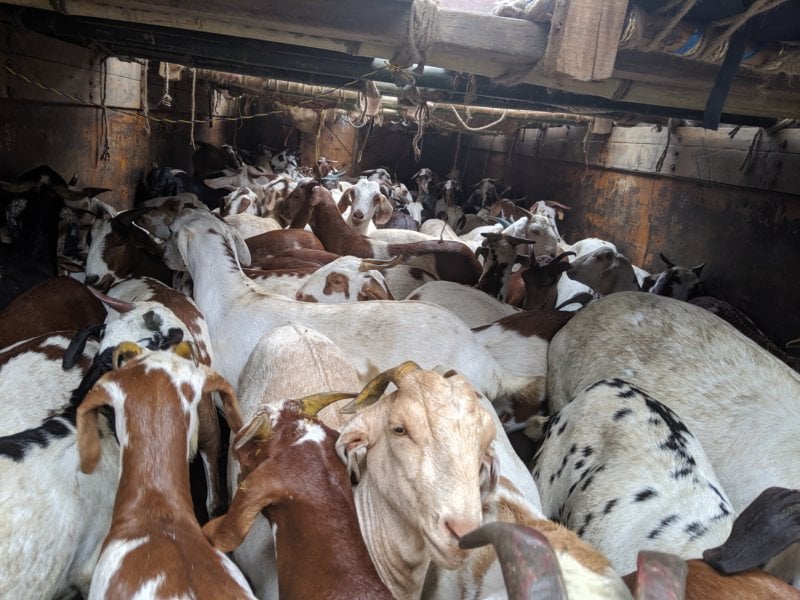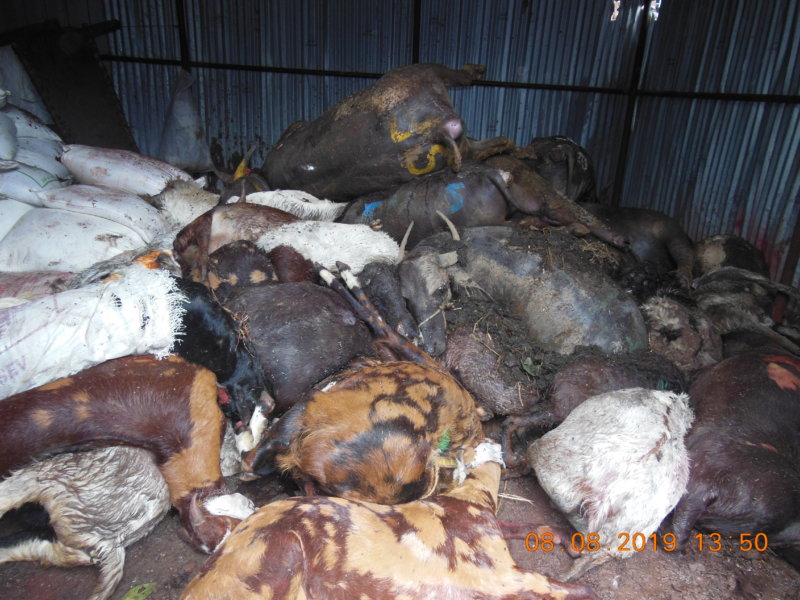 In visits to the slaughterhouse in previous years, PETA India also found that buffaloes were killed in full view of others and that buffaloes, goats, and sheep weren't stunned before being killed, which is a requirement under the Prevention of Cruelty to Animals (Slaughter House) Rules, 2001, and the Food Safety and Standards (Licensing and Registration of Food Businesses) Regulations, 2011. This means that their throats were cut while they were still conscious and able to feel pain. And the Transport of Animals Rules, 1978, were also frequently violated.
You can help end such cruelty by choosing a more compassionate lifestyle: