Win a Vegan Handbag From Merci
The contest is closed now. Please sign up to our activist network for more such fun contests.
"PETA-Approved Vegan" brand Merci is putting a stylish stop to cruelty with its collection of trendy leather-free bags, and here's your chance to win one for yourself! Whether it's a chic clutch or a smart sling bag, all of Merci's accessories are made from high-quality vegan leather and are available in an array of bright colours to bring out the fashionista in you.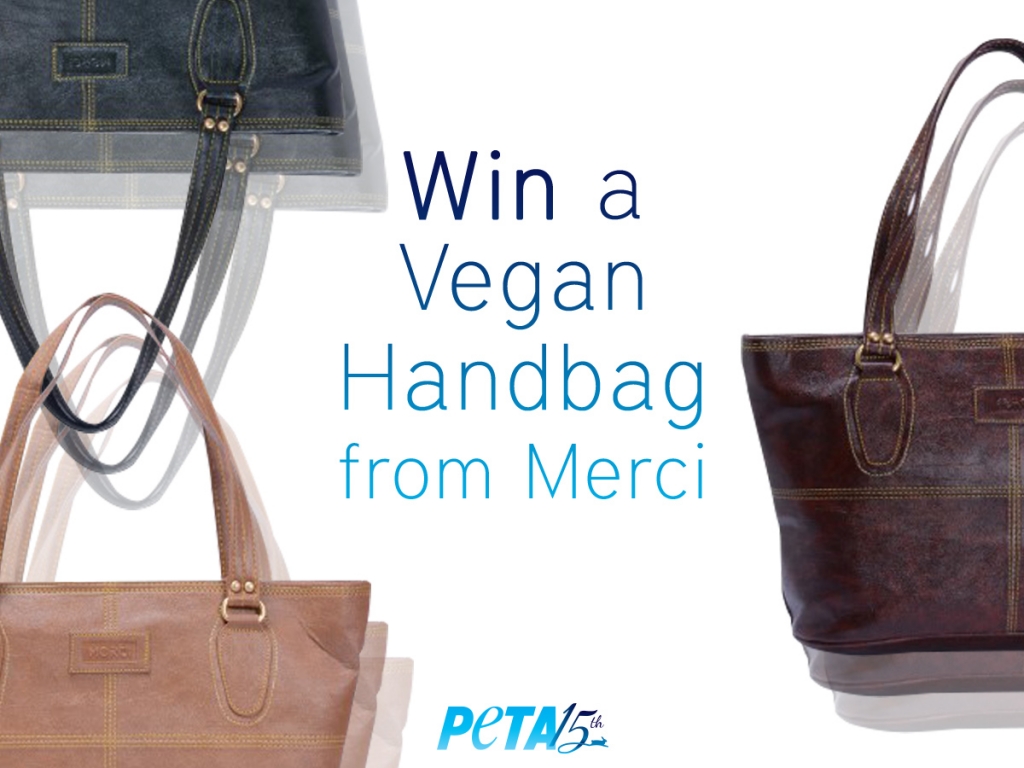 The Merci team strongly supports animal rights, and that's why this company wouldn't dream of using real leather. We applaud Merci for saving countless cows and calves from being slaughtered for bags, belts, shoes and other accessories – simply by not using real leather.
To enter the contest, just fill out the form below. We'll pick three winners at random, each of whom will get a gorgeous sling bag.
If you don't win, you can still score one of these fashion-forward bags. Just visit Flipkart.com to buy Merci's products online, or connect with the company on Facebook. Merci is happy to ship its products throughout India.
This contest is open to residents of India only. No purchase necessary. Void where prohibited by law. The call for entries closes on 22 May 2015. PETA will select two winners at random, and the winners will be announced by 25 May 2015.