Win a Vegan Velvet Blazer From SINS
This contest is closed. For more ways to help animals, sign up here.
Calling all cruelty-free fashion fans! Apparel company SINS – Synonym of Indian Style – just launched a hot new PETA-approved line of vegan jackets that can give any outfit a serious style boost. To celebrate SINS' chic new line, we're giving away one "The Royal Tag" men's vegan velvet blazer that is truly fit for a kind king. All you have to do is answer one simple question: how do you inspire others to wear cruelty-free clothing?
Submit your answer using the form below. The submission that we deem most likely to inspire other people to embrace cruelty-free clothing will win the contest. Only size small is available to win.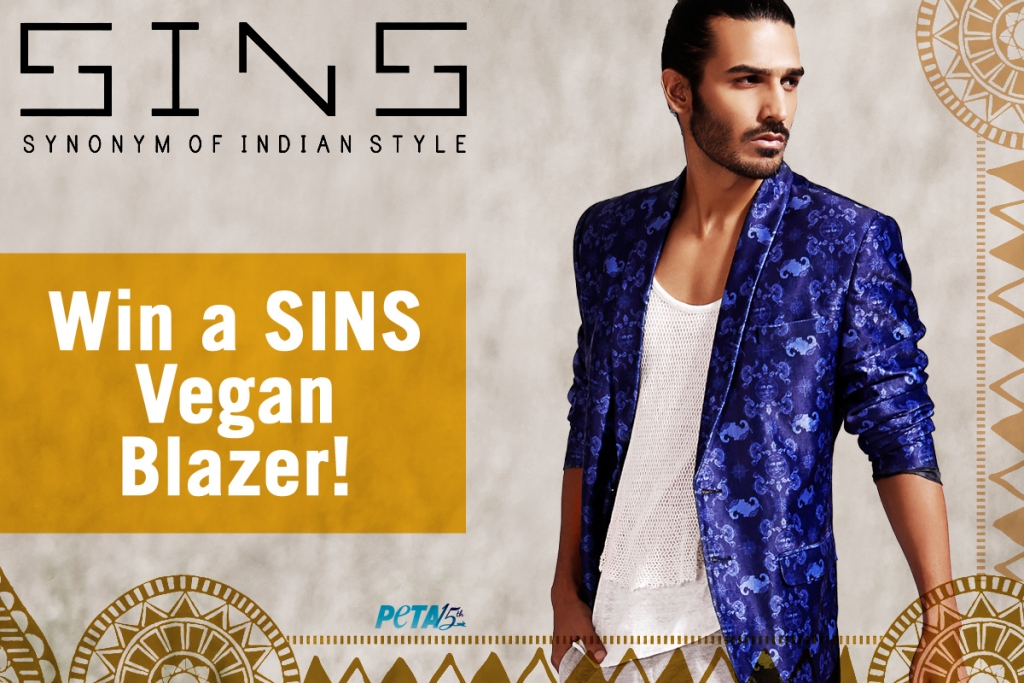 The folks at SINS know that there's nothing hip about wearing dead animal skins. "The Royal Tag" blazer by SINS, made of 100 per cent vegan lightweight polyester velvet, lends a regal look with its waterless digital printed designs and flawless structure. When you wear this jacket, you'll show the world that you can look sophisticated and fashionable without harming animals or the environment.