Victory! Pharma Giant Pfizer Ends the Cruel Forced Swim Test
Victory! Following nearly a year of pressure from PETA US, the world's third-largest pharmaceutical company, Pfizer, has now committed to no longer conducting or funding cruel forced swim tests on animals. These tests – in which small animals are dropped into inescapable beakers of water and forced to swim to keep from drowning – dubiously claim to shed light on human depression. However, the test is less accurate than a coin toss in determining the effectiveness of antidepressant medications, and 18 years of them by Pfizer didn't lead to any marketable drugs to treat human depression.
According to published papers, Pfizer had used at least 1,270 mice and rats in forced swim tests since 1991. This victory means no more small animals will be terrified in near-drowning experiments.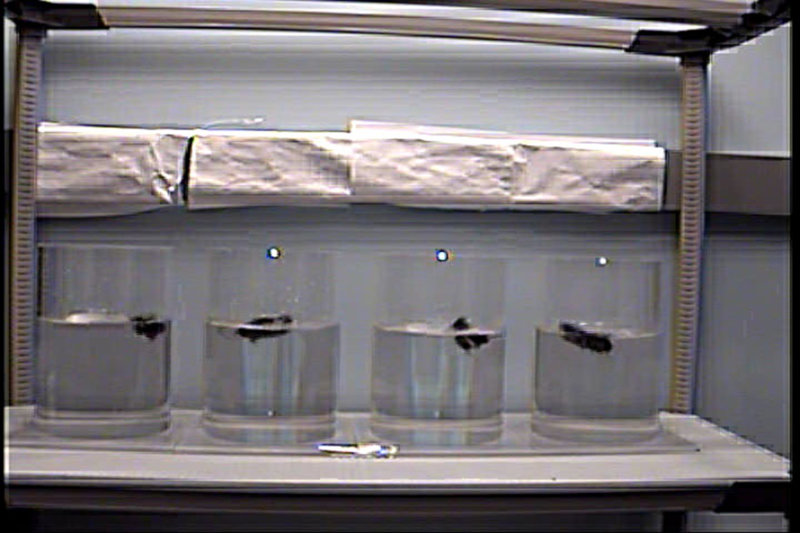 Bold protests by PETA US and its affiliates pushed Pfizer to join other leading pharmaceutical giants – including Johnson & Johnson, Roche, AbbVie, Boehringer Ingelheim, Sage Therapeutics, AstraZeneca, and Novo Nordisk A/S – that have banned the forced swim test. This exciting progress for animals means that companies agree with PETA US: it's time to invest in humane, advanced, animal-free research methods that might actually help human patients.
PETA India volunteers raised awareness about the cruelty inflicted on rodents in forced swim tests— worthless experiments where animals are forced to swim until they drown. Support us in calling for an end to this abuse: https://t.co/YLyhpU8u8K pic.twitter.com/XiFg23mQ2r

— PETA India (@PetaIndia) September 4, 2019
The Bottom Line
The forced swim test is cruel, and it's bad science. These experiments do nothing more than terrify animals and delay the development of desperately needed new, effective treatments.
What You Can Do
More than half a million PETA US supporters took action, e-mailing Pfizer to urge it to ban the forced swim test – and it worked.
Pharma giants Bristol-Myers Squibb and Eli Lilly have refused to enact a ban on this cruel and useless test. Below, you can contact both companies with the quick click of a button, letting them know that experiments on animals are an unethical waste of both resources and lives.
Take Action For Animals Used In Experiments