Victory! Lipton Ends Cruel Animal Tests
We are thrilled to announce that after more than 40,000 supporters of PETA and its affiliates around the world sent e-mails to the world's largest tea maker, Unilever (and its Indian subsidiary Hindustan Unilever Ltd), urging the company to stop testing tea on animals, Unilever agreed to halt all such tests. Unilever sells Lipton and Brooke Bond brand teas through Hindustan Unilever in India. In a message just posted on its website, the company states, "Unilever is committing to no animal testing for our tea and tea-based beverages, with immediate effect".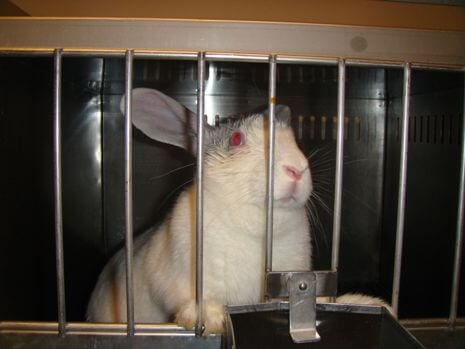 Thanks to everyone who responded to our online action alert, no more piglets will be infected with E. coli toxin and have their intestines cut apart while they are still alive, no more rats will have holes cut into their intestines and be fed tea ingredients through a tube in their throats, mice won't be suffocated or have their necks broken, rabbits' heads won't be cut off and other cruel tests that involved tormenting and killing animals simply to study the health effects of tea products and ingredients will no longer take place.
Not one of the experiments that the company conducted was legally required for beverage makers, and regulators have stated that animal tests are not required to prove a health claim about a product.
With this victory, the suffering of animals for Lipton and Brooke Bond teas ends. Lipton joins many other tea and beverage companies – including Indian tea giant Tata, the world's number one green-tea maker, ITO EN, and Typhoo (which is owned by Apeejay Surrendra Group) – in being cruelty-free.