Sunder the Rescued Elephant's Transformation Is Beautiful
It took years and the support of hundreds of thousands of kind people to win Sunder's freedom . And his smile is worth it all.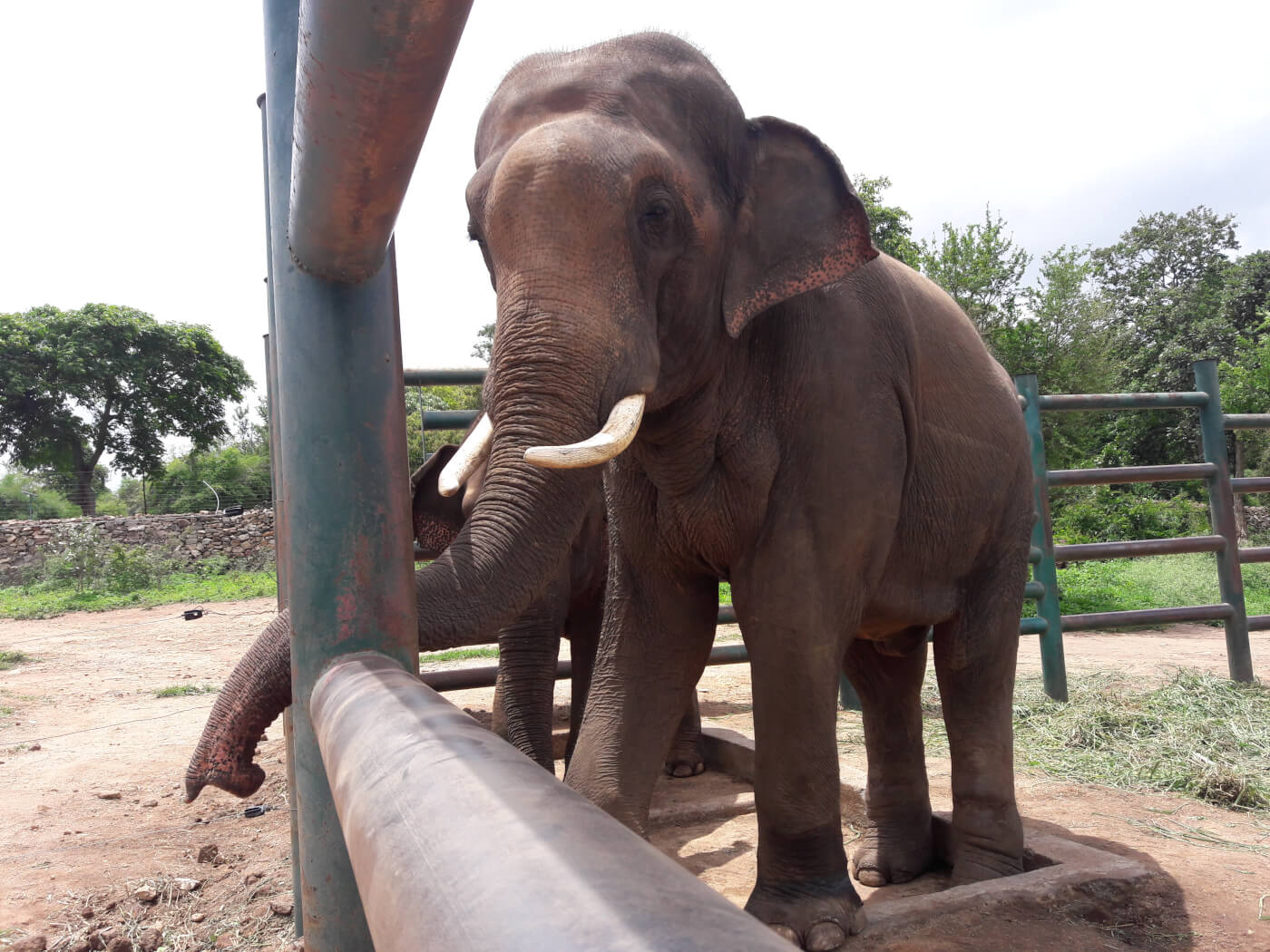 Sunder was still just a young elephant in 2007 when he was given to a temple in Kolhapur, Maharashtra, to be used as a living begging bowl to collect money from villagers in exchange for "blessings". His handler kept him tightly chained and frequently beat him mercilessly to "train" him and force him to obey. When PETA India discovered him, his body was covered in tell-tale signs of abuse, including an injury to his eye and a gouged hole in his ear. The group immediately began working to win his freedom, and it was no easy task.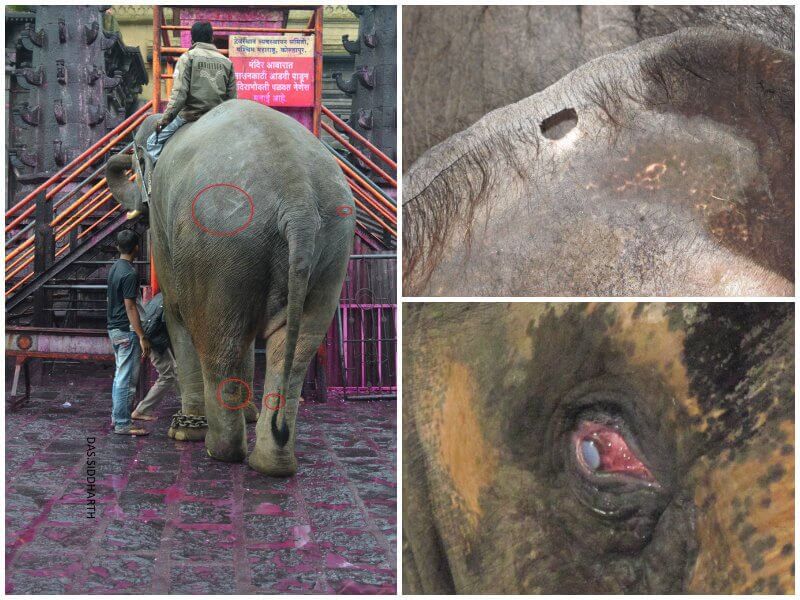 In 2013, PETA India released shocking video footage it had obtained of Sunder's handler viciously beating him . Hundreds of thousands of people contacted Indian authorities and demanded that the suffering elephant be seized. Scores of celebrities – including Amitabh Bachchan, Madhuri Dixit, Jacqueline Fernandez, Sonakshi Sinha, R Madhavan, Arjun Rampal, Sunny Leone, Richa Chadha, Raveena Tandon, Paul McCartney, and Pamela Anderson – drew attention to his plight, and some even made personal appeals to lawmakers on his behalf. And PETA India took the campaign to free him all the way to the Supreme Court.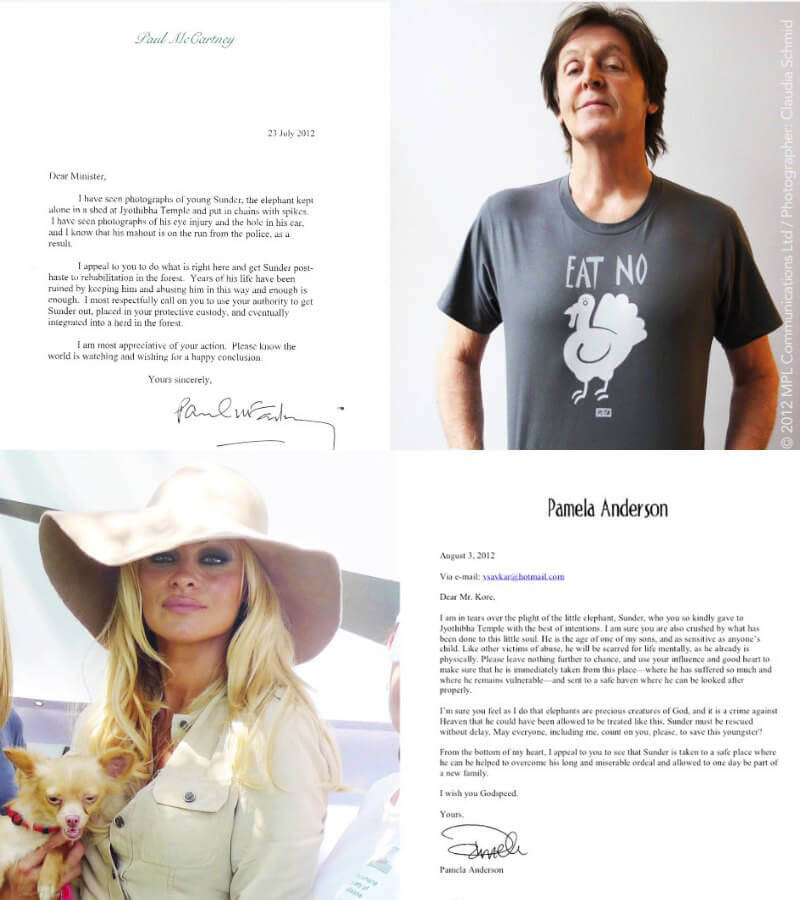 They prevailed. Indian authorities ordered Sunder's release, and on 5 June 2014, PETA India veterinarians and other rescuers arrived to take him to the Bannerghatta Biological Park, 122 acres of protected forests, streams, and ponds. Two members of staff were beaten, an angry mob pelted them with stones, and someone cut the truck's tyres, but Sunder was finally removed under police protection.
And just look at our boy now. Look at the size of him! With his squinty-eyed smile and his trunk outstretched to touch one of his caregivers, he's like a different elephant. Now healthy and strong, he loves going foraging in the woods and splashing in the ponds – but he comes running when he hears the food truck. A social butterfly, he's friends with all the elephants who share his home, and he's especially attentive to Menaka, his first girlfriend. He also makes friends with the wild elephants he meets and even had one of them over to hang out with him in his treatment corral at the sanctuary!
As PETA India Chief Veterinarian Dr Manilal Valliyate put it, "In short, he lives the life of an elephant now."