PETA's ExtraVEGANza at Lakmé Fashion Week
If you're at Lakmé Fashion Week (LFW), which kicked off in Mumbai on 20 August, don't miss out on PETA's exclusive ExtraVEGANza stall. Our chic stall features goodies that every compassionista covets, such as vegan handbags and cruelty-free accessories that amp up any outfit. Stop by to pick up your free "Fake for Animals' Sake" badge to show everyone at fashion week that doing good also looks good.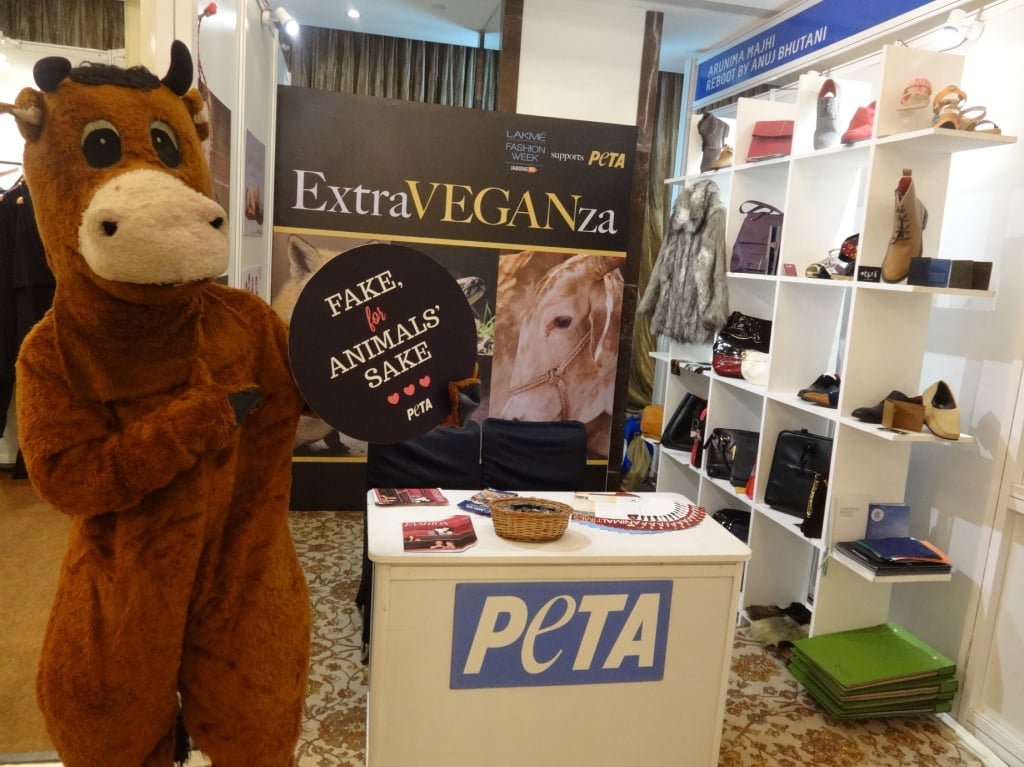 PETA will be displaying cruelty-free fabric swatches – including vegan fur, leather and "snake skin" – from brands, such as Alcantara, Winner Nippon Electronics Ltd, Studio Leatherette, Textile Express and The Throw Company to prove that designers have all the technology and resources that they need in order to create cutting-edge designs without killing and hurting animals.
Come see for yourself! We'll have gorgeous women's vegan handbags from Tamarind, Ecowings, gqp Accessories, Baggit and Merci. We'll even have a vegan fur jacket from style-maker ASOS. We also have stylish vegan shoes for women from Veruschka. Don't worry, guys – we've got you covered, too. Check out the hip vegan shoes and wallets from Ethik and Aurum Co, not to mention cool bags from Ecowings and Baggit.
Pick up a "Fashion Forward" leaflet to learn about fashionable alternatives and get the scoop on how you can help animals who are abused for clothing.