PETA Youth at the Submerge Goa Project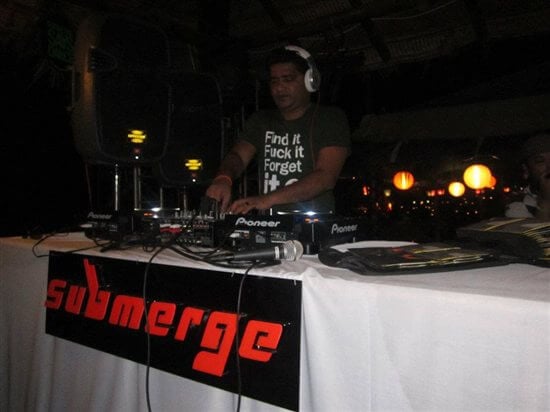 Were you a part of the most happening and animal-friendly new year's party in Goa? If not, here's what you missed: mind-blowing music played by the likes of Nikhil Chinnapa and DJ Pearl, a mad crowd dancing their backsides off, DJs throwing petaDishoom's (now PETA Youth) stylish and super-cool T-shirts and people vying to grab them. Wow! It was awesome.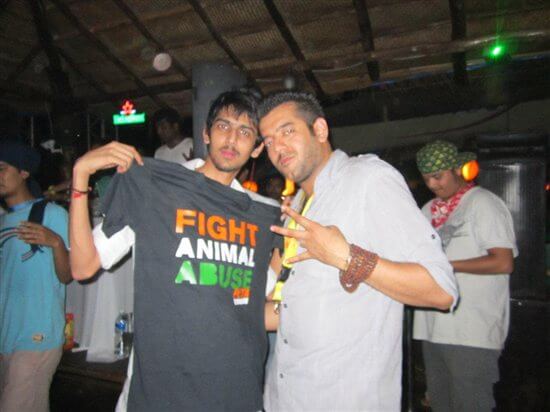 The three-day party madness took off with sundown sessions at the Zanzi Bar by the Baga Beach, where the mind-blowing psychedelic and electro-music played by the DJs made people go wild, forget all inhibitions and just dance. To keep the party spirit high, this was followed by trance music parties at the best clubs in Goa, Tito's and then Red Square, on New Year's Eve.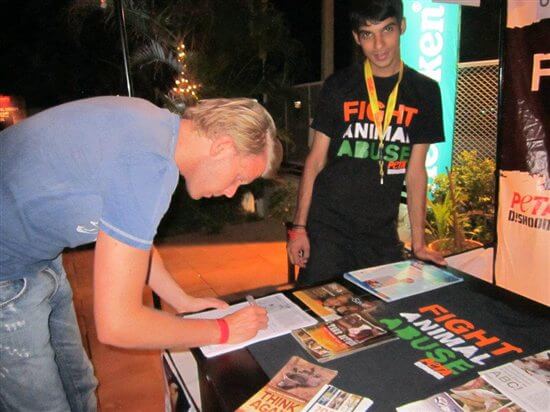 The party animals poured in to check out petaDishoom's (now PETA Youth) information table to help animals in need. Besides signing our petition to get the draft Animal Welfare Act passed, many of them made a new year's resolution to help animals.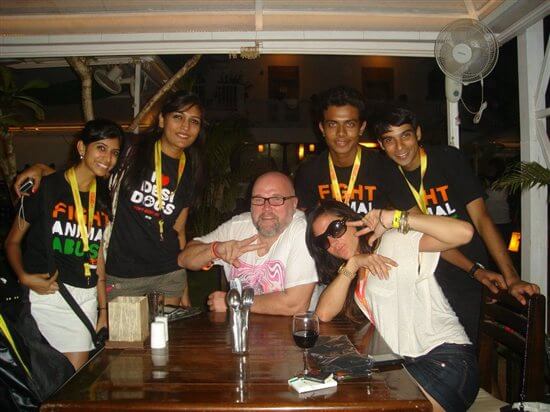 Thank you, Submerge Goa Project, for combining fun with helping animals. This was definitely the best way to kick start 2012.