Three Vegan New Year's Party Dips
Grab your chips, veggies, and pitas and get your dunk on – we've got delicious vegan New Year's party dips!
Happy new year!
Neha's Spicy Salsa Dip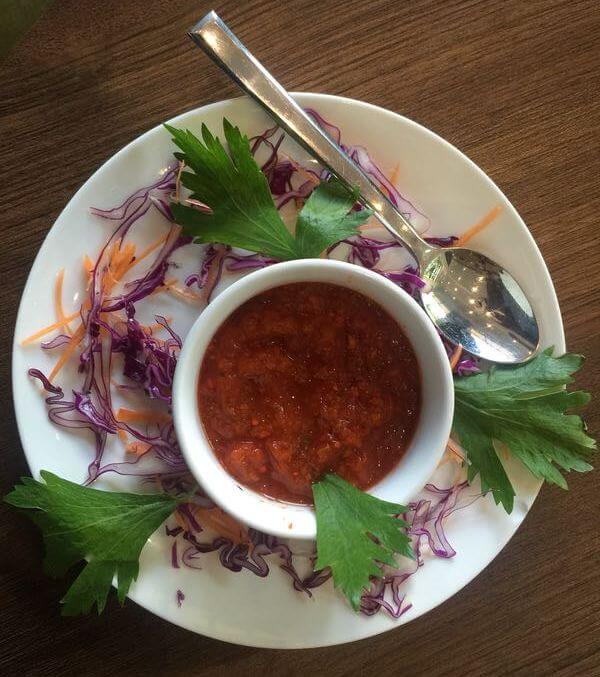 2 medium tomatoes, finely chopped
1 red onion, finely chopped
1 cup shredded coriander
Black pepper, to taste
Salt, to taste
Tabasco sauce, to taste
Lemon juice, to taste
Combine all the ingredients in a large bowl and toss until well mixed.
Enjoy with salted potato wafers, nachos or any other party finger food.
Makes 4 servings
Chickpea-Parsley Dip
1/2 cup chickpeas, drained
2 cloves garlic, peeled
1/4 cup fresh parsley leaves
Juice of 1 lemon
2 Tbsp water
2 Tbsp olive oil
Salt, to taste
Place the chickpeas, garlic, parsley, lemon juice and water in a food processor or blender and blend for about 30 seconds. Slowly add in the oil (using more or less as desired), then add the salt and mix well.
Serve with cucumber slices or toasted bread.
Makes 4 to 6 servings
Black Bean and Corn Dip
1 cup black beans, rinsed and drained
3/4 cup yellow corn
1/2 red bell pepper, chopped
2–3 stalks green onions, chopped
2 Tbsp balsamic vinegar
Cumin, to taste
Salt and black pepper, to taste
Combine the beans, corn, bell pepper, and onions in a large bowl.
Add the vinegar and cumin and mix well, then season with salt and pepper.
Chill in the fridge for 1 hour, then serve with tortilla chips. This dip is also tasty when mixed up with some rice, served on top of a bed of lettuce or eaten straight!
Makes 4 to 6 servings