PETA Youth's First Ad for Naag Panchami Unveiled in Style
On the eve on Naag Panchami, we organized a glam filled evening to unveil our new ad with supermodel Jesse Randhawa and top-notch salsa dancer Sandip Sopparkar.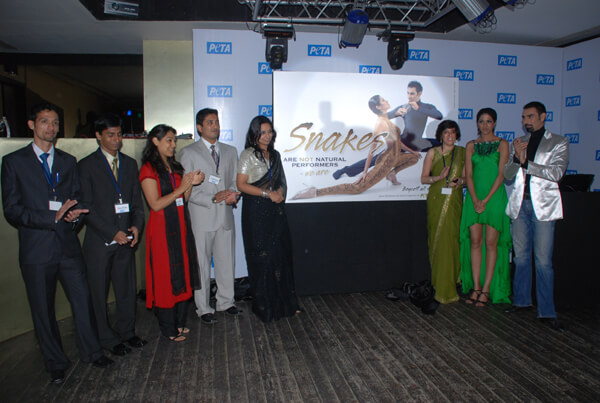 Jesse and Sandip were the centre of attraction as they performed and unveiled the ad, which has the tagline "Snakes Are Not Natural Performers—We Are. Boycott All Snake Shows." Many other hot shot names from the fashion circle, including Sheetal Malhar, Udita Goswami, Jiah Khan, Anju Mahendroo, Pia Trivedi, Nina Manuel, and many more, turned out to support to PETA's campaign and speak up against cruelty to snakes . PETA's Chief Funtionary Ms. Anuradha Sawhney addressed the media and spoke about cruel aspects of snake charming . You can take action for these animals just by signing our petition against cruelty to snakes.