PETA Science Consortium International Celebrates 10 Years of Saving Animals
Regulatory agencies, such as the Central Drugs Standard Control Organisation (CDSCO), Central Insecticides Board & Registration Committee (CIB&RC) and similar agencies around the world, require tests to assess the toxicity of products such as pharmaceutical drugs, pesticides, industrial chemicals, and medical devices before they're put on the market. While toxicity testing has historically been conducted on animals in crude tests developed decades ago, things are changing, thanks to the work of PETA Science Consortium International e.V., which is celebrating its 10-year anniversary.*
What Is the Science Consortium?
Established in 2012, the Science Consortium consists of 25 doctoral- and masters-level scientists who work for PETA entities around the globe. Together, they bring considerable expertise to accomplishing the Science Consortium's core mission: advancing reliable and relevant animal-free toxicity testing approaches.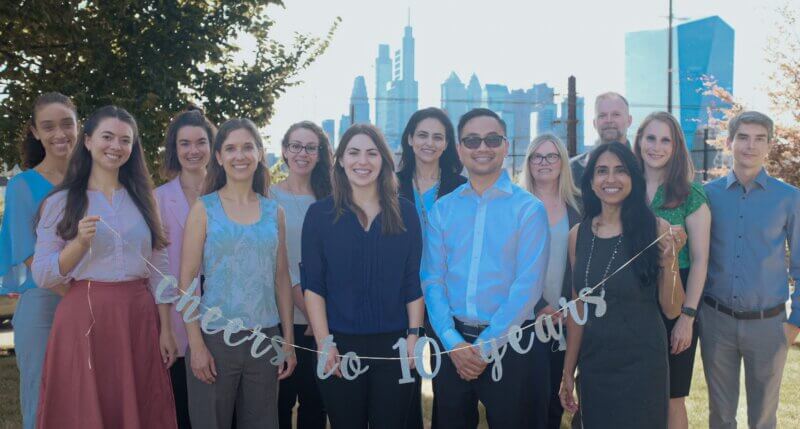 What Does the Science Consortium Do?
The Science Consortium engages in a host of activities to replace tests on animals with scientifically sound cell-based and other modern and humane testing approaches. These activities include the following:
Collaborating on projects with government agencies, industry leaders, method developers, academics, and other non-governmental organizations
Handing out awards to early-career and established researchers
Organizing and cohosting webinars
Participating in scientific conferences and meetings
Awards for the Science Consortium
The Science Consortium has received multiple awards for its work, including the 2015 Lush Prize for Training in recognition of its leadership in replacing animal testing through education and training.
Additionally, the Society of Toxicology (SOT), a professional organization composed of more than 8,000 scientists from 60 countries, named Science Consortium President Dr. Amy Clippinger the winner of the 2022 Society of Toxicology Enhancement of Animal Welfare Award for her achievements in advancing non-animal toxicology test methods. The Science Consortium also received several awards from SOT specialty sections for best posters and papers of the year.
Learn More About the Science Consortium on PETA U.S.' The PETA Podcast
10 Extraordinary Accomplishments of the Science Consortium Over the Last 10 Years
*****
Cheers to the Science Consortium for advancing reliable and relevant non-animal testing methods for 10 years. We look forward to many more victories for animals!
*Any mention of the Science Consortium prior to December 2020 refers to the PETA International Science Consortium Ltd.