PETA Shows How Vegan Fashion Is More Fun At JD Institute – Guwahati.
PETA has engaged with students time and again from various design schools, to inspire an ethical trend among the future leaders of fashion. Brands around the world are paying attention to the interest in ethical fashion as people increasingly choose eco-friendly vegan options. That's why the use of pleather, faux silk, fake snake, and other cruelty-free fabrics are more popular than ever.
PETA India was at the JD Institute of Fashion Technology–Guwahati recently to share information about these great materials and speak to students about vegan fashion. Benazir Suraiya, a fashion expert and PETA's associate manager of celebrity and media projects, explained how easy it is to make a compassionate choice.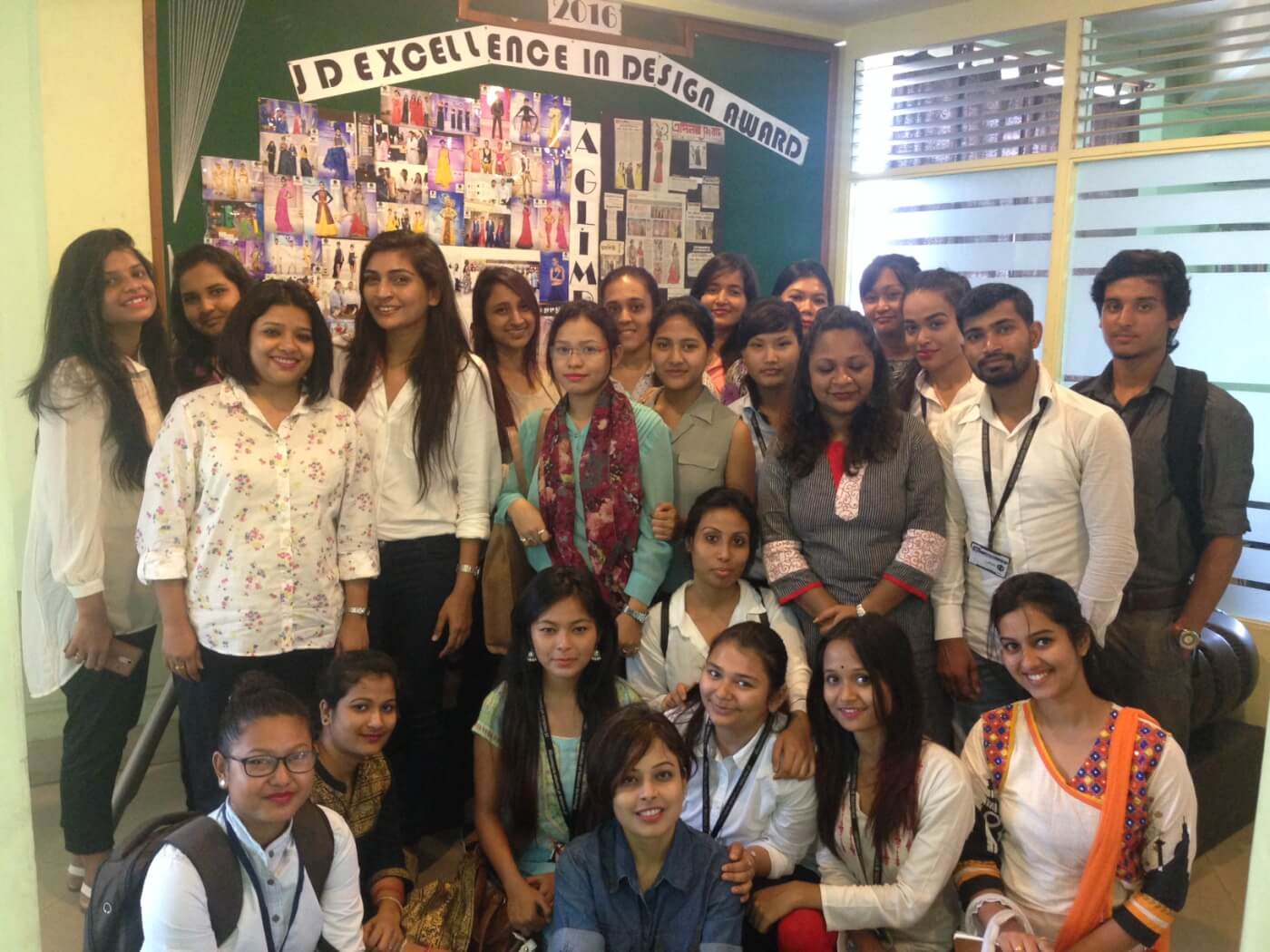 PETA's Benazir Suraiya giving talk on vegan fashion.
PETA's Benazir Suraiya with students at JD Institute of Fashion Technology, Guwahati
We displayed a variety of vegan products which can easily replace those made from animals' body parts and which look good, too! Faux-leather shoes by Ethik, Senso, and Veruschka; canvas shoes by Funk; faux-leather bags by Baggit, gqp Accessories, and Merci; faux-fur jacket by ASOS; and a banana silk saree by Pallod Creations
And here's what we showed the students:
The students were taken aback after watching the atrocious cruelty to animals shown in the video. Benazir went on to explain that they can avoid such abuse by using vegan materials.
What You Can Do
Sign our pledge today and promise that from this day forward, the only skin that you'll be in will be your own.