PETA India's Emergency and Cruelty Response Teams' Top 10 Lifesaving Actions in 2022
Wherever animals are in need, PETA India shows up. Our Emergency Response Team and Cruelty Response Team are on call 24 hours a day and are always prepared to do whatever it takes to help rescue and protect animals, whether it's climbing trees, being lowered into wells, warding off abusers, or so much more. In 2022, they responded to countless calls for help from compassionate individuals, saved animals from harrowing situations, and stopped cruelty in its tracks. Here are our 10 most memorable and impactful cases of the year:
I See in Your Future … Jail Time!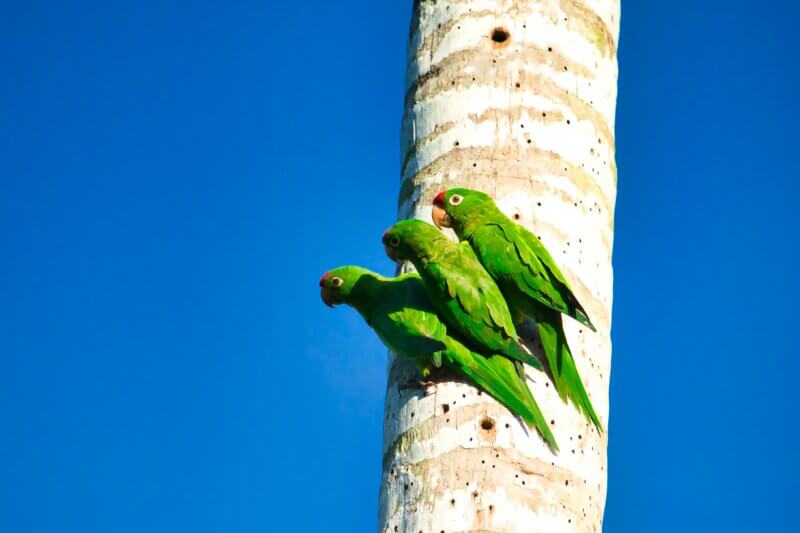 When PETA India learned that seven fortune tellers in the Thiruporur forest range were keeping parakeets in small boxes and using them as part of a bogus fortune-telling scheme, we alerted the Chengalpattu Forest Department and helped officials conduct a surprise raid, seizing all seven suffering birds, and apprehend the persons who were holding them in violation of the Wild Life (Protection) Act, 1972. The department made arrangements to rehabilitate and release the parakeets.
Donkeys Spared Illegal Slaughter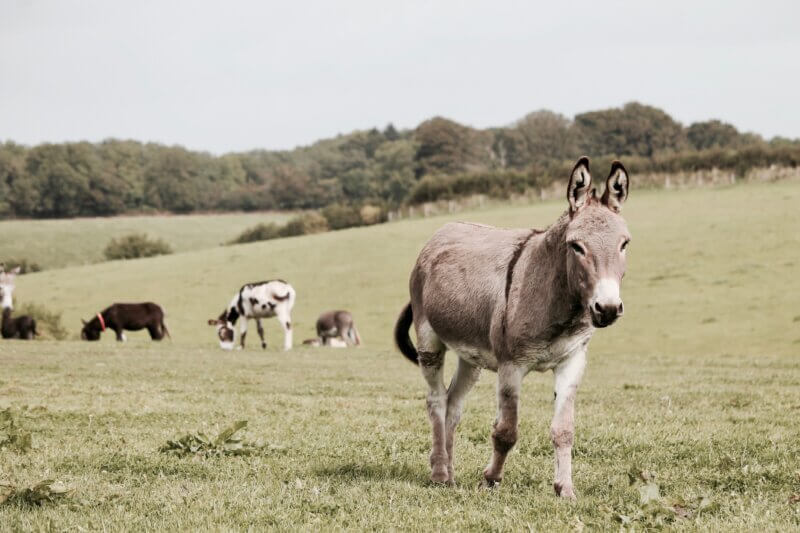 A total of 78 donkeys were saved just in the nick of time after Bapatla and Prakasam police, along with PETA India, the Animal Rescue Organisation, the Help for Animals Society, and the East Godavari SPCA, raided illegal donkey slaughterhouses in Bapatla and Prakasam. The police seized over 600 kilograms of donkey meat and arrested the individuals involved. The donkeys were treated for injuries and are expected to make a full recovery. Just a month prior, the Bapatla police, along with PETA India and local animal protection groups, shut down a similar operation, seizing over 400 kilograms of donkey meat and arresting 11 people. We will continue to stop this cruel and illegal trade wherever it occurs .
Cruelty Caught on Camera Gets Hyderabad Man Busted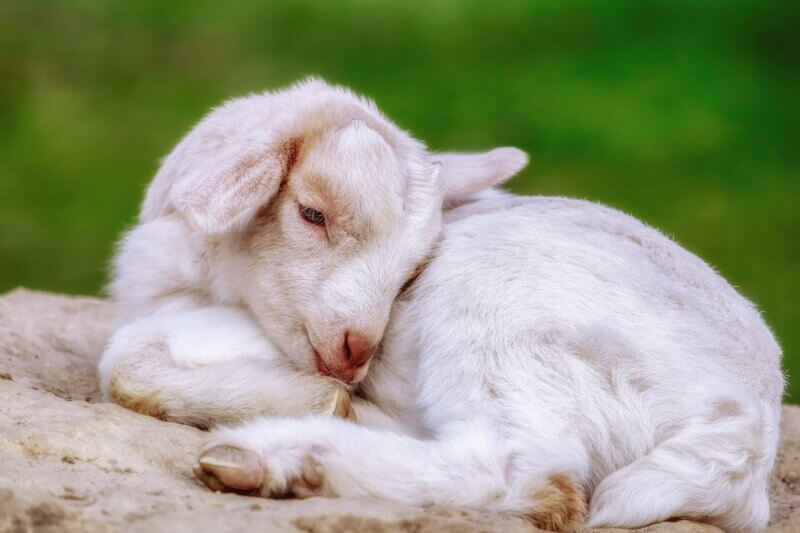 PETA India sprang into action after we received disturbing video footage of a Hyderabad man and his accomplices sacrificing 101 goats in an apparently flagrant violation of the law. We reported the matter to Hyderabad police and worked with them to register a first information report (FIR) how the men had posed for photos and videos with the terrified, cornered goats before slitting the conscious animals' throats in full view of other goats and the human residents of the area.
PETA India Drops the Curtain on Circus Cruelty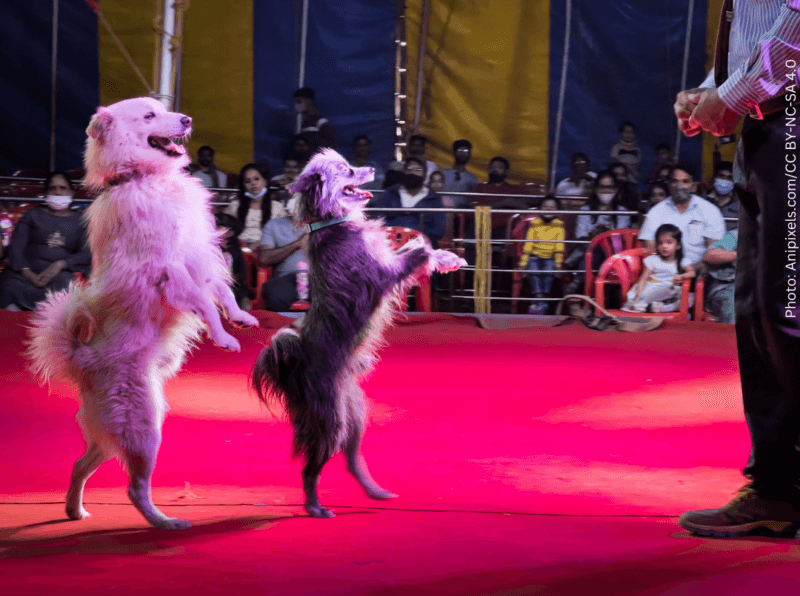 A quick-thinking animal advocate contacted PETA India after learning that Rambo Circus was using dogs and fish for performances. The dogs were forced to jump on top of a flagpole and perform other tricks not approved by the Animal Welfare Board of India. One human performer held two fish between his teeth, then appeared to swallow them alive before regurgitating them into a jar of water. We worked with Pune city police to register an FIR against the circus for violating laws pertaining to the use of animals in circuses.
PETA India Ensures That Strangled Dog Gets Justice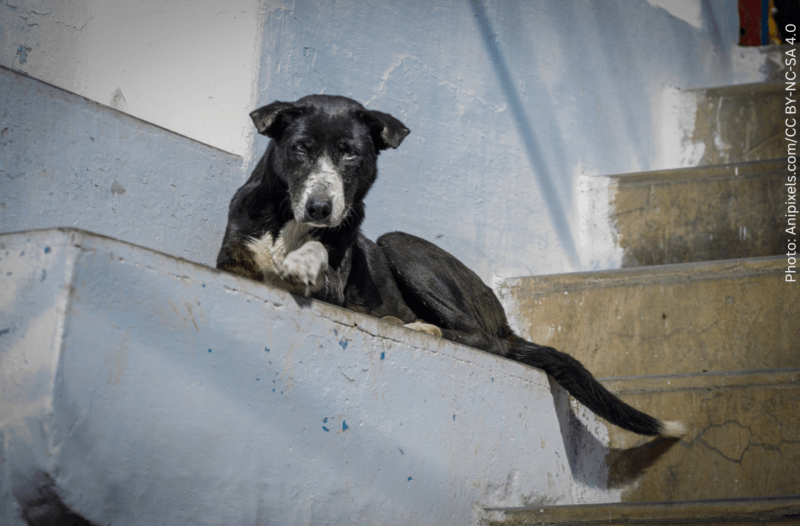 After two men were caught on video allegedly killing a community dog by repeatedly beating and then strangling the animal, PETA India worked with and the Prayagraj police to register an FIR under relevant sections of the law. We recommended that, in addition to their punishment, the perpetrators undergo psychiatric evaluation and receive counselling, as abusing animals indicates deep psychological disturbance.
Captive Monkeys Are Captive No More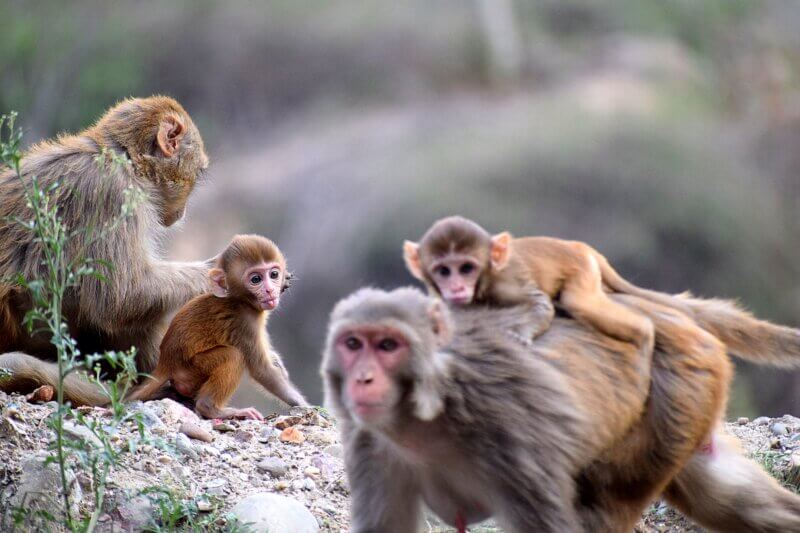 A concerned resident contacted PETA India to report that someone had caged a troop of monkeys on the premises of the office of the Directorate of Medical Education in Andhra Pradesh as an apparent punishment for just being there. The animals had reportedly been without food or water for weeks and were so traumatised that they had begun to mutilate themselves and each other. We worked with the forest department in Vijayawada, and within one hour of receiving the complaint, the monkeys had been examined by a veterinarian and released back into the forest.
View this post on Instagram
With Kind People's Help, Rabbits Are Saved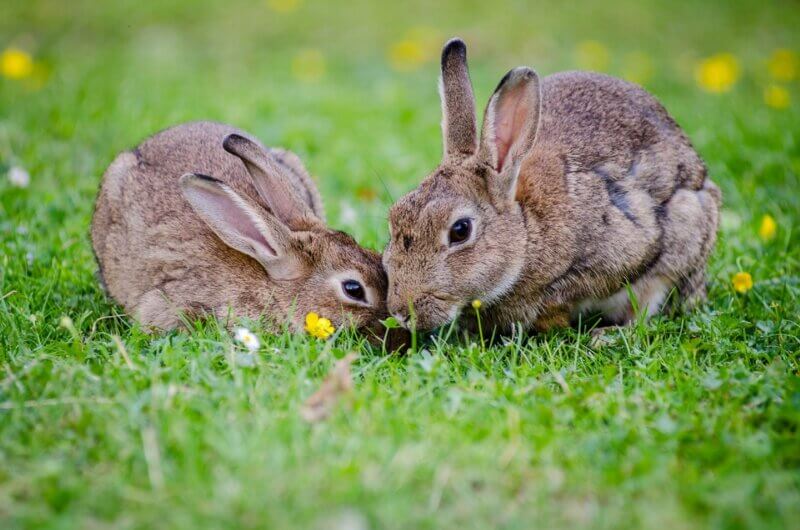 Residents of Vinod Kambli's housing society were shocked when a baby rabbit fell from the former cricketer's balcony and died. Many of them lodged complaints with PETA India. Working with a local volunteer, we secured custody of the remaining five rabbits, who were in need of veterinary care. Kambli acknowledged that he was unable to give the animals the care they deserved, and he pledged never to acquire rabbits again. The five survivors are now living peacefully in a sanctuary home.
Help Comes for Langur Left to Languish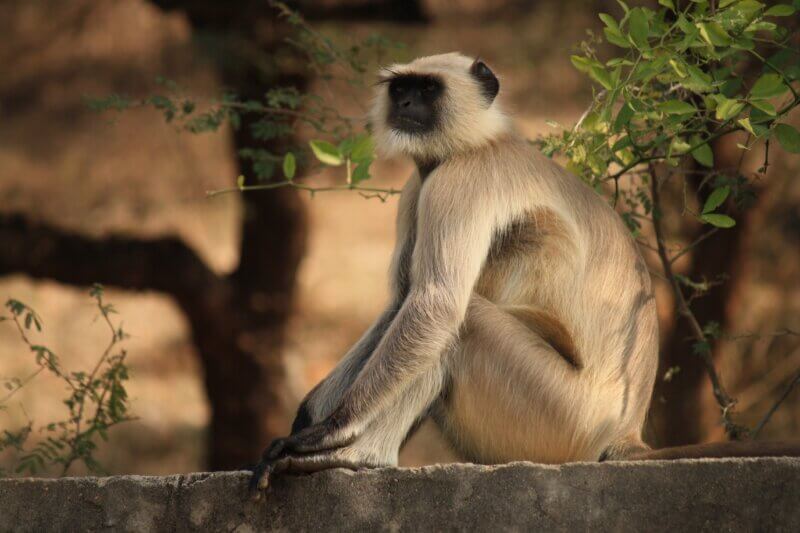 A compassionate caller alerted PETA India to the plight of a gray langur, commonly known as a Hanuman langur, who was being kept tied to a tree. The primate had reportedly been looking for food in the area and was tied up by the residents. Working with the Uttar Pradesh Forest Department, we quickly rescued the langur, who, miraculously, was healthy, despite having been tied up for nearly two weeks, and transported the gentle animal back to the forest.
Thousands of Parakeets Are Now Free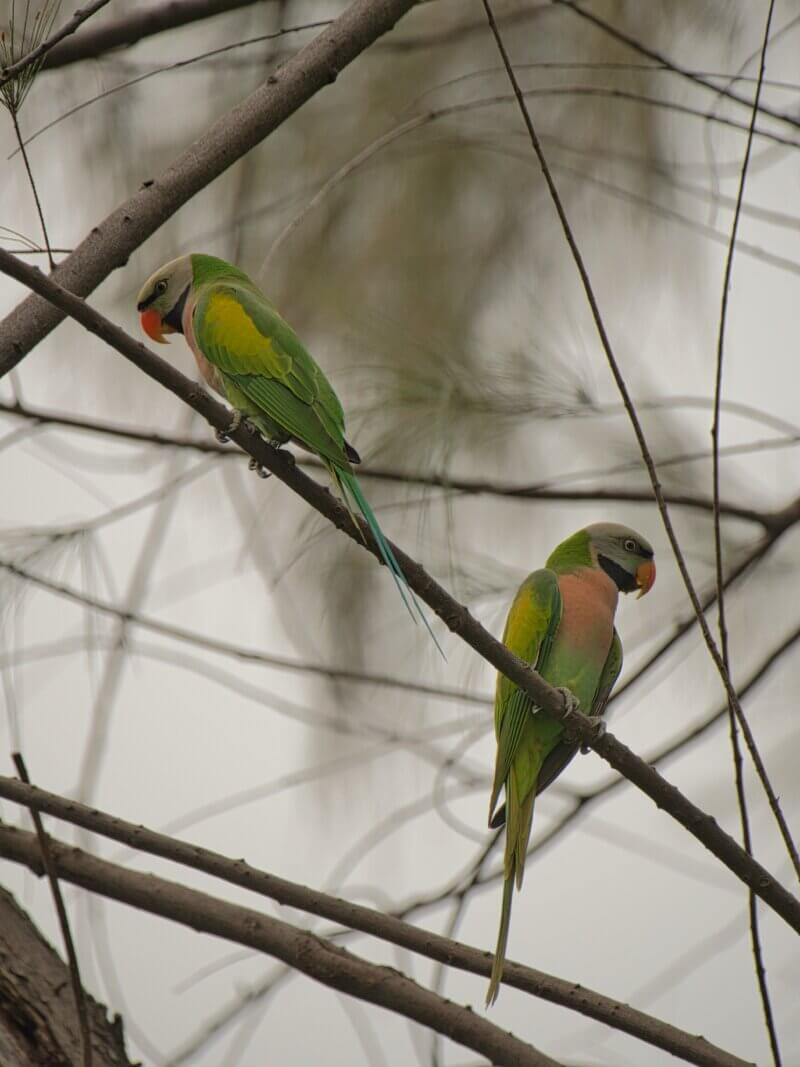 Acting on a complaint by PETA India, the Delhi police rescued thousands of adult and baby parakeets – including ring-necked and plum-headed parakeets – hundreds of munias, two hill mynas, and a pigeon from illegal traders in the Kabutar market near Jama Masjid. Crammed into small cages inside dark, unventilated rooms, many had already died. Our rescue team helped provide the survivors with food, water, and medical care until they were taken to Wildlife SOS for rehabilitation. And we filed formal complaints with the police and forest department, requesting that they prosecute the offenders.
View this post on Instagram
Farhan Azmi Helps an Eagle Soar Once Again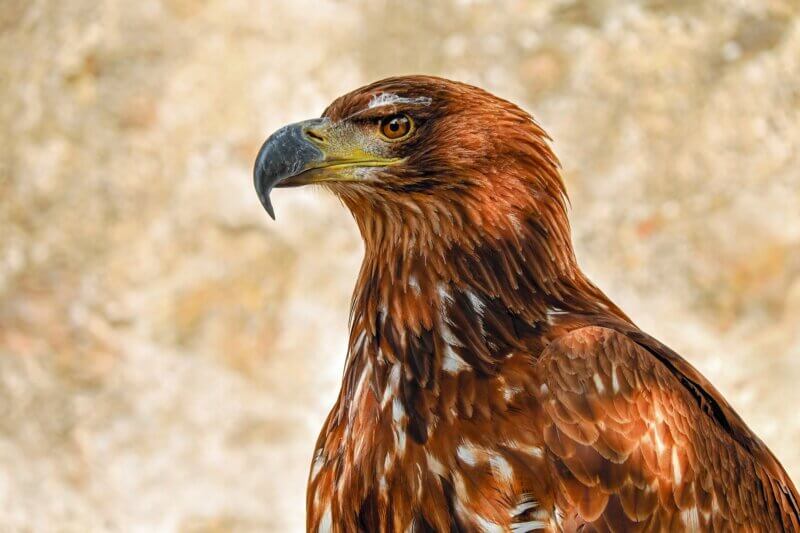 Farhan Azmi was surprised when an eagle mysteriously appeared at his home. He suspected that someone had tried to keep the bird captive, as the injured eagle seemed to be unable to fly. Azmi alerted PETA India and cared for the bird as best he could until we arrived. After eight days of rest and medical care at a veterinary clinic, the grateful bird was flapping his wings once again and soared into the sky when he was released.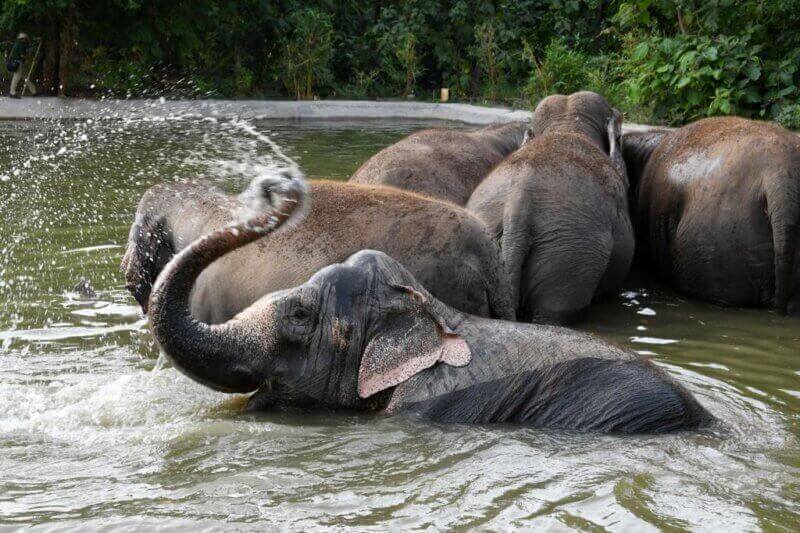 Following vigorous campaigns by PETA India and the Federation of Indian Animal Protection Organisations, 29 abused elephants rescued from circuses are now living in a peaceful elephant centre, where they are given nutritious natural food, daily walks, and a more natural environment. They are finally living a life of dignity.
None of these lifesaving rescues would have been possible without the compassionate, quick-thinking PETA India supporters who took action when animals needed them. If you see an animal in distress, please don't assume that someone else will help. You may be the animal's only hope for a rescue. Take a photo or video if you can and document as much information as possible. Contact the police or forest officials in a situation involving wildlife and stay with the animal until help arrives. If an animal is injured and suffering and authorities are slow to arrive, you may need to transport them to a veterinarian's office for care. If you need help or are unsure of what to do, call PETA India's office at 022 40727382 between 9:30 am and 6 pm, Monday through Friday, or send an e-mail to [email protected] After hours, you can call our emergency number (9820122602).
Thank you to all the PETA India supporters who made these and many other victories for animals possible!
More Information on Helping Animals in Distress
More Information on What to Do if You Witness Cruelty to Animals