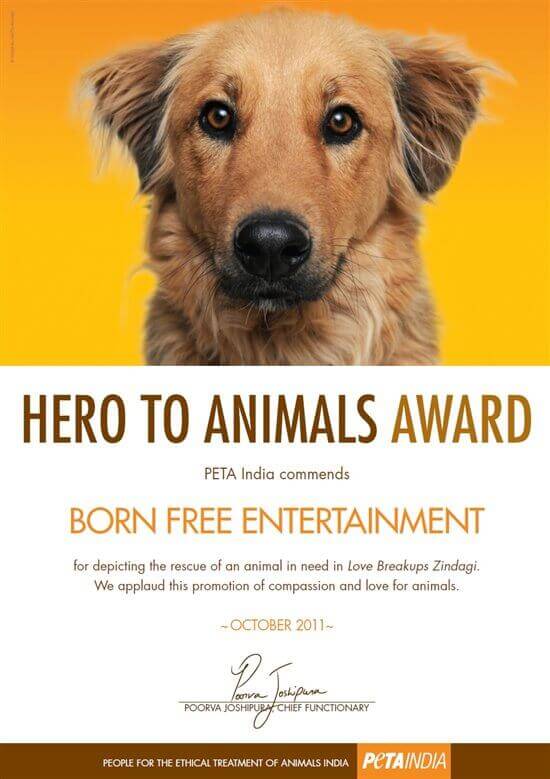 Didn't you just go, "Awww …" when you saw Dia Mirza's and Zayed Khan's characters rescue a pup from the street and bring him home in the recent flick Love Breakups Zindagi?
We at PETA found this not only cute but also award-worthy. That's because this scene that will be viewed by millions will help fans realise that they, too, can save lives by choosing to adopt one of the millions of homeless dogs or cats who languish on the streets or in animal shelters instead of buying them from a pet shop or breeder.
"We give Love Breakups Zindagi 'two paws up'  for reminding filmgoers that India's streets are full of loving animals in need of a good home", says PETA India Chief Functionary Poorva Joshipura. "We encourage everyone who has the time and resources to care for a dog or cat to adopt a homeless animal in need – you'll have a loving companion for the rest of his or her life."
Congratulations to Born Free Entertainment for receiving PETA's Hero to Animals Award for promoting compassion to animals in Love Breakups Zindagi!
The film has done its part, and now it is your turn to help. Please encourage everyone you know who is looking to welcome a dog or cat into their home to take in a homeless animal from the streets or adopt one from an animal shelter.