Imran Khan Is a Hero for Animals
Bollywood heartthrob Imran Khan is known not only for his good looks but also for his kind heart. And the latter has earned him an award from PETA India. According to news reports, Imran was shooting his upcoming film, Gori Tere Pyaar Mein, when he saw a dog trainer smack a dog. He immediately walked up to the trainer and pushed him in order to stop the abuse.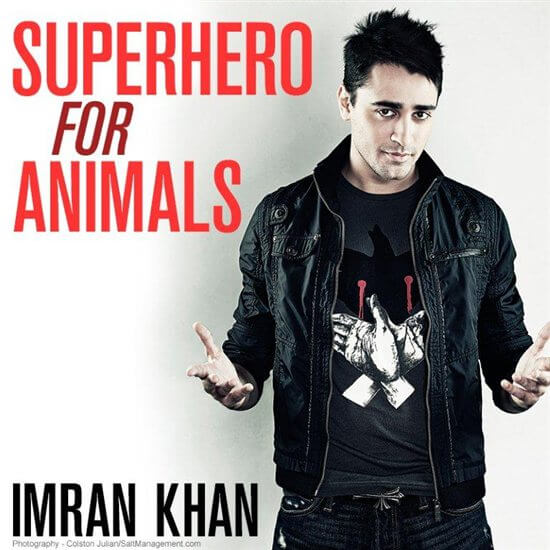 Imran will receive a Hero to Animals Award and a basket full of dog-shaped vegan gourmet chocolates prepared by Pune's Ambrosial Chockies.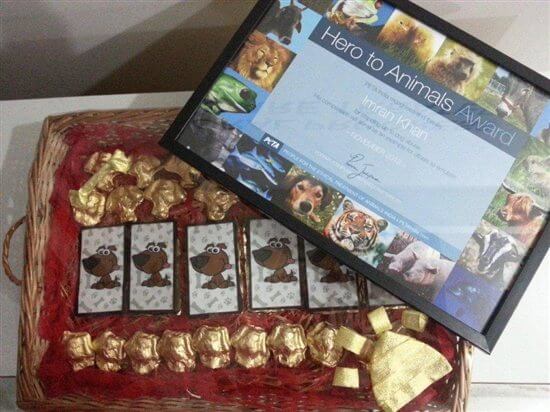 Imran – who was last seen in Once Upon a Time in Mumbai Dobaara! – will soon be seen in Gori Tere Pyaar Mein opposite Kareena Kapoor. He has also appeared in a PETA ad urging people to adopt homeless animals.
Other recipients of PETA's Hero to Animals Award include Zarine Khan for rescuing a cat from the streets, Cyrus Broacha for refusing to perform a stunt that involved riding a bull, Rani Mukherjee for helping a dog in distress on her film set, Asin for saving a dog hit by a car, Sadaa Sayed for helping a puppy who just missed being hit by a car during a rainstorm and Dia Mirza's production house, Born Free Entertainment, for showing that homeless animals make wonderful additions to families.
Because of India's countless stray and abandoned cats and dogs, PETA India encourages all animal guardians always to adopt an animal from a shelter or the streets and always to have their dogs and cats sterilised.