Win a Cool 'Delhi Safari' T-Shirt
What have you done to help protect animals' natural forest homes? Answer this simple question by commenting below, and the person with the best caring and action-oriented answer will get this great Delhi Safari T-shirt.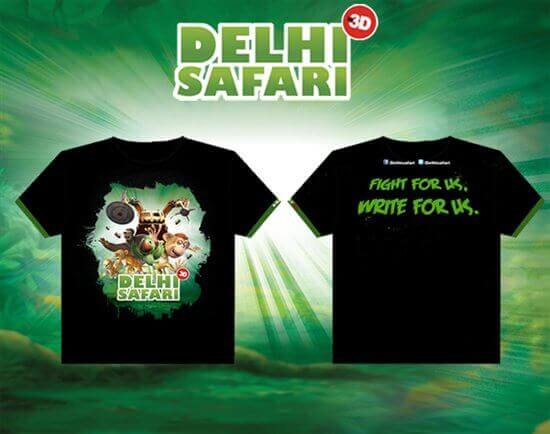 Delhi Safari, in theatres October 19, was directed by PETA friend and top Bollywood director Nikhil Advani and produced by the 3-D animation experts of Krayon Pictures. Some of Bollywood's brightest stars – including Govinda, Akshaye Khanna, Sunil Shetty, Boman Irani, Urmila Matondkar and Swini Khara – supply the voices and help make the animated animal characters come alive.
Delhi Safari is the story of the journey of animals who live in a national park in Mumbai. They are working towards saving their home from humans who want to tear it down. Will these unlikely friends be able to convince the prime minister in time to save their home?
You can help animals keep their natural homes, too. Send a message to the Prime Minister of India asking him to help save animals' forest homes.
The contest is over now!