Vegan Eid Recipes From a PETA Mom
With Ramadan in full swing, many people find themselves daydreaming about food, from simple street treats to the most beloved concoctions from mom's kitchen. This Eid, try breaking your fast with tasty vegan dishes from the cruelty-free kitchen of Nazneen Shakila Aziz, the mom of our media and celebrity projects specialist, Benazir Suraiya. In addition to being delectable, her scrumptious vegan masterpieces can be gobbled up guilt-free.
Below are two of Nazneen's favourite traditional Eid recipes – veganised – for the big feast.
Vegan Seviyan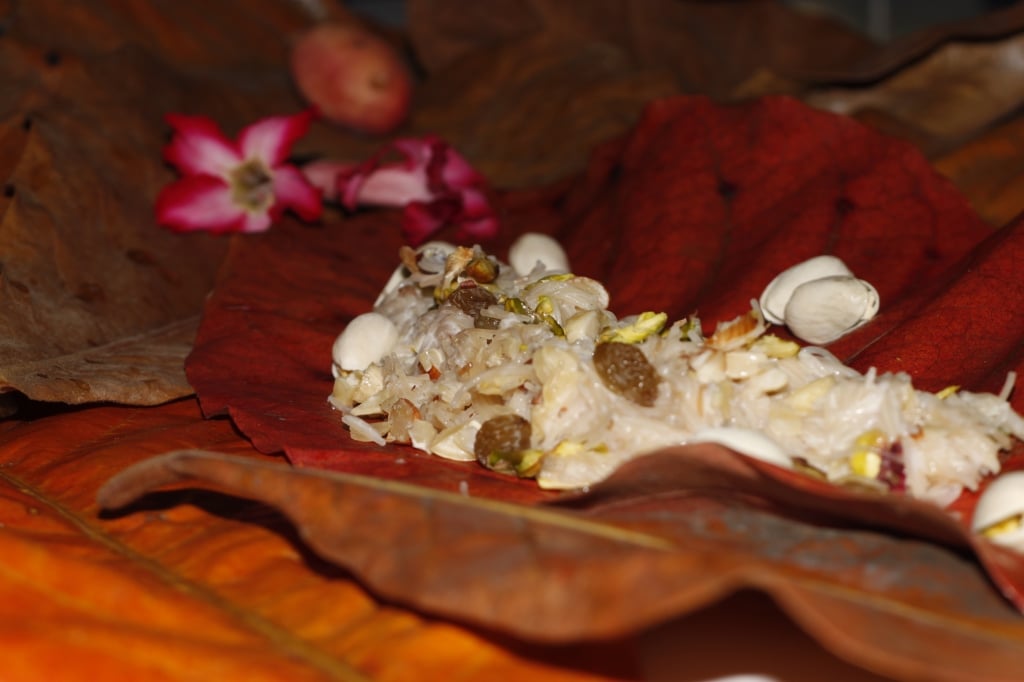 100 ml refined vegetable oil
250 g vermicelli noodles
600 ml coconut milk
500 ml water
250 g sugar
1 Tbsp cardamom powder
50 g almonds, chopped
50 g cashews, chopped
50 g pistachios, chopped
50 g raisins
Heat the oil in a pan on high heat and fry the vermicelli until golden.
In another pan, stir the coconut milk, water and sugar together and cook on medium heat until a syrup if formed. Stir in the cardamom powder.
Pour the syrup into the pan of vermicelli and cook on medium heat until the noodles are soft. Add the almonds, cashews, pistachios and raisins – leaving enough to garnish with – and mix well.
Serve hot in a large bowl and garnish.
Makes 10 to 15 servings
Vegan Shammi Kebab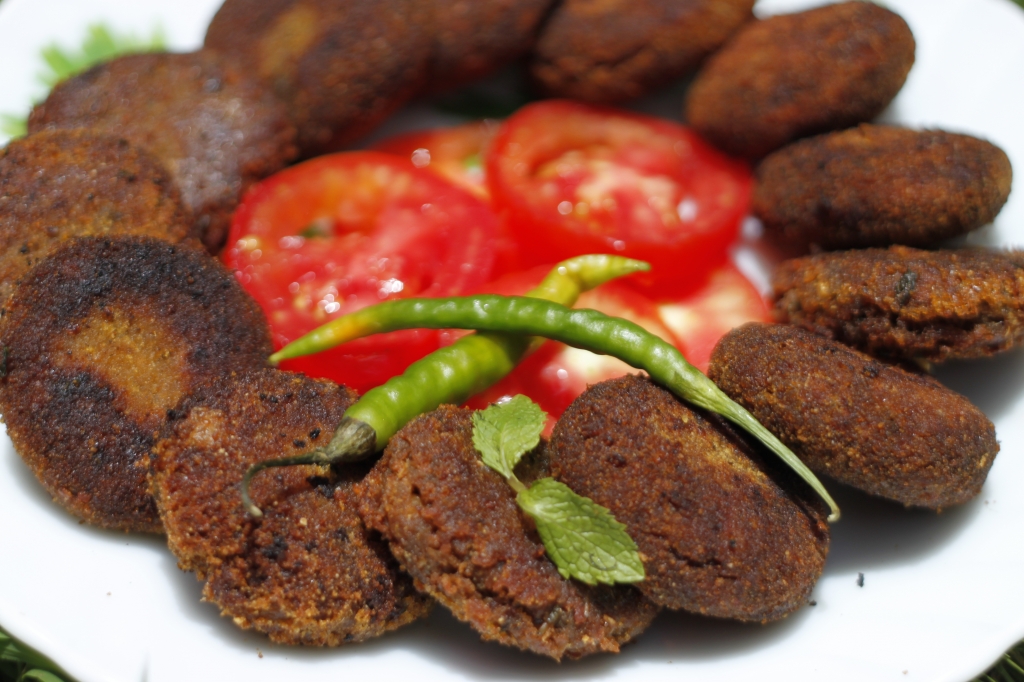 150 g chana dal (split Bengal gram)
3 medium onions
3 tsp cumin seed powder
3 tsp coriander seed powder
1 tsp red chilli powder
1 tsp black pepper powder
1 tsp garam masala
500 g Nutrela Soya Granules
5 bay leaves
10 cardamom pods
2 cinnamon sticks
10 cloves
1 cup water
Salt, to taste
1/2 cup chopped mint leaves
3 Tbsp corn flour
100 g cornflakes
Refined vegetable oil
Combine the chana dal, onions, ginger, garlic, chillies, cumin seed powder, coriander seed powder, red chilli powder, black pepper powder, garam masala, Nutrela soya granules, bay leaves, cardamom pods, cinnamon sticks, water and salt in a pressure cooker and cook for 4 to 5 whistles (approximately 10 minutes), or until the water evaporates.
Allow the mixture to cool, then remove the bay leaves, cardamom, cinnamon and cloves. Grind the remaining mixture into a thick paste. Add the mint leaves and corn flour
Using your palm, shape a spoonful of the paste into a flat, round kebab. Repeat with the remaining paste.
Grind the cornflakes into a fine powder and coat the kebabs.
Heat the oil in a pan on high heat and fry the kebabs until golden.
Serve hot and garnish with onion and mint leaves.
Makes 10 to 15 servings
Still hungry? Check out Nazneen's mouthwatering vegan dum biryani recipe and this soy keema and cruelty-free mutton curry.