Rudolf Schenker: "Scorpions Belong in Your CD-Player — Not in a Terrarium"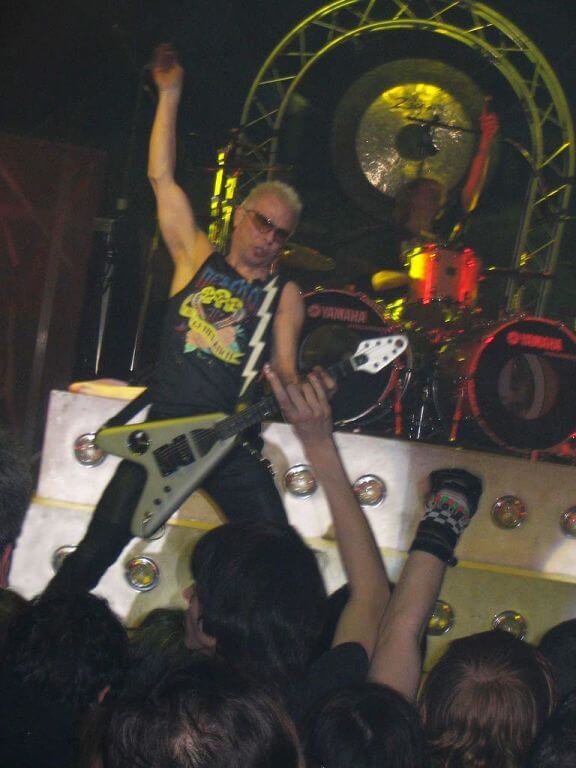 Who better to stick up for scorpions than a fellow "Scorpion"?! That's why we were super excited to score an exclusive interview with the Scorpion's Rudolf Schenker. The guitarist for the uber popular German heavy metal band (who can forget their 1980s heavy metal rock anthem "Rock You Like a Hurricane"?), Rudolf recently sat down with PETA Germany to chat about the cruel exotic pet trade. Here is an excerpt from his "stinging" interview: Animals have their own personalities and were not made to entertain us or to be stared at. We have to treat them with respect.
Animals are already losing their habitats and their freedom. Plus, a lot of people profit from animal suffering and readily accept the death of many of these highly-sensitive beings. People keeping these animals in their living rooms here in Germany might want to have a little piece of freedom but the animal is the one who pays a high price for that. You can't just deliver nature by mail.
Why is Rudolf striking out against the exotic pet trade? Scorpions and other animals such as tarantulas, lizards, turtles and snakes who are purchased as pets suffer from the overwhelming stress of unnatural confinement and loneliness, so it's no surprise when they often fail to thrive in captivity or lash out at owners who are usually unaware of their complex needs. Scorpions are highly intelligent and interesting animals. Florescent under ultra-violet light, these little arachnids are also glowing mothers. Giving birth to live young, a mother scorpion will use her folded legs to make a "birth basket" to catch her babies as they are born and assist them in climbing up onto carry her back where they will stay until they are ready to venture off on their own. Some species of scorpion can live up to 25 years. They shouldn't have to spend their lives trapped in tanks.
If you're looking for an animal companion, take Schenker's advice: "If animals are already here and can't be returned, you could think about adopting them from the shelter." If you ever run into a scorpion or other insect around the house, catch him or her humanely. And if you ever run into a "Scorpion" named Rudolf—ask for an autograph!
Image credit: CreativeCommons.org / PabloBM