Raveena Tandon-Thadani Speaks Out Against the Exotic-Skins Trade
Actor Raveena Tandon-Thadani stars in a new PETA India's ad who wears a slinky outfit that resembles snakeskin while lying in a pool of "blood" under the words, "Wearing Exotic Skins Kills. Leave Wildlife Out of Your Wardrobe". Tandon-Thadani's outfit was designed by Karishma Trehan, and the ad was shot by ace photographer Avinash Gowariker.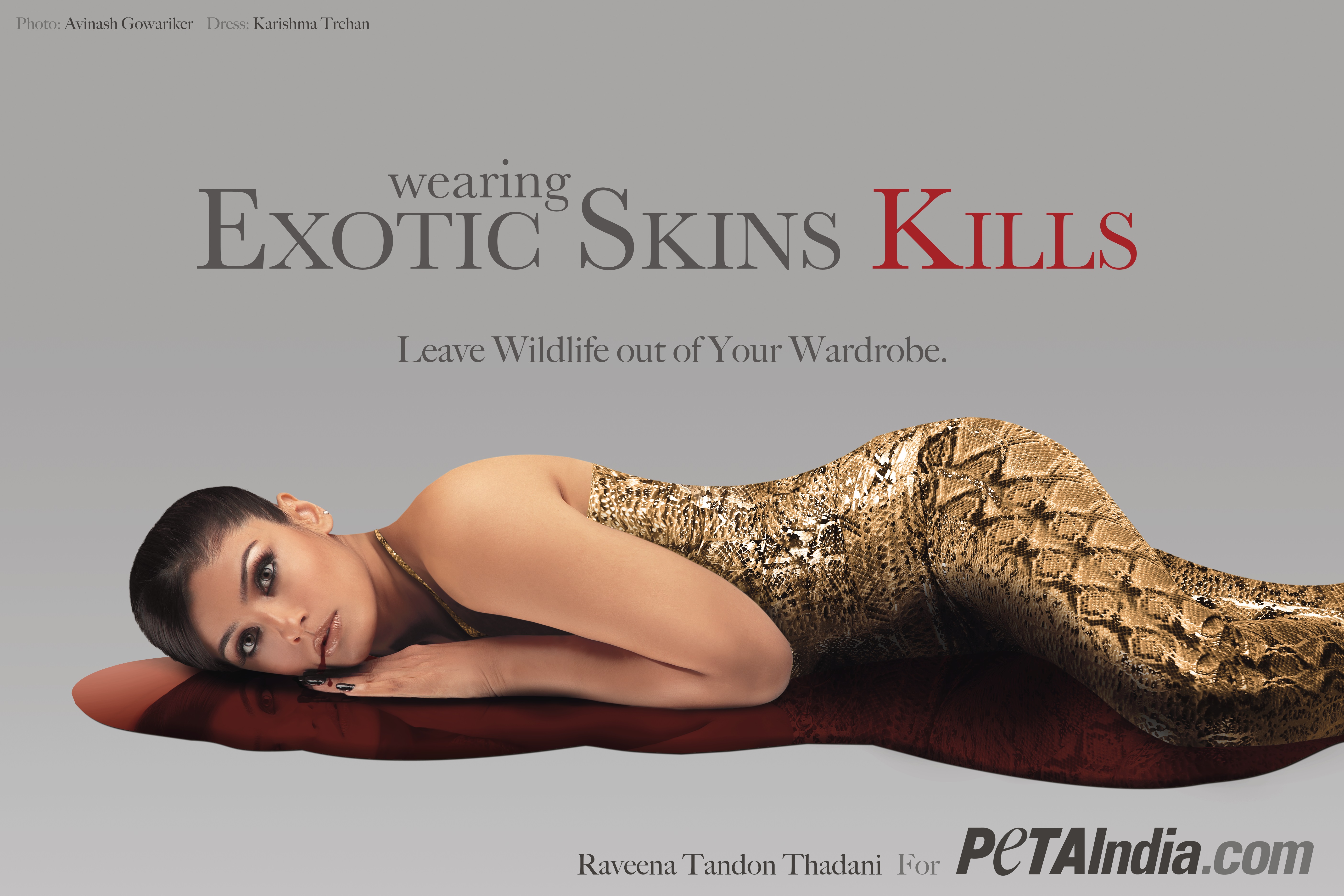 Tandon-Thadani – a National Award winner for her role in the film Daman – and PETA want consumers to know about the suffering that snakes, alligators and other exotic animals endure before their skins are made into shoes, bags and other products. Snakes are commonly nailed to trees or posts and skinned alive. After animals' mutilated bodies are discarded, it can take hours for them to die. Alligators on factory farms are crammed into small spaces and then beaten to death with hammers or axes.
Tandon-Thadani joins a growing list of stars – including John Abraham, Pamela Anderson, Sir Paul McCartney and Jackie Chan – who have taken part in campaigns for PETA to help animals. Clothing, bags, belts, wallets and shoes made out of animal-friendly materials are available in shopping areas across the country.