PETA's ExtraVEGANza arrives at the Indian Luxury Expo in Gurugram
After travelling around various parts of the country promoting PETA's 'Go Leather-free' campaign our PETA cow mascot will be visiting the wonderful city of Gurugram (previously known as Gurgaon) to experience the spectacular world of extravagance at the Indian Luxury Expo and spread awareness about going leather free with the eminent guests on 26 November at Cyberhub, Gurugram.
Don't miss a chance to be there at Cyberhub, Gurugram to learn more about vegan fashion from PETA's cow mascot and get your own "Go fake for Animals' sake" badge!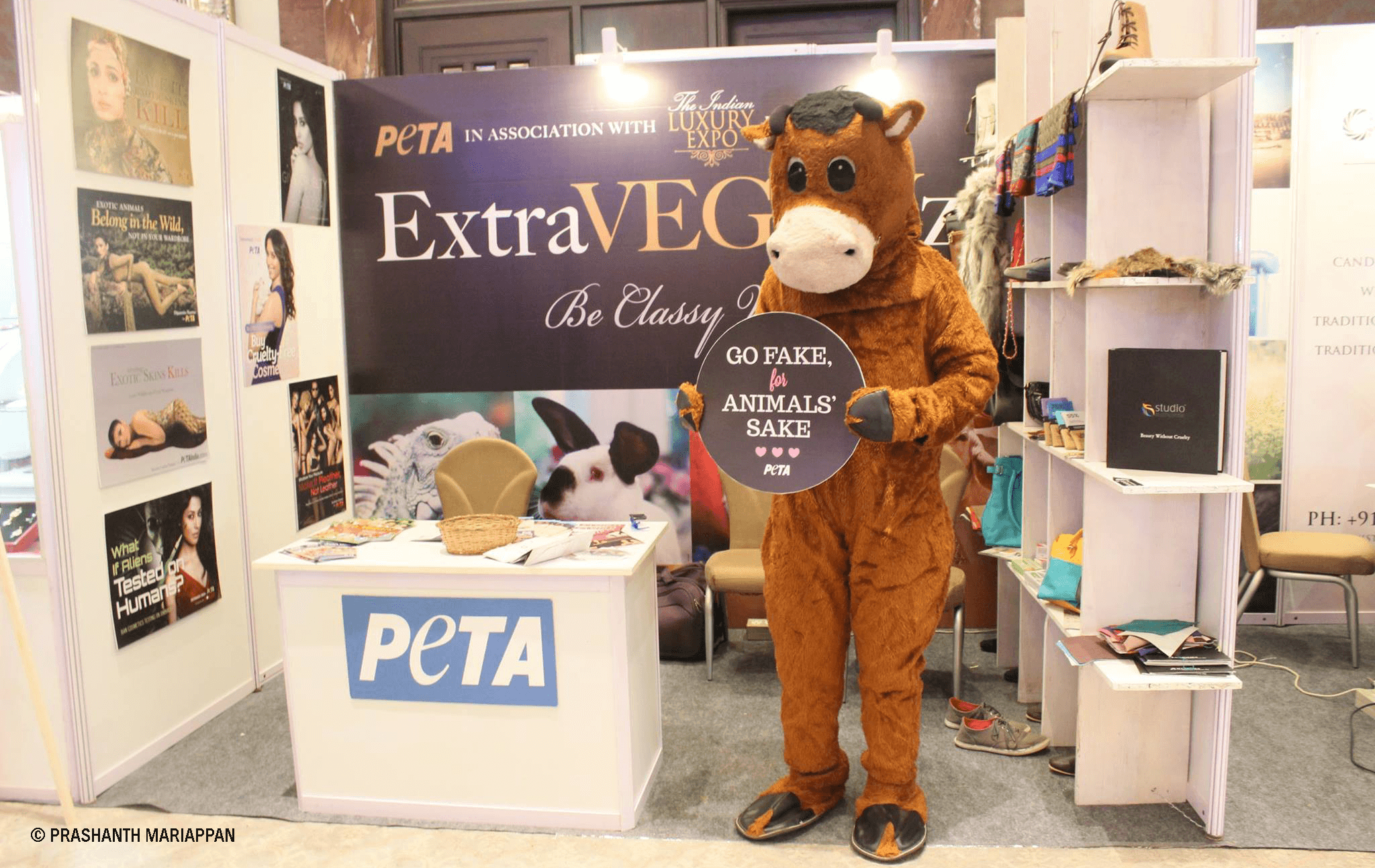 You too can show your support by having your photo taken with our cow mascot and posting on social media to let the world know that you won't use leather products!
Animals such as cows, dogs, cats, snakes, crocodiles and lizards are slaughtered for their skin around the world for belts, handbags, car seat covers and other products. This video shows the reality of India's gruesome leather trade:
You can help put a stop to this cruelty by going leather-free and sharing this PETA US video with your friends.