ExtraVEGANza at the Chennai Indian Luxury Expo
PETA made its mark at the The Indian Luxury Expo  in Chennai on 8 and 9 August, exhibiting wares along with the many opulent companies from around the globe.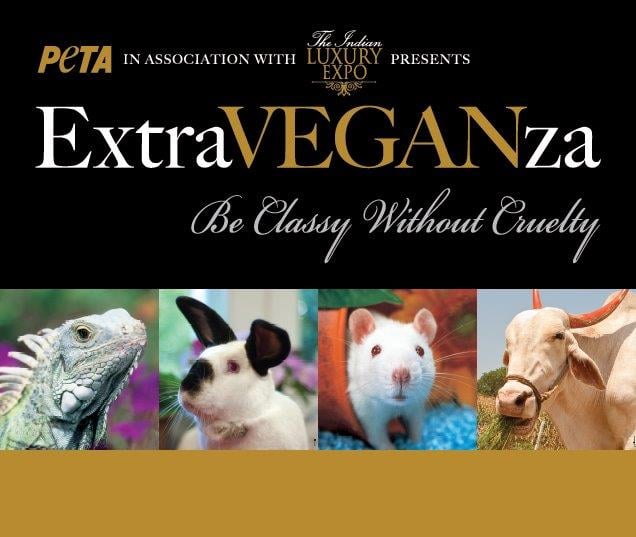 PETA exhibited an assortment of vegan products from various companies that don't test on animals, including a faux-fur jacket from ASOS, bags from Baggit, gqpaccessories, shoes from Ethik, faux-fur sachets from The Throw Company and Alcantara, canvas sachets from Fabrino, various products from Vicco Laboratories, vegan chocolates from Mason & Co and banana-silk sarees from Pallod Creations. We also distributed leaflets about vegan fashion, while PETA's "cow" mascot distributed badges to encourage people to "go fake" for cows' sake.
Designer Nimisha Sara Philip also dropped by the PETA stall. She has always loved animals and even volunteered for PETA when she was a kid!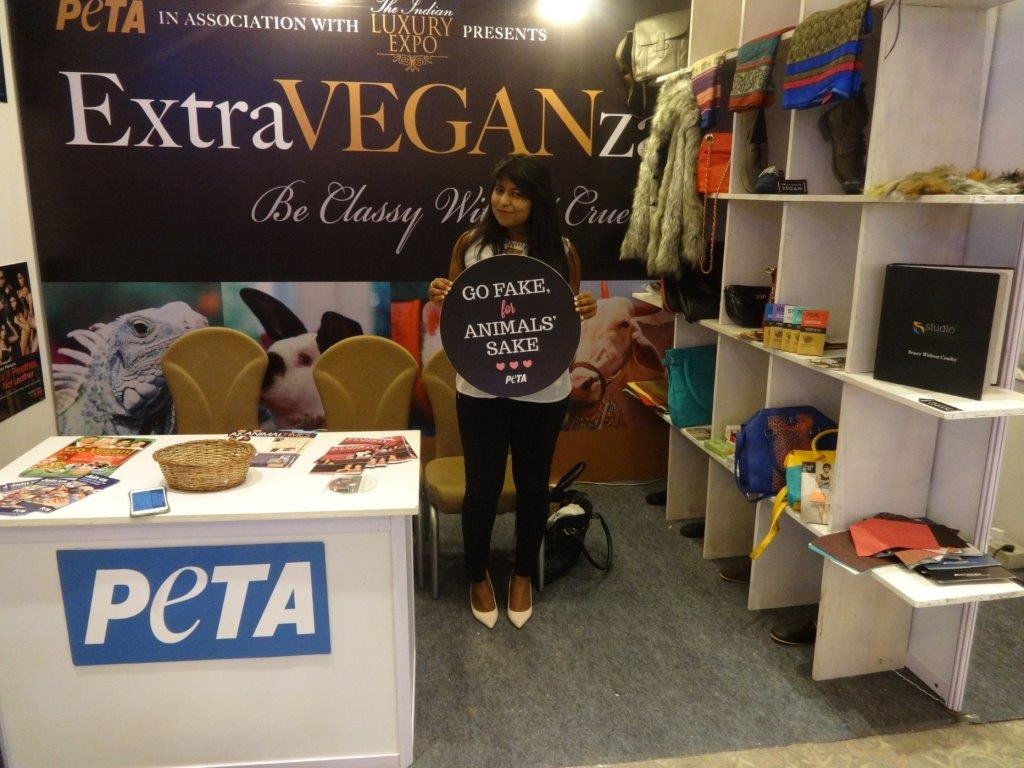 In addition, Kruthi Gonwar from the Deccan Chronicle visited our stall to show her support.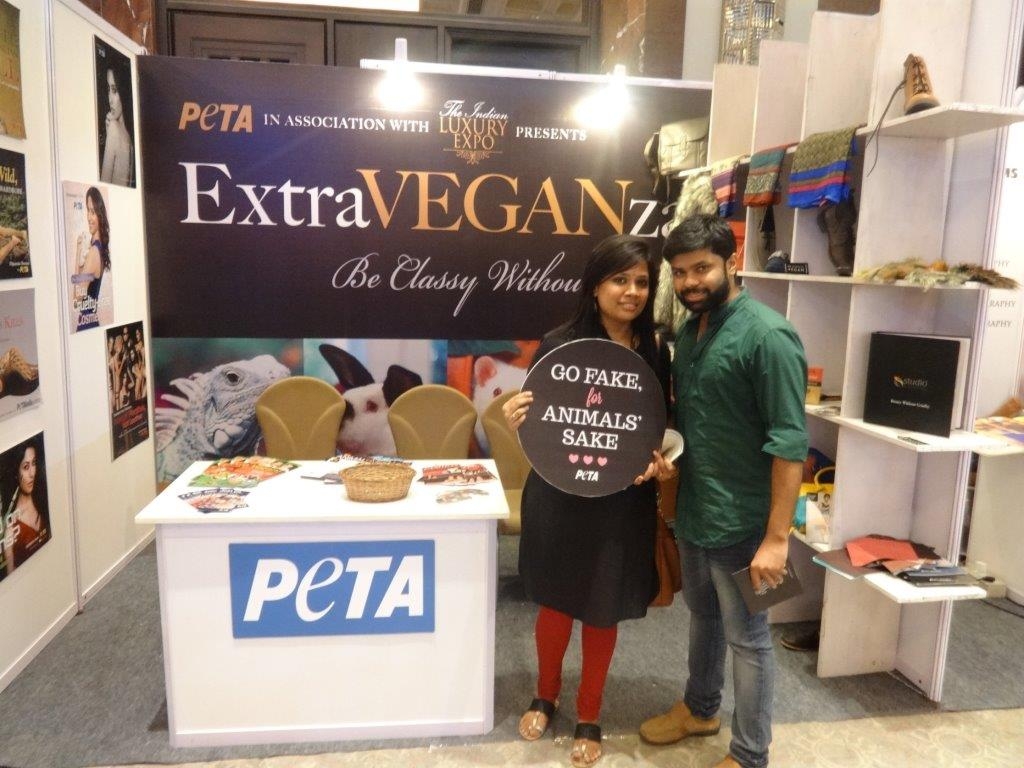 Animals such as cows, dogs, cats, snakes, crocodiles and lizards are slaughtered for their skin in various parts of the world:
Fortunately, there are countless cruelty-free cosmetics and stylish vegan clothing, shoes, bags and foods to choose from today.
What are you waiting for? Take PETA's pledge to go leather-free and indulge yourself with cruelty-free luxury.