PETA at WIFW: Fashion for Freedom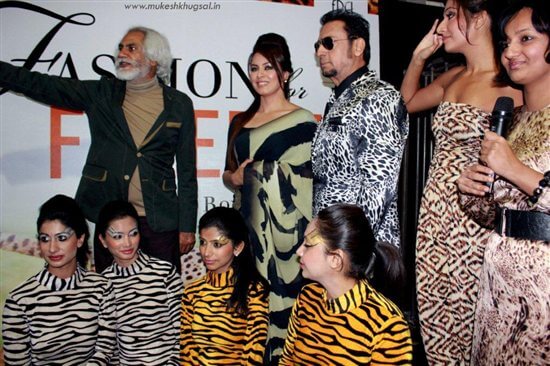 Wills Lifestyle India Fashion Week (WIFW) in Delhi is well known for giving world-renowned designers a wonderful platform to showcase their talent. Attended by the B-town biggies and fashionistas from around the globe, this fashion week had a lot in store for our four-legged, feathered and finned friends too!
On day one of the fashion week, stars Mahima Chowdhary, Gulshan Grover and Monica Dogra wore vegan animal-print designs to inaugurate the partnership between Sunil Sethi, president of the Fashion Design Council of India (FDCI), and PETA Chief Functionary Poorva Joshipura. The partnership's theme is "Fashion for Freedom – Boycott Zoos", and it was announced with the help of two models in a cage who wore body-hugging costumes to resemble tigers. To show their support for the cause, the celebrities freed the caged "tigers". The campaign mantra is "Animal prints, not animal prisons", so Gulshan wore a jacket designed by Rajee Sabharwal, and Mahima's sari was made by Satya Paul.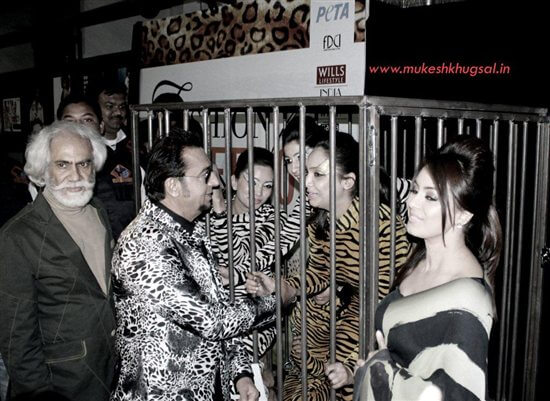 Hundreds of thousands of animals languish in zoos around the world. They often express their frustration and loneliness through obsessive, repetitive and even self-destructive behaviour, such as pacing, head-bobbing and self-mutilation. PETA, FDCI and these stars are urging people to boycott zoos and support efforts to protect animals' natural homes instead.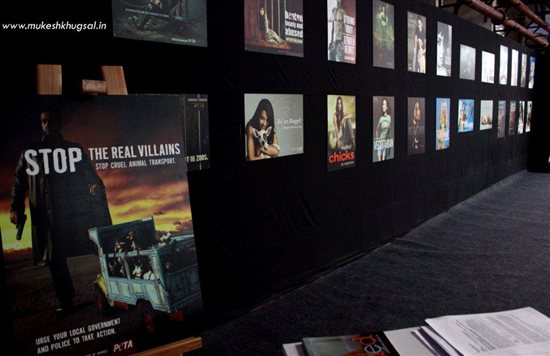 Also at the fashion week was a 30-foot wall dedicated to PETA's various celebrity ad campaigns and a PETA information stall.
The PETA and FDCI campaign will extend to the next fashion week in September. Be on the lookout for it.